The Warriors have the top spot in the rankings on lockdown now (especially with Stephen Curry back), but there's plenty of movement below them — Houston is sliding, Boston is climbing, and Minnesota has pushed into the Top 5 behind strong recent play (the question is if it is sustainable).
Also, remember just 12 days to get your All-Star vote in.

1. Warriors (29-8 Last Week No. 1). Golden State doesn't have a traditional rim protector in the rotation, but that doesn't mean they don't protect the rim — the Warriors are averaging a league-leading 8.4 blocks per game (Toronto is second at 5.9, the NBA record is the 85-86 Washington team at 8.7). On the other end of the court, Stephen Curry is back, draining 10 threes in his return (the Warriors were 27th in league in three-point percentage while he was out). Kevin Durant should score his 20,000th point this week (likely Thursday vs. Houston).

2. Celtics (30-10, LW 4). Boston has played more games than any team so far, in part because they only have one game the week they go to London in January (vs. Sixers), but it means there will be time to rest players down the stretch. The Celtics take on the Cavaliers Wednesday night, the first time they have met since opening night, but much like that game don't read too much into this one (both teams will be different come the playoffs). Also, Isaiah Thomas will not play for the Cavs (back-to-back) but he will get love from the Boston fans, even if there is no tribute (at IT's request).

3. Raptors (25-10, LW 3). Toronto may have won 14-of-17, but they did it against a soft part of the schedule. That is changing, the tests are coming. They lost at OKC last week, then got a franchise-record 52 from DeMar DeRozan to beat Milwaukee Monday, and that was the first of nine January games against teams over .500, including the Cavaliers, Warriors, and Spurs. Toronto may have its best team ever this season, but the next few weeks will tell us how real the recent run has been.

4. Rockets (26-9, LW 2). Chris Paul is back, but the Rockets lost five in a row before beating the Lakers (in 2OT), and now they will be without MVP candidate James Harden for a few weeks with a strained hamstring. The offense should be fine when CP3 is on the court, but Mike D'Antoni is going to have to start trusting his bench. More importantly, their defense has slipped of late (in part due to injuries) — allowing 110.9 points per 100, 26th in the league in the last 10 games — and that end needs to pick up to carry the team through the next month without Harden (give or take).

5. Timberwolves (24-14, LW 7). The Timberwolves went 10-5 in December, but a dozen of those games were within 5 points in the final 5 minutes — good teams don't win more close games, they win more blowouts. When things get tight, the Timberwolves lean heavily on Jimmy Butler, but now he has less help with Jeff Teague out (sprained MCL), meaning there is one less shot creator and three point shooter on the court. Minnesota has played the fifth easiest schedule in the league, but that changes in January with 11 opponents over .500.
6. Spurs (26-12, LW 6). The Spurs lost by 14 to the Pistons Saturday, the team's 8th double-digit loss this season — that's how many they had all of last season. Part of those losses is the team was without Kawhi Leonard to start the season and they are still easing him in (although he had 25 points vs. Knicks). However, another part of it is an inconsistent offense that is 22nd in the NBA over the last 10 games. With the Spurs' win Tuesday over the Knicks, Gregg Popovich passed George Karl for fifth on the all-time coaching win list.

7. Cavaliers (25-12 LW 5). Isaiah Thomas is back (17 points in 19 minutes in his return), and just in time as the Cavaliers need him to lighten the load on LeBron James, who has played the most minutes of anyone in the league to this point. That's going to take time as Thomas will be eased back into the rotation, and will not play in Boston Wednesday (second night of a back-to-back). The Cavaliers have the toughest schedule in the NBA in December (12 opponents over .500) and they need all that Thomas can give them.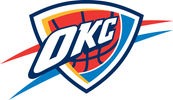 8. Thunder (20-17 LW 8).. Oklahoma City was losing a lot of close games early in the season, then went on a hot streak when they started to win those games. Close losses to the Bucks and Mavericks last weekend (both at home) show that being in close games is a crap shoot, even if you have Russell Westbrook on the roster. OKC could use some easy wins but has five-of-six coming up on the road. That said, the swing through Los Angeles (both teams) and Phoenix are winnable games this week.

9. Wizards (21-16, LW 9). The Wizards are 11-6 vs. teams over .500 this season, including a nice Christmas Day win over the Celtics, but they are 10-10 against teams below .500. You can spin that as they are a good team when focused, but they are not building good habits and those losses will keep them down in the standings and make their push through the playoffs that much more difficult. Sorry Wizards fans, but nobody is ducking you.

10. Pistons (20-15, LW 11). Tobias Harris and Andre Drummond are first and second in total screens set in the entire NBA this season, according to the NBA's Second Spectrum player tracking data. The Pistons have a middle-of-the-pack NBA offense, mostly because they lack a real shot creator who can get the ball in isolation and make things happen (especially with Reggie Jackson out with his sprained ankle), so they set more picks off the ball to create looks. It's worked fairly well.

11. Nuggets (19-17, LW 10). Jamal Murray is the barometer for this team — Nikola Jokic is the guy who makes the offense work, but the offense is 9.6 points per 100 possessions better when Jamal Murray is on the floor because he's a threat to score. When Jokic and Murray are on the court together, the Nuggets have outscored opponents by 8.4 points per 100 possessions. The next step in Murrays' evolution is playmaking (2.7 assists per game is low), but he's become the clear point guard of the future.

12. Bucks (19-16 LW 14). The Bucks continue to struggle defensively (25th in the NBA in their last 10 games, 23rd on the season). On the bright side, Milwaukee allows the fewest transition opportunities in the NBA (but teams that can run on them score at a high percentage). However, where they struggle is closing out on spot-up shooters — those long Bucks athletes are good isolation defenders, but move the ball to an open shooter and the Bucks don't rattle their shooters.

13. Heat (19-17, LW 13). While Hassan Whiteside was out, the Heat found a playing style that worked — smaller, faster, moving the ball and spacing the floor. Fitting Whiteside back into that has been hit and miss so far. Miami has gone 2-1 since his return, but both wins are against Orlando so the opponents this week (Pistons, Knicks, Raptors) will be a better test.
14. Pelicans (18-18, LW 15). When the Pelicans signed Rajon Rondo late last summer, I wasn't sold on the fit, but it turns out his high IQ passing is what the team needs. When he is on the court, the Pelicans offense is 4.6 points per 100 possessions better, and when he is on the court with Jrue Holiday the Pelicans outscore opponents by 2.4 per 100. Last Wednesday was the Rajon Rondo show, as he dished out 25 assists against Brooklyn.

15. Trail Blazers (19-18, LW 17). Damian Lillard missed six games after tweaking his hamstring, but Portland went 4-2 in that stretch, thanks in part to big nights from C.J. McCollum, plus big shots from Evan Turner and Al-Farouq Aminu. Tuesday's loss to the Cavaliers is the start of a string of tough games, including the Spurs, Thunder, and Rockets in a row.

16. Clippers (16-19 LW 19). Los Angeles has won four in a row and 6-of-7, and now sits just one game out of the final playoff slot in the West. Also, hey have Blake Griffin back in the fold. Will Los Angeles make a push to get into the postseason, or will it trade DeAndre Jordan and Lou Williams in an effort to jump start a retooling of the roster? The buzz around the league is they're thinking playoffs more than retool, and they have a long run of home games (and the road games are in California this month), a push up the standings could well influence the big decisions.

17. Pacers (19-18, LW 12). Indiana is not the same without Victor Oladipo (thanks, Capt. Obvious) having dropped three games in a row, and he is expected to miss more time due to a sore right knee. Indiana is just one game ahead of the Knicks for the final playoff slot in the East right now, and with New York heading out on the road more (where they struggle) this time was a chance for Indy to create some space in the standings. The good news is they have four games at home after Wednesday night's tilt with the Bucks in Milwaukee.

18. 76ers (17-19, LW 18). The Sixers are just 1.5 games out of the playoffs, and it continues to be their offense that holds them back — specifically turnovers. Philly turns the ball over on 17.7% of their non-garbage time possessions, far and away the league leader (stats via Cleaning the Glass). That said, they finally won a game Joel Embiid sat last week. Tough schedule coming up, get through that well and they have a shot at the postseason.

19. Bulls (13-24 LW 22).. Chicago's run winning 8-of-10 ended with a couple straight losses to Washington and Portland, still the Bulls are 10-4 since Nikola Mitotic returned to the lineup. The biggest surprise during the run has been the play of Kris Dunn, who is confidently is running the offense and averaging 16 points a game over his last five. He looks like a solid rotation point guard who can be part of the future in Chicago.

20. Knicks (18-19, LW 16). The Knicks really miss Tim Hardaway Jr. — without him their three point shooting is anemic, and their floor spacing disintegrates. The Knicks are 24th in the NBA in offense over the last 10 games. The Knicks just went 1-2 on a three game road trip, are 3-12 for the season on the road, and have a dozen games away from Madison Square Garden in January.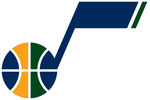 21. Jazz (16-21, LW 20). How you know Donovan Mitchell has arrived — he went up against LeBron James last Saturday, ran the offense for the Jazz down the stretch (while Ricky Rubio sat), and Utah got the win. In his last 15 games Mitchell is averaging 22.7 points on 50.6% shooting, and hitting 37.5% from three. It's both a great find by the Jazz and a credit to one of the best player development programs in the NBA under Quin Snyder.

22. Suns (15-24, LW 23). Devin Booker and T.J. Warren both had more than 30 points in a win over Atlanta Tuesday, and now the Suns have won 3-of-4 (albeit against some of the worst teams in the league). Interesting to note that Gregg Monroe, who the Suns acquired in the Eric Bledsoe trade with the Bucks, has been racking up a lot of DNP-CDs lately. The Suns may try to move Monroe at the trade deadline, and failing that don't be shocked if he gets bought out then hooks up with another team.

23. Mavericks (13-25 LW 26). Winners of four in a row — three on the road and all of them games that were close late. Rookie point guard with the keys to the franchise Dennis Smith Jr. is looking more comfortable, both in those clutch games and from three where his is hitting 44.4% in his last 10 games (on 3.6 attempts per game). The Mavs have 8-of-11 at home coming up.

24. Hornets (14-23, LW 21). Charlotte has played the toughest schedule in the NBA to this point, but that eases up on them in January (starting with them crushing the Kings on Tuesday). Charlotte is 2-1 through the start of a four-game road trip, including beating the Warriors in Oracle Arena last Friday on a night the good Dwight Howard showed up — he protected the rim, knocked down midrange jumpers, and showed deft passing skills. Wish we saw that Howard every game.

25. Nets (14-23, LW 24). Jahlil Okafor is expected to be in the Nets rotation starting this week, getting his chance to prove his game can fit in the modern NBA, and to earn his next contract. We don't have an official timetable for D'Angelo Russell's return yet, although that's expected later this month by most. With no Russell or Jeremy Lin, Spencer Dinwiddie has shown he has great shooting range and can work as an NBA rotation point guard.

26. Grizzlies (12-26, LW 28). Memphis wants to be a defense-first team that gets enough offense to rack up wins. In their last 10 games, the Grizzlies are 21st in the NBA in defense, allowing 109.6 per 100. They are 18th in the NBA on the season. The Grizzlies went a respectable 2-3 on a recent five-game homestand and now have 9-of-11 at home.

27. Kings (12-25, LW 27). If you're looking for a bright spot in Sacramento, Willie Cauley-Stein may be playing the best basketball of his career of late. He's averaged 14.8 points per game in his last five, shooting 56.4% from the floor, and is grabbing 8.2 rebounds a game (with three assists, also). The Kings are 1-3 on a homestand going on right now, and it doesn't get easier with the Nuggets and Spurs next up at the Golden 1 Center.

28. Hawks (10-27, LW 29). If you're looking for a bright spot in Atlanta, watch rookie John Collins — he leads all rookies in PER at 21.2. He's averaging 11.1 points and 7.1 rebounds a night in limited minutes off the bench (just under 23 a game), but he's shooting 58.6 percent. Plus he leaps out of the building (dunk contest?). Tuesday's loss in Phoenix was the first game of a five-game swing through the West for the Suns.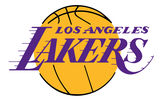 29. Lakers (11-25 LW 25). Losers of seven in a row, Los Angeles should get both Lonzo Ball and Brook Lopez back in the next week, which will help on the court — the Lakers are playing almost four possessions per game slower with Ball out of the rotation. The Lakers were focused and playing solid defense earlier in the season, but in their past 10 games Los Angeles is allowing 111.4 points per game, 28th in the league.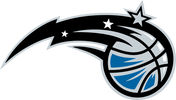 30. Magic (12-26, LW 30). Remember when this team started 8-4, Aaron Gordon couldn't seem to miss and we thought Frank Vogel had started to put the misfit pieces of this team together? Seems like eons ago now. They are 4-22 since, and while injuries have certainly played a role in that the Magic have been flat out terrible at both ends of the court and have lost 11-of-12. Their next two games are at home vs. Houston and Cleveland, followed by 5-of-6 on the road, it's hard to find room for optimism.