Didn't we all assume Golden State would spend most of the season on top of these rankings? Boston's hot start and Houston's amazing run kept them out once the season tipped off, but Golden State is back on top (even without Stephen Curry, and the team not playing near its peak). Toronto has become the highest rated team in the East, Oklahoma City has climbed into the Top 10, and on the other end Orlando gives us a new 30.

1. Warriors (27-7 Last Week No. 2). When you win of 12-of-13 coaches tend to stick with what's working, but on Christmas Day Steve Kerr shook things up again and went small, sitting Zaza Pachulia and starting rookie Jordan Bell (although the lineup they had the most success with was the starters with Andre Iguodala in for Patrick McCaw). The "Hamptons five" lineup of Stephen Curry, Klay Thompson, Iguodala, Kevin Durant and Draymond Green has only played 58 minutes total and been unimpressive -8.6 per 100 possession this season (in part due to injuries). What small ball lineup has worked is Shaun Livingston, Thompson, Iguodala, Durant, and David West, which was +4 vs. Cleveland and is +10.8 points per 100 possessions on the season.

2. Rockets (25-7, LW 1). Houston has lost three in a row, including to the Thunder on Christmas day, and while Chris Paul being out certainly has set the offense back a little, that's not the problem — it's the defense. In those three games the Rockets have allowed a league-worst 119.6 points per 100 possession. Over last 10 they are allowing 111 per 100 (29th in NBA). Clint Cappela and Luc Mbah a Moute being out for some of that stretch is a huge impact. Things don't get easier with Boston and Washington on the road as the next two games.

3. Raptors (23-9, LW 5). They have won 12-of-14 through a soft part of the schedule recently (despite an ugly loss to Dallas Tuesday) — that's what good teams do, beat the teams they are supposed to beat, not play down to them. If the definition of a contender is a top-10 offense and defense Toronto qualifies (fourth in offensive rating, sixth in defensive rating). This team is legit, but will be judged on the playoffs, and how they do when the schedule gets tougher, such as Wednesday night (Oklahoma City on the second night of a back-to-back).

4. Celtics (27-10, LW 3). They have lost 3-of-4, including to the Wizards on Christmas Day (and frankly should have lost to Indiana five games ago but the Pacers literally threw the game away). The problem over that five-game stretch is the defense has taken a step back, with the Celtics fouling too much (second most in the league over 5 games) and not getting rebounds the way they once were. Fixable problems, but something to address. Another big test Thursday hosting Houston (who has stumbled of late, too).

5. Cavaliers (24-10 LW 4). The Cavaliers are not into moral victories, but on Christmas they hung with the Warriors while playing without Isaiah Thomas (granted, no Curry for the Warriors) and if LeBron had gotten a call late maybe things are different. The Cavs (and a resurgent Jae Crowder) showed they have some matchups that can be troubling for the Warriors. More concerning is the Cavaliers going back to playing poor defense — they did fairly well on Christmas when focused, but over the last five games the Cavaliers are 25th in the NBA defensively.
6. Spurs (24-11, LW 6). San Antonio is bringing Kawhi Leonard along very slowly upon his return — he is averaging 17.5 minutes a game in the four games he's played, and he's been rested in there, too. He's been efficient when playing — eFG% of 55.6%, PER of 24.6 — but with a soft part of the schedule ahead and a good team led by LaMarcus Aldridge and Pau Gasol, the Spurs can afford to be very patient and think long term. It's about the playoffs, not December games.

7. Timberwolves (21-13, LW 7). Winners of four in a row, including over a depleted Lakers team on Christmas where Karl-Anthony Towns was too much for Los Angeles. Still, Jimmy Butler played 41 minutes, Towns almost 40, and the two of them and Andrew Wiggins are all in the top 15 in minutes played total in the NBA this season. Young legs or not they may start to wear down. Tom Thibodeau needs to get more Nemanja Bjelica or someone off the bench into the rotation.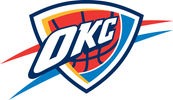 8. Thunder (19-15 LW 15).. Oklahoma City has won five in a row and during that stretch has a 115 offensive rating, best in the NBA for that stretch (even better than the Rockets and their historic offensive pace). But are the Thunder really better? They are 11-4 in their last 15 but with a net rating of +1.3 (which should have them more like 8-7 or 9-6 in that stretch), what's changed is they are winning close games now. The Thunder were not as bad as their record looked early, but aren't as good as their record of late, either.

9. Wizards (19-15, LW 9). Washington's small-ball lineup — John Wall, Bradley Beal, Otto Porter, Kelly Oubre, and Markief Morris — hasn't played much this season, but when it has it is +42.3 points per 100 possessions. Coach Scott Brooks went to it at the end of Washington's Christmas Day win over Boston and the lineup was +11 in the final 6:37. We need to see more of that group.

10. Nuggets (19-15, LW 11). They have won three in a row, including beating Portland on the road and snapping Golden State's win streak — that's a good week. The Nuggets still need to get a lot more out of their bench to win consistently, but they look like a solid playoff team in the West. Fun showdown Wednesday night between Nikola Jokic and Karl-Anthony Towns, two of the best young bigs in the game.

11. Pistons (19-14, LW 10). Detroit has won 5-of-6 (including a quality win at home over Indiana Tuesday) and while the defense has remained solid through that stretch, it's an improved offense — 4 points per 100 possessions improved over their season average — that has driven the streak. However, Reggie Jackson now Reggie Jackson is out 6-8 weeks with a grade 3 sprain suffered against the Pacers, and the Detroit offense is 2.6 points per 100 worse when he is off the court. A lot falls on Ish Smith and Langston Galloway now.

12. Pacers (19-15, LW 8). Victor Oladipo continues to tear it up — he has seven 30-point games this season, he had just nine in his career up his move to Indiana. He's got to be an All-Star. The Pacers have gotten off to this good start because they don't lose to weak teams, and they have a few of those on the schedule this week again (although both Dallas and Chicago are playing better and will not just roll over).

13. Heat (18-15, LW 17). Miami can't seem to get everybody healthy at once, and Dion Waiters admits he may need off-season surgery to get fully right with his ankle, but they got Goran Dragic and James Johnson back and have kept on winning. The reason they are racking up victories is their middle-of-the-pack defense for most of the season has been fifth in the NBA over their last 10 games (and Miami is 7-3).

14. Bucks (17-15 LW 12). Giannis Antetokounmpo only missed one game with a banged up knee, and had 28 points in his return (although the Bucks still lost to the Bulls). Tony Snell is back as well and had the go-ahead bucket in a big win over Cleveland (although Jason Kidd telling Khris Middleton to miss a free throw up three with seconds left in that game is bizarre — hit the free throw, go up four, and don't foul; Kidd said he wanted to avoid a four-point play, but left his team open to a three tying it).
15. Pelicans (17-16, LW 16). New Orleans went 2-2 on a recent four-game road swing, which included a quality win over Miami. New Orleans is desperate to make the playoffs (why they are not trading DeMarcus Cousins) and currently are tied with Portland for the 7/8 seed in the West, three games up on Utah in ninth. This week the Pelicans have a back-to-back at home against the Mavericks and Knicks, but New Orleans has been a solid 3-2 on the second night of back-to-backs this season.

16. Knicks (17-16, LW 13). Welcome to the make-or-break part of the season for New York — the team is 2-10 on the road this season and now 16-of-20 are on the road. Keep playing like that and by the time the Super Bowl kicks off they will be well out of the playoff chase. The Knicks got up to one game over .500 on the back of Kristaps Porzingis, but he has shot a little bit worse away from Madison Square Garden, and in general on the road the Knicks offense falls apart, scoring less than a point per possession.

17. Trail Blazers (17-16, LW 14). The Trail Blazers had lost 8-of-11 before beating the Lakers Saturday (the 14th time in a row they have beaten LA). In their last dozen games, the Trail Blazers fourth in the league defense this season (if you remove garbage time from the equation) has stepped back to the middle of the NBA pack, but the more confounding thing is their offense has remained terrible (28th in the NBA in those dozen games). The good news is they should have Damian Lillard back on Thursday to go against the Sixers.

18. 76ers (15-18, LW 18). Christmas Day was just another sign just how much Joel Embiid means to this team — the Sixers outscored the Knicks 90-65 when he was on the court, but were outscored by 18 when he was off and had to scrap to hold on to a win. That game in New York has the Sixers 1-1 to start a five game road trip that swings West now, but then Philly comes home for 5-of-6 as they try to string together some wins and get back in the playoff picture.

19. Clippers (14-19 LW 22). Blake Griffin is expected back this week — maybe Sunday at home, if not then on the road not long after — and they need him. Los Angeles was 6-8 without Griffin, and they sit three games out of the playoffs. Make a run during an upcoming five-game homestand and maybe management decides to keep DeAndre Jordan at the trade deadline and make a run at the postseason. The more likely scenario is he gets moved, however.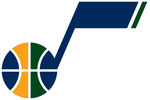 20. Jazz (15-20, LW 19). According to stats at Cleaning the Glass, Utah has been one of the unluckiest teams in the NBA this season. They have the point differential of a team that is 18-17, not 15-20, and that's the difference between being in the playoffs or three games out of it, as they are right now. Things don't get easier with a game against Golden State Wednesday then Cleveland on Saturday.

21. Hornets (12-21, LW 20). Take the wins where you can get them — so if you beat the Knicks without Porzingis or the Bucks without the Greek Freak, you take them. This team is still all about Kemba Walker — they are 20.7 points per 100 possessions better when he is on the court, and when he sits the offense falls apart (scoring 94.9 per 100). Averaging 21.5 points and 5.8 assists per game, Kemba should make the All-Star game again, but we'll see if the coaches put him there.

22. Bulls (11-22 LW 23).. Cleveland ended the Bulls winning streak at six, and then another loss to Boston followed. It happens when facing teams that good, but the Bulls bounced back with a road win over the Bucks. Chicago started winning against a soft spot in the schedule, that's about to change and we will see how well Nikola Mitotic and the team fare.

23. Suns (13-23, LW 25). Devin Booker returned on Tuesday night, dropped 32 on Memphis and got Phoenix the win. They needed him back, they went 3-7 without him. However, Booker was off the court when the Suns got a creative win via coach Jay Triano and veteran Tyson Chandler — you can't have basket interference on an inbounds pass (because it's not a shot and can't score), so Triano drew up a play to have Chandler flush down and alley-oop over the rim.

24. Nets (12-21, LW 21). Brooklyn's starting/closing five — Spencer Dinwiddie, Allen Crabbe, DeMarre Carroll, Rondae Hollis-Jefferson, and Tyler Zeller — outscore opponents by 21.4 points per 100 possessions, and allow less than a point per possession on defense. The bench, on the other hand, is a disaster, but if they can keep the game close the Nets best five can hang with almost anyone.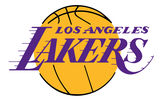 25. Lakers (11-21 LW 24). They snapped the Warriors' 14 game winning streak but have dropped three straight since, including on Christmas night to the Timberwolves (without Brandon Ingram or Lonzo Ball). Andrew Bogut and Luke Walton have said the swirling trade rumors around the team (specifically for Jordan Clarkson and Julius Randle) may be throwing the young players off mentally. Everyone has seemed a little off for the Lakers lately — except Kyle Kuzma. He's never off.

26. Mavericks (10-25 LW 27). The upset of the Toronto Raptors Tuesday night was a reminder this team hasn't been winning a lot but it's played a lot of close games lately. Ben Falk's Cleaning the Glass site has the Mavs as the least lucky team in the league, they should have 14 or 15 wins by net rating, but have lost some close games. Dallas has found an offensive groove lately, fueled by J.J. Barea (20 points vs. Toronto) and Yogi Ferrell.

27. Kings (11-22, LW 28). It's strange to say this about an 11-win team, but Ben Falk's Cleaning the Glass site has them as the luckiest team in the NBA. They should be 7-26 (and on the bottom of these rankings) based on point differential, but they've had some luck in close games. The Kings have 7-of-8 at home, where they are 5-8 this season.

28. Grizzlies (10-24, LW 29). If you're looking for a reason to watch a team that has lost 9-of-11 and grinds the game down with a slow pace, there is Dillon Brooks. The rookie out of Oregon has played fairly well, and is shooting 36.4 percent from three. He shows promise. The last-second loss in Phoenix was the start of a five-game road trip out West that includes Golden State Saturday.

29. Hawks (8-25, LW 30). Atlanta has found an offensive groove the past few weeks, and at the core of it is a strong front court rotation where Ersan Ilyasova and Miles Plumlee start and rookie John Collins comes in off the bench and is efficient. When Dennis Schroder is on, this is a dangerous offensive team. Just one that can't get stops.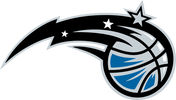 30. Magic (11-24, LW 26). Losers of 9 in a row and you can blame injuries for part of that — four of their five opening night starts are injured now, with Elfrid Payton being the last one standing. The ill-fitting Orlando roster was something coach Frank Vogel made work when he had all his players to start the season, but take away a few pieces and the Jenga tower crumbles. Some around the league wonder if Vogel's seat is getting warm.