Last night, the Michael Beasley show came to Madison Square Garden as he dropped 32 and led the Knicks past the Celtics 102-93.
The other story: Kristaps Porzingis was off all night, going 0-of-11 from the floor. Let's explain this with a visual aid.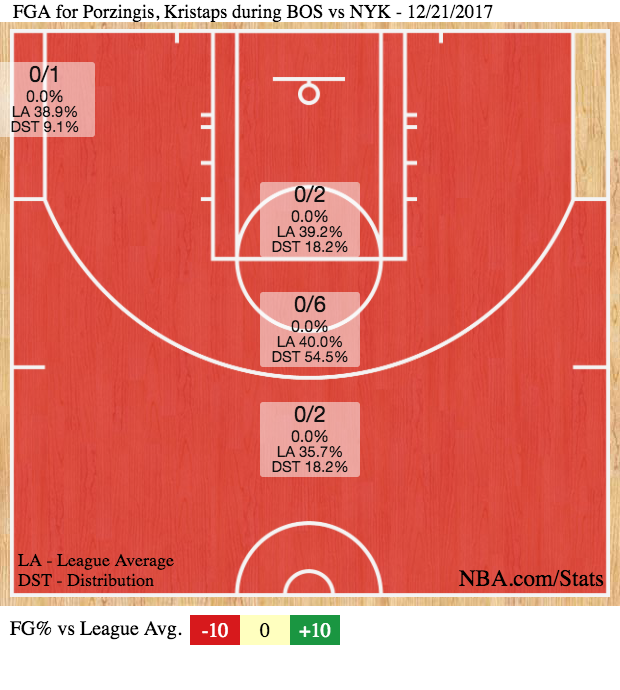 After the game, Porzingis owned it and laughed about it, saying the game was only close because of him. He also quoted one of the great unconscious gunners in NBA history, Kobe Bryant.
"Kobe says you miss 100 percent of the shots you don't take, well today I missed all 100."
Well played Porzingis… well, after the game. Not so much the game itself.
Porzingis will be in an intriguing Christmas Day matchup with Joel Embiid and the 76ers (if Embiid is healthy and plays). Expect him to be sharper then.