Houston remains hot and on top of the rankings, but the Warriors have climbed back up to second place, and we see the Bucks jump into the Top 10 (and they are still aggressively looking to add more talent to the roster). Also, we have a new team on the bottom, and Mike Budenholzer is not going to like it.

1. Rockets (21-4, Last Week No. 1). Winners of 10 in a row (although they needed big comebacks vs. Portland and New Orleans). Five of those 10 wins were on the road to push the Rockets' record to 12-1 away from the Toyota Center this season. Chris Paul's passing has taken the already potent Rockets offense to a new level, teammates are shooting better than 60 percent off his passes.

2. Warriors (22-6 LW 3). The Warriors are 3-0 without Stephen Curry in the lineup, winning thanks to defense and a lot of Kevin Durant (the big concern is the GSW offense has fallen apart when KD sits in those games). Patrick McCaw is back from his concussion, which will help with depth until Curry returns. Golden State has 8-of-9 at home coming up, and they don't leave California again until next month.

3. Celtics (23-6, LW 2). After playing around with smaller lineups, Brad Stephens has gone back to starting Aron Baynes at center and it's working as the Celtics are getting off to faster starts. That said, the Celtics lost 2-of-3 on the road last week, albeit the last one without Kyrie Irving (a bruised thigh, nothing serious). Also, don't forget what Jaylen Brown did to Pau Gasol this past week.

4. Cavaliers (20-8 LW 4). LeBron James has been a marvel this season. He has had to take on more of the Cleveland offense yet his efficiency is up (a career best 65.8 true shooting percentage), his assist percentage is up, he's shooting better than 70% on contested two pointers (defender within four feet), and remove garbage time he is shooting 78% at the rim and 42% from three (stats via Cleaning The Glass). Cleveland's win streak ended at 13 in Indiana, but they bounced back with a wins over Philly and Atlanta through the first half of a four-game homestand.
5. Spurs (19-9, LW 6). Kawhi Leonard returned on Tuesday night and scored 13 points in 15 minutes, but he understandably looked a little rusty and the Spurs looked out of synch. Like they were trying to integrate a star player back into the rotation. The result was an ugly loss to Dallas. This is going to take a little time, but the Spurs have built a cushion with their play so far this season. It's not getting easier for the Spurs during this process either with the Houston Rockets on the schedule for Friday.

6. Raptors (17-8, LW 5). DeMar DeRozan is scoring 23.2 points per game, but he's improved his passing this season and with his assist rate is up, too — he is assisting on 24% of teammates buckets when he is on the floor (stat via Cleaning the Glass). The Clippers snapped the Raptors' six-game win streak, but with the next four being Suns, Nets, Kings, and Hornets Toronto could quickly get another streak going.

7. Pacers (16-11, LW 9). Indiana has kept on winning through a tough part of the schedule, including ending Cleveland's 13-game win streak, and Victor Oladipo is a main reason. This week he averaged 35.7 points a game, shot 45.7 percent from three, plus grabbed 7.7 rebounds per game. Oladipo deserves to be an All-Star this season (but will he be in 2021 when Indy gets to host the All-Star Game?). Paul George makes his return to Indiana on Wednesday night, and he is going to hear it from the fans, and we'll see if he can slow Oladipo.

8. Bucks (15-10 LW 11). The Bucks are switching more and trapping less on defense in recent weeks. This is a good thing — their hyper-aggressive defense was easy to exploit with good ball movement — but this team is still a work in progress. In their last 10 games they have given up 104.6 points per 100 possessions, ninth best in the NBA, but that has been much worse in recent games. Also of note, Malcolm Brogdon has struggled with his efficiency since moving to the bench with the arrival of Eric Bledsoe, he has not lifted up the bench as hoped.

9. 76ers (14-13, LW 7). They had lost four in a row until the win in Minnesota Tuesday, the losses in part due to injuries that have kept Robert Covington, Joel Embiid, and T.J. McConnell out of games. Markelle Fultz is still out and it will be a few weeks before they re-evaluate him. At least they finally traded Jahlil Okafor, and in doing so got themselves a quality backup big man in Trevor Booker. That was the move of a team looking to go to the playoffs, but they need to keep Embiid healthy to do that (they are 14.9 points per 100 possessions better when he is on the court).

10. Timberwolves (16-12, LW 10). Minnesota's defense remains an issue, ranked 26th in the league, and the problems start in transition — 16.6% of opponent possessions start in transition, 28th in the league, and teams score 110.7 points per 100 on those plays, 26th in the league (stats via Cleaning the Glass). That is just too many easy buckets given up to be a good defense. Minnesota has gone 1-1 to kick off a five-game homestand (the loss was to the Sixers) before they hit the road for most of the end of the month.

11. Nuggets (15-12, LW 16). They have gone 3-3 without Nikola Jokic (sprained ankle), with 5 of those 6 on the road. What's surprising is they have struggled more on defense than on offense without Jokic. The Nuggets are truly a Jekyll and Hyde team going 10-2 at home and winning by an average of 8.9 points per game, however, get them on the road and they are 5-10 being outscored by 6.4 points per game.

12. Wizards (14-13, LW 13). John Wall is expected to return Wednesday night, with Wizards went 4-5 without him (and 2-3 on a just completed road trip without him). Bradley Beal has carried the Wizards through this, averaging 29.8 points per game in this stretch (although he's struggled a little from three in that time). The Wizards are now home for 4-of-5.

13. Pistons (14-13, LW 8). Losers of seven in a row, although to be fair it has been a tough slate of games, Detroit has fallen back from second in the East to scrambling to stay in the playoffs. The problem is on the offensive end, where over those seven games the Pistons are scoring less than a point per possession and have been the worst offense in the NBA. The reason is pretty simple, they have shot the ball terribly as a team, with Avery Bradley (35.4%) and Stanley Johnson (26.8%) leading the way, but Stan Van Gundy laid the blame at the feet of his stars.
14. Pelicans (14-14, LW 17). The Pelicans have become the team that gets in shootouts — they score a lot and give up a lot of points. This recent trend has led to entertaining games and the loss Monday to Houston was the best example (a 78-76 halftime score, but the Pelicans wore down from the pace in the fourth). Injuries just keep on coming for the Pelicans. Anthony Davis missed four of the last six games (the Pelicans went 2-2 without him), and now Tony Allen will be out 3-4 weeks with a fibula fracture (the Pelicans defense is 5.6 points per 100 possessions better when he is on the court).

15. Knicks (14-13, LW 20). With Tim Hardaway Jr. sidelined Doug McDermott has stepped up and played well for the Knicks, averaging 12 points a game on 56.8% shooting, and 37.5% from three, in his last five games. He's been efficient in his limited chances all season, shooting 60% eFG% on spot up chances. he's not creating shots (89% of his buckets are assisted) but he's knocking them down when he gets the chance.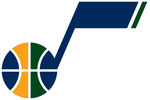 16. Jazz (13-14, LW 12). Expect to see a lot of lineup experimentation in the coming weeks because it's become clear the twin towers approach of playing Derrick Favors and Rudy Gobert together simply does not work (opposing teams outscore Utah by 10.6 points per 100 when they are on the court together). Those two have to be staggered. Utah expects to get Joe Johnson back from injury this week, which will be a boost as they fight to hang on to a playoff slot in the West.

16. Trail Blazers (13-13, LW 14). Portland just went 0-4 on a homestand where they needed to rack up wins, because Monday started a tough five-game road trip and they lost the opener of that to the Warriors. The recent slump is due to the defense, which is fourth overall in the NBA for the season but lately has fallen apart, allowing 115.3 points per 100 possession. Portland will try to right the ship on the road with winnable games: Heat, Magic, Hornets, then Timberwolves.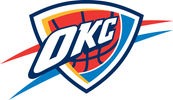 18. Thunder (12-14 LW 15).. Welcome to the Thunder's "You Can't Go Home Again" week of the schedule. Paul George returns to Indiana Wednesday night, then on Saturday Carmelo Anthony will return to New York. George is going to get booed mercilessly, but the reaction to 'Melo in NYC will likely be positive (with a few outliers). 'Melo meant a lot to that organization. The problem for his new team is 'Melo in a shooting slump (worse than the one the other stars are in), and that plus his lack of defense and ball stopping, has become a part of the problem in OKC.

19. Heat (13-13, LW 19). After losing three of four, Erik Spoelstra was looking for something that would spark the team and work better on the court, so he's now starting James Johnson and Kelly Olynyk (both of whom had played well off the bench). It has worked, the Heat have won two straight and gotten back to .500. They are entering a soft part of the schedule and need to rack up wins over the next few weeks to pad their record.

20. Nets (11-15, LW 21). Great comeback win against the Thunder to earn a split in Mexico City, then on Tuesday they knocked off the Wizards, showing this continues to be a scrappy team that plays hard. All these wins continues to destroy the Cavaliers dreams of a high pick (right now the Nets pick the Cavs have would be the 10th, which makes it more likely the Cavs are willing to deal it). Jahlil Okafor has seen very limited minutes, his time will come down the line.

21. Hornets (10-16, LW 18). Injuries continue to set back the Hornets — Cody Zeller, Jeremy Lamb, coach Steve Clifford — but the other problem is their offense. In their last 10 games, the Hornets have averaged 101.9 points per 100 possessions, 28th in the NBA. Kemba Walker has played well, but can do only so much on his own, and the Hornets still-solid defense can't cover for that offense.

22. Clippers (10-15 LW 24). Milos Todosic was back in the lineup on Tuesday, but after a few games back Danilo Gallinari was sidelined again with the same glute injury. Most of the buzz around the Clippers league wide is about what they can get back for DeAndre Jordan in a trade, but expect some teams to call about Lou Williams as well, he has played well off the bench and more than a few playoff teams could use a scoring punch in the second unit right about now.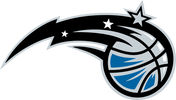 23. Magic (11-17, LW 22). Nikola Vucevic has been having a quietly efficient season (17.4 points per game on a true shooting percentage of 57 (a fair amount above the league average), but he outdid himself against the Hawks with a triple-double of 31 points, 13 rebounds, and 10 assists. Vucevic had to go off in that game because injuries remain an issue with the Magic — Evan Fournier, Aaron Gordon, and Jonathan Isaac all were out against the Hawks. This team just doesn't have the depth to handle key guys missing time.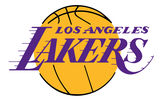 24. Lakers (10-16 LW 26). The Lakers lead the NBA in shots attempted from the restricted area per game this season (42.4% of their shots come within four feet of the rim), but their kryptonite may be when teams foul them on the drive. As a team, the Lakers have struggled from the free throw line this season — as a team LA shoots 70.4%, last in the NBA, and key players such as Lonzo Ball (48.6%), Julius Randle (65.4%), Corey Brewer (66.7%), and Brandon Ingram (67.2%) are below 70%. The Lakers play at the Cavaliers Thursday night, which is a chance to remind everyone that LeBron James and Luke Walton were both taken in the 2003 draft (LeBron No. 1, Walton 32nd, and Dwyane Wade also was in that draft class too at no. 5).

25. Mavericks (8-20 LW 25). While the Mavericks struggle and try to develop young players on the court, ticket sales for the team remain surprisingly brisk according to secondary ticket market company TickPick, up 161% over a year ago. This could be Dirk Nowitzki's final season and people want to see him play. Dallas lost three straight on the road recently before picking up a win at home Tuesday against the Spurs. Now they head out on the road for two tough ones, Golden State and San Antonio.

26. Grizzlies (8-19, LW 23). After breaking their 11-game losing streak, the Grizzlies have started a new one losing four more (and blowing leads of 17 or more in two of those games). So, maybe the problem wasn't David Fizdale. GM Chris Wallace said the team would not be looking to trade Marc Gasol and start rebuilding, but they have to consider it (the in-flux ownership situation in Memphis may impact the decisions about long-term planning as well).

27. Bulls (6-20 LW 30).. Winners of three in a row, and part of the reason is Kris Dunn. He was a mess last season in Minnesota, but the former No. 5 pick has looked better recently, scoring 16.4 points per game in the last five games, plus dishing out 7 assists a game in those contests. He's not a future All-Star, but he's looking like a rotation-level point guard, which is miles ahead of where he was one season ago.

28. Kings (9-18, LW 28). Buddy Hield is shooting 47.2% from three this season, taking 4.2 threes per game. More than half those attempts from three are catch-and-shoots where he is hitting 59.4% Zach Randolph is just 15 rebounds away from having 10,000 for his career. That would put Z-Bo in some good company, the only other active players with more than 18,000 career points and 10,000 rebounds are Dirk Nowitzki and Pau Gasol.

29. Suns (9-20, LW 27). The Suns have gone 0-3 without Devin Booker (who is out for a couple of weeks still, and after scoring at least 104 points in six games before his injury they have averaged 97.3 points per game without him. Good to see Mike James moving from a two-way contract to a regular one, he earned it, and he is leading the team in usage rate since Booker went down.

30. Hawks (6-21, LW 29). The Hawks are off to the second worst start the franchise has had since moving to Atlanta. What has to really eat at coach Mike Budenholzer is the defense, which was fourth in the NBA a season ago, is is 29th now and giving up 5.6 points more per 100 possessions than they did last year. The Hawks have 5-of-7 at home coming up through Christmas.