There's a lot of stability at the top of the rankings as teams keep on winning. The big mover this week was the Utah Jazz, who leaped from No. 19 up to 8 thanks to their six-game win streak — and they got Rudy Gobert back.

1. Rockets (18-4, Last Week No. 1). The Rockets have won seven games in a row since Chris Paul's return, doing so by an average of 21.6 points per contest. Talk to the veteran Rockets and they are a focused group: "If you're slacking, we let you know," Trevor Ariza told NBC Sports. "That's how it is, when we see somebody is not giving the effort they normally give, I'll yell 'let's go' and it usually works, because everybody knows it's coming from a good place."

2. Celtics (21-4, LW 2). Rookie Jayson Tatum leads the NBA in three point percentage, hitting 51.3% while taking about three shots from beyond the arc a game. He is in the mix for Rookie of the Year for a reason. Marcus Smart has shown a real chemistry with Al Horford already, and that combined with Smart's defense is why Brad Stevens is choosing to close games with him on the floor. Interesting matchup with the Spurs Friday night.

3. Warriors (19-6 LW 3). They have started 4-0 on a six-game road trip, but will have to play the rest of it — and a couple weeks after it — without Stephen Curry who sprained his ankle against New Orleans Monday. With Kevin Durant getting more touches, the Warriors have the talent to not miss a beat even with a former MVP in street clothes, but to do so the team needs to be more focused than it has been most of the season. The Warriors are coasting. It gets them in trouble (like down 20 to the Pelicans at the half, so Curry is in at the end of the game and that's when the injury hits).

4. Cavaliers (17-7 LW 4). Winners of 12 in a row, in part thanks to LeBron James playing at an MVP level (he and James Harden are the clear frontrunners in my book, although it's very early), but also a defense that is back to being Top 10 during this run. At the heart of that defensive surge, the Cavaliers are defending the arc much better, running teams off it and not giving up those clean looks. The win streak may continue with 5-of-6 at home before a road heavy end of the month.

5. Raptors (15-7, LW 6). Kyle Lowry has been one of the hottest players in the NBA the past couple of weeks — in his last 5 games he has averaged 21.2 points per game on 53 percent shooting, he's knocked down five threes a game, and dished out 7.6 assists. It's been impressive. Starting Friday in Memphis the Raptors get out of the cold a lot with 8-of-11 games on the road, but there are some real measuring stick games in there.
6. Spurs (16-8, LW 5). Kawhi Leonard could return this week, but before he does we need to give one more shout out to LaMarcus Aldridge, who has been second-tier MVP discussion good through the first quarter of the season. Aldridge is averaging 22.8 points on 50.6% shooting, he's hitting his threes (38.5%), and he is grabbing 8.2 points per game. Still, the offense needs better shot creation, and Leonard may provide that.

7. 76ers (13-10, LW 8). That the Sixers are 13-10 having played the NBA's toughest schedule so far this season is a testament to how improved this team has been. The losses to Cleveland and Boston in the past week are understandable, and beating Washington and Detroit is a sign of where this team stands (the loss to Phoenix was just ugly). Starting Saturday the Sixers have 9-of-12 on the road. #FreeJah

8. Pistons (14-9, LW 7). More than a quarter of the way into the season, and despite some recent stumbles, it's time to stop asking if the Pistons are for real — they are. The stats at Ben Falk's Cleaning the Glass project them finishing with 44-45 wins, which would be the five seed (and very close to the four and home court in the first round). Stan Van Gundy deserves some consideration for Coach of the Year for his work this season.

9. Pacers (13-11, LW 10). A lot has been made of Indiana shooting an impressive 39.8% from three as a team (it jumps over 40% when you take out garbage time), but when you're 24th in the league in attempts from beyond the arc it limits the impact of that shooting. The Pacers lost to the Rockets and Raptors in the last week (they did beat the Kristaps Porzingis-less Knicks), and the schedule doesn't get easier with the Cavs, Nuggets and Thunder coming up.

10. Timberwolves (14-11, LW 12). The fact Minnesota's name came up in the list of teams pushing hardest for DeAndre Jordan is interesting — has Tom Thibodeau decided Karl-Anthony Towns is never going to be a great defender and needs one next to him to do the dirty work? The Timberwolves are 27th in the league in defensive rating (when you take out garbage time) and that's not good enough for the kind of team they want to be. All that said, I don't see how Minnesota has the players that would interest the Clippers in a trade. What is interesting is the reasoning to go after Jordan.

11. Bucks (12-10 LW 15). The Bucks are 8-4 since the Eric Bledsoe trade, however Monday's loss at Boston felt like a reminder that even when Giannis Antetokounmpo is brilliant — 40 points — they have a ways to go to compete with the NBA's elite. The Bucks need to do better on the defensive glass and stop fouling as much to take the next defensive step forward.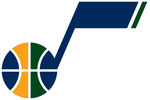 12. Jazz (13-12, LW 19). They had won six in a row until running into Oklahoma City on Tuesday, and that streak pushed them up the board thanks to an offense that found it's groove. Part of that is Derrick Favors, who is a dangerous scorer inside and out at the five, and he has dominated second half through this stretch. Rudy Gobert is back now (he played the end of the game against the Thunder, not Favors), but what's impressive is Utah's 7-4 record without him. Rodney Hood has been out the last three and Alec Burks has stepped up.

13. Wizards (13-11, LW 11). Bradley Beal's 51 points on Tuesday in Portland is just part of what has been Beal's best NBA season — 23.3 points per game, and a strong true shooting percentage of 56.7% despite having to take on more of the offense this season. He's playing at an All-Star level. Washington also has gotten a lot more out of its bench lately, led by Kelly Oubre.

14. Trail Blazers (13-11, LW 9). Despite their inability to stop Beal on Tuesday, the Blazers are still are a surprisingly good defensive team, fourth in the league overall with the lowest opponent field goal percentage around the rim in the league (55.3%, from Cleaning the Glass). Opponents are still getting a lot of shots there, however, which is concerning. The Blazers have lost three in a row to start a four-game homestand and now things get tough: Houston on Saturday, followed by five in a row on the road, opening against Golden State. Then when the road trip ends they come home to the Spurs.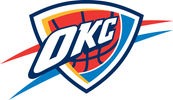 15. Thunder (11-12 LW 18).. Oklahoma City has won three in a row beating teams above them in the standings — Minnesota, San Antonio, and Utah — using a combination of good defense and Russell Westbrook. More importantly, the Thunder won close games and played well down the stretch — if they can build on that they can become the team people expected before the season. The Thunder travel to Mexico this Thursday to take on the Nets in Mexico City.

16. Nuggets (13-10, LW 13). They are 4-3 since Paul Millsap went down. Nikola Jokic has missed a couple games with with a sprained ankle suffered against the Bulls, which is not ideal because they are on a six game road trip. The Nuggets hope to have him back near the end of it (in a week), but they are 3-8 on the road this season and need to find a way to get some wins on this trip.
17. Pelicans (12-12, LW 14). The Pelicans have lost 4-of-5, and while part of that is playing the Warriors twice, part of it is they are not the same without Anthony Davis — they are 14.8 points per 100 possessions better when he is on the court this season, he is playing at a level that would get him bottom of the ballot MVP votes, and now he is missing time due to his hip injury. The Pelicans are -9.2 per 100 when DeMarcus Cousins is on the court without Davis. New Orleans got one win without Davis in Portland when DeMarcus Cousins went off, with four of five at home they need more of that from their big man.

18. Hornets (9-13, LW 20). Our thoughts are with coach Steve Clifford as he takes an indefinite leave of absence from Charlotte to deal with a personal health issue. Stephen Silas takes over as acting coach, but I don't know that he, nor any coach, can simply solve the bench issues for this team — the starters are fine (even with Kemba Walker missing a couple of games) but the Hornets bench digs a hole the starters can't get the team out of.

19. Heat (11-12, LW 16). Hassan Whiteside will be out a couple of weeks, although rookie Bam Adebayo has proven to be a solid replacement and NBA starter for Miami. The travel to Mexico City for a Saturday game against Brooklyn but they will be without Hassan Whiteside who is skipping the entire three-game road trip to recover a bone bruise on his left knee. The Heat defense is 6.8 points per 100 possessions better when he is on the court.

20. Knicks (11-12, LW 17). The combination of a sprained ankle and an illness sat Kristaps Porzingis for a couple games, plus Tim Hardaway Jr. missed those same games against Orlando and Indiana, and the Knicks struggled without them. Porzingis is expected back Wednesday, but Hardaway is out a couple of weeks. New York has five straight games against what look like non-playoff teams — Grizzlies, Bulls, Hawks, Lakers, Nets — and they need to pad the win column before the schedule turns difficult.

21. Nets (9-14, LW 24). They have two games this week in Mexico City, Thursday against the Thunder then Saturday against the Heat. When you watch those games, see how the OKC and Miami do from the midrange — the Nets do what teams should do on paper and force opponents to shoot from the midrange, but opponents are hitting 42.4% from there, second highest percentage in the NBA (Cleaning the Glass).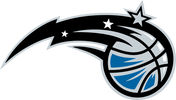 22. Magic (10-15, LW 25). With Terrence Ross out for a while, more will fall on Jonathon Simmons — who has looked pretty good for the Magic but now has a lot more responsibility. The Magic snapped their nine-game losing streak and have won 2-of-4, which is the start to a turnaround, and now they have 4-0f-5 at home.

23. Grizzlies (8-15, LW 26). Since J.B. Bierstaff took over, the Grizzlies have gone back to their old ways and have played at the slowest pace in the league, and they are taking fewer threes. The new coach is 1-3 on the job, but Memphis did snap its 11-game losing streak to the play-down-to-the-competition Timberwolves. Things don't get easier for the Grizzlies, still without Mike Conley, as the Raptors and Thunder are among the teams on the schedule this week.

24. Clippers (8-14 LW 21). How will DeAndre Jordan personally, and the Clippers as a team, handle the swirling trade rumors around him (ones that are not going away before he is moved or the trade deadline in February, whichever comes first)? The Clippers should get both Milos Teodosic and Danilo Gallinari back in the next week, which will help, because with Blake Griffin out for at least a month Austin Rivers has become the team's primary playmaker, and that's not working.

25. Mavericks (7-17 LW 27). The good news is Dallas is playing hard and getting themselves into close games, but they still struggle to close those out as seen in losses to the Spurs and Nets. However, the Mavericks have won two in a row now and head out with 5-of-6 on the road. As for a Nerlens Noel update: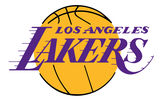 26. Lakers (8-15 LW 22). The Lakers have dropped five in a row and now have 6-of-7 on the road (with the one home game being Golden State) in their toughest stretch of the schedule this season. On the bright side, Kyle Kuzma continues to impress as a rookie and put up numbers. Also, having seen him twice in the last week in person, Brandon Ingram seems to be turning a corner into a more aggressive player whose shot is coming along.

27. Suns (9-17, LW 23). The Devin Booker groin injury is scary (as of this writing we do not know how long he will be out). He's averaging 24.3 points per game, is shooting 38.3% from three, is the Suns biggest scoring threat, and the team's offense has scored less than a point per possession when he is off the court. The Suns went 2-4 on their recent road trip, but it doesn't get easier coming home to the Wizards and Spurs for a couple games.

28. Kings (7-16, LW 28). There has been little consistency with this team, Skal Labissiere was starting a few games ago, then last week he got assigned to the D-League. The Kings are playing big again with Willie Cauley-Stein and Kosta Koufos starting. De'Aaron Fox is showing flashes, but mostly looks like a rookie thrown to the wolves. George Hill summed up the mood of Kings fans about this season well.

29. Hawks (5-18, LW 29). The best barometer of the Hawks is point guard Dennis Schroeder — in games he doesn't play or scores fewer than 20 points, the Hawks are 0-11 (they are 5-7 when he does hit that mark). Tough to see John Collins and Dewayne Dedmon out injured, their play was one of the few reasons to watch the Hawks this season. Atlanta has a home-and-home with Orlando that starts Wednesday.

30. Bulls (3-19 LW 30).. A couple of harsh 1-point losses (to Denver and Sacramento) last week, which I guess could be seen as moral victories for the Bulls, who have dropped 9 straight. The Bulls could get Nikola Mitotic back this week. The guy they really need suited up is Zach LaVine, but that still seems weeks away.