Changes at the top this week, with Boston and Golden State each picking up a couple losses in the last seven days it was Houston that moves into the top spot. Meanwhile, Cleveland has moved up fast during its win streak and is now fourth and joining the league elites.

1. Rockets (16-4, Last Week No. 3). Chris Paul has been thriving since his return — he has at least 10 assists and two steals in five of the six games he played in Houston this season, and on the season has 65 assists to only 7 turnovers. The Rockets have won all five games since his return, having the best offense in the NBA and the second best defense in that stretch. They've also done this against a relatively soft schedule, but some better tests (Pacers, Blazers) are coming.

2. Celtics (18-4, LW 1). The win streak ended at 16 when a comeback against Miami fell short, then they dropped the first of a five-game homestand when they had no answer for Andre Drummond or Tobias Harris. The Celtics are 6-3 in games where they trailed by 10 points or more — impressive, but it's not the way they want to live. Better bench play would keep things closer.

3. Warriors (15-6 LW 2). Kevin Durant has missed 4-of-5 games with a sprained ankle, and the Warriors offense suffered because of it. However, it didn't really bite them until Stephen Curry had to sit out too and they fell to Sacramento. Both are questionable Wednesday against the Lakers, a game that starts a six-game road trip which includes the Heat, Pelicans, and Pistons.

4. Cavaliers (14-7 LW 9). Derrick Rose is away from the team contemplating his future, but the Cavaliers have won eight straight without him — the defense is a disaster when Rose has been on the court and overall the Cavaliers are 16.7 points per 100 better when he sits. LeBron continues to carry the offense, especially in the clutch. In the last five minutes of games within five points this season, LeBron has 60 points (second to Kyrie Irving), is shooting 62.2 percent overall, and is a +26.
5. Spurs (13-7, LW 4). Tony Parker is back, playing 14 minutes in his return and looking understandably a bit rusty, but he brings them even more depth. The better news is he said Kawhi Leonard could return in 2-3 weeks (a timeline Gregg Popovich shot down, but it sounds like Leonard is getting close to a comeback). After a rough start to the season without Leonard, the Spurs defense is back to it's usual dominating self, allowing 100.3 points per 100 possessions in the last 10 games (third best in the NBA) and climbing up to 5th overall in the league.

6. Raptors (12-7, LW 5). They went 1-2 on a quick three-game road trip (crushing Atlanta for their one win). What has kept them afloat all season is fantastic bench play (a +12.1 per 100 net rating, best in the NBA) and the latest addition to that is Fred VanVleet, who is giving they quality guard minutes and allowing Dwane Casey to keep his regular rotations.

7. Pistons (13-6, LW 7). The win in Boston Monday night is as much of a statement win as a team can have in November (which is to say, not much of a statement but a good confidence booster). Andre Drummond was a force of nature, Tobias Harris had 31 points, and Avery Bradley hounded Kyrie Irving into a 6-of-16 shooting night. It's very early, but that is a blueprint for how the Pistons could be a difficult playoff out.

8. 76ers (11-8, LW 13). Philly is 3-2 in the midst of a long homestand, but the two losses were to the Warriors and Cavaliers so they're understandable. It's time to trade Jahlil Okafor for the best offer, those options are not going to get better than the protected second round picks on the table now. It's a blow to the ego to trade a No. 3 pick for that little, but it has to be done, it's best for him and the team. #FreeJah

9. Trail Blazers (13-8, LW 10). When their big three of Damian Lillard, C.J. McCollum, and Jusuf Nurkic are on the court together, the Trail Blazers outscore opens by a healthy 5.6 points per 100 possessions, with their offense clicking along with a 108 net rating (would be sixth in the NBA). Portland went an impressive 4-1 on a five-game road trip, knocking off the Wizards and Knicks among others. Now they are home for four games, then will spend much of the rest of December on the road.

10. Pacers (12-9, LW 14). Victor Oladipo and Domantas Sabonis have had a fantastic chemistry this season, they read each other's planned cuts and moves well, and are outscoring opponents by 12.9 points per 100 possessions when on the court together. But Sabonis and the just returned Myles Turner are not finding that same groove and are -6 per 100 (in a limited 66 minutes). Tough week ahead with Houston, Toronto, and New York.

11. Wizards (11-9, LW 6). John Wall is out for a couple of weeks with a knee injury, and the Wizards are 10.6 points per 100 possessions with him off the court. The Wizards are 1-1 without Wall, with the win courtesy a strong game from Otto Porter vs. Minnesota, and the Wizards will need more of that as they have 6-of-7 games on the road coming up.

12. Timberwolves (12-9, LW 8). Minnesota's defense continues to be what holds the team back (the offense is sixth in the league in the last 10 games), and the main reasons is Minnesota is one of the worst transition defense teams in the league. They allow 17.6% of opponent possessions in transition (only the Clippers are worse) and teams score 127.4 points per 100 possessions on those, 25th in the league (Stats via Cleaning The Glass). Minnesota needs to take away easy buckets from the opposition.

13. Nuggets (11-9, LW 11). Paul Millsap is going to be out for three months following wrist surgery, and that has moved Kenneth Faried into the starting lineup with Trey Lyles getting run behind him. Since Millsap went down the Nuggets are 2-2, but that's a bit lucky as they are bottom 10 in the league in both offense and defense in those four. Starting Monday Denver has 7-of-8 on the road and needs to find wins in there to stay in a strong spot in the playoff race in the West.
14. Pelicans (11-9, LW 15). New Orleans has won 3-of-4 as they move through a difficult part of the schedule, with the kind of games they need to win if they want to be a playoff team in the West (Minnesota, Utah, Portland, and Golden State are up this week). The Pelican defense, led by Anthony Davis, has looked better. With the Pelicans staying healthy (*knock on wood*) while teams around them in the West struggle, now is the time they can win some games and build a little cushion in that playoff race.

15. Bucks (10-9 LW 16). The Bucks are 6-3 since Eric Bledsoe came to town, and most impressively the team's defensive rating since his arrival is 101.7 (seventh in the NBA in that stretch). But the defense hasn't been consistent, there were losses to Utah and Dallas where they didn't defend the arc well. Milwaukee is 2-1 midway through a stretch of 5-of-6 on the road.

16. Heat (10-10, LW 17). They ended the Celtics 16-game win streak, but maybe more impressive was scoring just 7 points against Chicago in the first quarter and coming back to win that game last Sunday. Goran Dragic has led the offense of late, averaging 19.5 points and 4.3 assists per game, while hitting more than half his threes in their last four games.

17. Knicks (10-10, LW 12). The Knicks are 9-4 at home and 1-6 on the road, it is something they need to figure out in the next month because after Christmas they have 17-of-21 on the road after a home-heavy schedule to start the season. Joakim Noah was activated and played three minutes in one game, but the Knicks still have a glut of big men, which means they could look to be sellers at the trade deadline.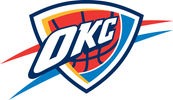 18. Thunder (8-11 LW 19).. The win over the Warriors was the best Russell Westbrook has looked all season, both taking charge of the offense and setting up teammates. Then after that win, the Thunder drop games to the Pistons and Mavericks (that's losses in 4-of-5) and Westbrook hasn't been as good in those games as the Thunder need him to be. Westbrook is too good not to figure it out, but he's part of the problem early with the Thunder this season.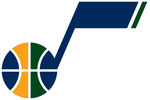 19. Jazz (10-11, LW 23). The Jazz have won three straight and are a surprisingly good 5-4 since Rudy Gobert's injury. Utah has done it with an impressive offense, scoring 111.7 points per 100 possessions (that level is not sustainable), sparked in part by rookie Donovan Mitchell, who dropped 24 on the Bucks recently. Utah's defense without Gobert hasn't been as good, but it's been middle of the pack, which is better than expected. Utah is the current eight seed in the West and is keeping itself in the playoff hunt without its star.

20. Hornets (8-11, LW 17). The Hornets seemed to be putting it together and won three in a row, with Dwight Howard playing like his old self (or as close to it as we can expect anymore), but then hit a tough part of the schedule and fell to the Cavaliers and Spurs. Bad news it doesn't get any easier this week: At Toronto, At Miami, then after Orlando it's the Warriors that come to town.

21. Clippers (8-11 LW 27). The Clippers had righted the ship against the dregs of the league (wins against the Kings, Lakers, and Hawks) but then came the news that Blake Griffin is going to be out a couple of months with a sprained MCL. The Clippers offense has been 8.6 points per 100 possessions worse when he sits and with him and Danilo Gallinari out, it's hard to see where quality playmaking — or wins — are going to come from. The Clippers will struggle to stay in the playoff mix the next couple of months, and that could lead to bigger roster changes come the trade deadline.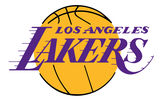 22. Lakers (8-12 LW 22). The Lakers continue to have a top-10 NBA defense (seventh in the league right now), but that has slipped the last couple of weeks — the Lakers are giving up 5.2 points more per 100 possessions in their last six games (bottom 10 in the league). That defense is about to be put to the test in a brutal stretch of the schedule — 7-of-10 games on the road and only one team in those 10 is under .500.

23. Suns (8-14, LW 24). Jay Triano is experimenting with who will start at the four. Marquese Chriss has been sent to the bench and Greg Monroe got the first shot, but him next to Chandler Parsons was a spacing disaster. Dragan Bender got the start vs. Chicago and that lineup was -5 in just more than 10 minutes of play (but the Suns got the win because Devin Booker went off for 33, plus the Bulls). With that win the Bulls have started 1-1 on a six-game road trip but the next four are brutal: Detroit, Boston, Philadelphia, and Toronto.

24. Nets (7-13, LW 25). The Nets have won just one game in their last five, and when they beat the Grizzlies it helped lead to coach David Fizdale getting fired. Brooklyn has been a scrappy team this season and in their last five games have averaged 107.3 points per 100 on offense (ninth best in the NBA in that stretch). It's especially impressive with both Jeremy Lin and D'Angelo Russell out injured.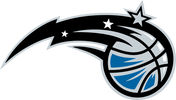 25. Magic (8-13, LW 20). Losers of nine in a row (and it's not likely to get easier with the next three games being the Thunder, Warriors, and at the Knicks). The offense hasn't been good but the issue during the streak is the team's defense — they have surrendered 116.4 points per 100, worst in the NBA in that stretch. Teams are killing the Magic both from three and on the offensive glass, plus Orlando does not force turnovers or get easy buckets. Notice all those upcoming games mentioned in the first graph are against good offensive teams.

26. Grizzlies (7-12, LW 21). Coach David Fizdale was fired, and any bounce they get from J.B. Bickerstaff at the helm will be short lived — one can only win so much without the talent to do so. This team was built around the idea that Mike Conley and Marc Gasol could be All-Star level players, and they have enough good role players around them to make it work. Conley is out with an Achilles issue, and with other injuries Gasol has struggled to carry the weight of the offense. Management said they made the change because they expect to make the playoffs, not even most Grizzlies fans thought that would happen if one of their stars missed significant time.

27. Mavericks (5-16 LW 28). Dallas has won three of its last five and the reason is defense — they are giving up less than a point per possession in that stretch. On the other end, Dirk Nowitzki is back — he is a team-best +55 in the last five games, averaging 12.8 points per games, shooting 45 percent from three, plus grabbing 7.2 boards a game.

28. Kings (6-15, LW 29). It's strange to say this about a six-win team, but according to Cleaning the Glass they are also the luckiest team in the NBA with 2.8 more wins than their net rating would suggest (meaning they should be 3-18). They are 29th in offense and 30th in the league in defense this season. On the bright side, D'Aaron Fox has shown flashes (he, like most rookies, just needs to work on his jumper).

29. Hawks (4-16, LW 26). I like the fact that John Collins has gotten to start the last three games (Luke Babbit is injured), even if that means the Hawks defense suffers. At this point, play and develop the rookie. After Cleveland Thursday there are two home-and-homes where the Hawks could pick up a win or two, with Brooklyn and with slumping Orlando.

30. Bulls (3-16 LW 30). They have lost six in a row, Lauri Markkanen seems to have run into the rookie wall early, and Jerian Grant and Kris Dunn have been consistently inconsistent. Just to rub salt in all of this, Jordan Bell trolled the Bulls for trading him (well, his pick) for cash considerations, and now he is playing regular rotation minutes for the Warriors. It's been a rough week in Chicago, but at least they got the 2020 All-Star Game.