Often when a player or coach gets fined — let's say for criticizing a referee, for example — they understand what they are doing and know they will get fined before they even start their comments/actions, they just accept that price.
I'm not sure that's what Dwight Howard did here.
Howard has been fined $35,000 by the league "for making an obscene gesture on the playing court," the NBA announced Saturday. It happened Friday night in Charlotte's loss to Cleveland, but what did Howard do? Well…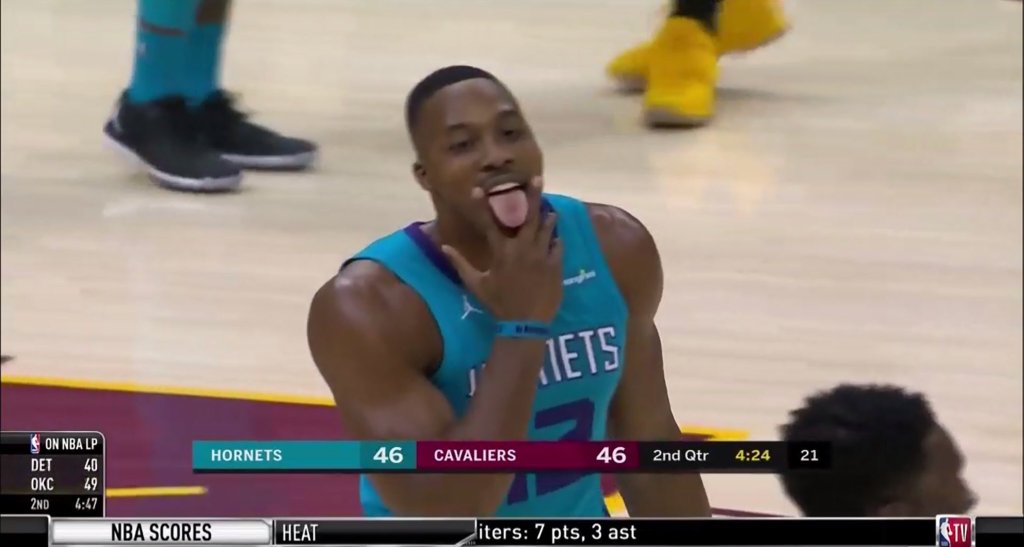 That will do it.
Was it worth it, Dwight?