The Celtics established themselves as one of the NBA's elite teams, a contender for the Eastern Conference title, during their 16-game win streak.
However, that hot streak to start the season will matter as much as Thanksgiving leftovers in the back of the refrigerator in April by the time the playoffs roll around. This is a team that still has work to do.
Which is what Kyrie Irving was getting at in this post-loss quote from Friday night, via Israel Gutierrez of ESPN.
"There's still a lot to accomplish going forward," Irving said. "It was a nice streak. But it was time to come to an end."
This team still needs to get better and more consistent. The Celtics had to come from behind in the fourth quarter in eight of the 16 wins, and while the team defense was impressive the offense still can be hit and miss. Al Horford and Kyrie Irving play well off each other, but this is still the 20th ranked offense in the NBA. They are taking more long midrange jumpers than most coaches want, but the bigger challenge is they have not been finishing around the basket.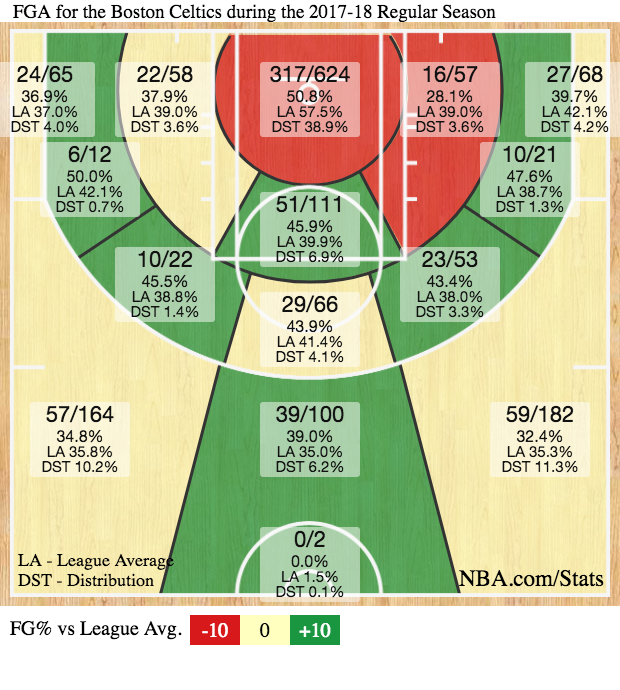 Titles are not won in November. Irving gets that. Jayson Tatum will hit the rookie wall at some point (they all do) and he needs to prove he can break through. Al Horford is playing maybe the best ball of his career and needs to keep it up. The Celtics need to keep their defensive focus (the fundamentals are there to have a top five defense). I could go on but you get the point, and so does Irving — there is a lot of work for this team to do.
Boston is off to a fantastic start, but it's just that.