The top three teams in the Association have separated themselves — Boston, Golden State, and Houston, and they remain atop these rankings (and may well for a while). However, after that, there is more East than West at the top, not something we expected to see before the season.

1. Celtics (16-2, Last Week No. 1). Welcome to the season of Al Horford appreciation. He's a four-time All-Star who once made an All-NBA team (2011), but he still might be the most underappreciated star in the league. At least until this season. He's not flashy, but he does everything well — there are no serious holes in his game. That is showing this season as he anchors the Celtics' league-best defense plus gives them almost 15 points and 9 boards a night. He is at the heart of the reason the Celtics have won 16 in a row and beat the Warriors.

2. Warriors (13-4 LW 2). This season the Warriors are taking 31.4 percent of their shots at the rim, once you exclude garbage time (as is done by Ben Falk at Cleaning The Glass). Last season that was 36 percent. Last season the team free throw rate was 20.6 (FTA per 100), this season that is down to 19.6. The Warriors still have the best offense in the NBA, but to Charles Barkely's dismay (if he paid attention to stats) they are even more of a jump shooting team.

3. Rockets (13-4, Last Week No. 3). Chris Paul has only been back two games, but he's averaged 14 points and 8 assists, while shooting 6-of-11 from three in the two wins (against the Suns and injured Grizzlies). Houston is entering a soft part of the schedule, including having 11-of-14 at home, look for CP3 (and James Harden) to put up impressive numbers for a few weeks.
4. Spurs (11-6, LW 5). The 23-point comeback win against the Thunder shows the grit and resilience of a team still without Kyrie Irving (and who knows when he returns). Their five-man starting lineup — LaMarcus Aldridge, Pau Gasol, Kyle Anderson, Danny Green, and Patty Mills — outscores teams by 6.7 points per 100 minutes and is key to their success.

5. Raptors (11-5, LW 7). The Raptors have been flying under the radar to start the season, but their net rating is better than the Wizards' team everyone thought could be the team that challenges Cleveland/Boston at the end of the season. Toronto has adapted well to its new move-the-ball offense (most of the time), and is scoring at a more efficient clip than a season ago already.

6. Wizards (10-7, LW 8). The Wizards lost to the Raptors but beat the Bucks in the first two games of one of the toughest stretches of the schedule this season — 8-of-10 on the road, much of it against good teams (over .500). Remove garbage time from the stats and the Wizards are top 10 in both offensive and defensive rating (8th in both), often a sign of a potential contender (Warriors, Rockets the only other teams to do that so far).

7. Pistons (11-6, LW 4). They have lost three-of-four and were absolutely demolished at home by LeBron James and the Cavaliers this week. In the one win in the last week, they had to come from 11 down against the Timberwolves. Detroit's starting five — Reggie Jackson, Avery Bradley, Tobias Harris, Stanley Johnson, and Andre Drummond — is getting outscored by 12.3 points per 100 possessions, Stan Van Gundy can't stick with it much longer.

8. Timberwolves (10-7, LW 6). Quietly, the Timberwolves have finally started to play good defense — in their last five games they have allowed 101.6 points per 100, ninth best in the NBA for that stretch (they were 28th in the league overall a couple weeks back). Still, they have lost two in a row to beatable teams (Charlotte and Detroit) heading into a four-game homestand.

9. Cavaliers (10-7 LW 18). Winners of five in a row, and what matters most is in those five games their defense is 8.6 points per 100 better than their season average (and eighth in the league). LeBron James is putting up MVP numbers this season, 28.3 points, 8.5 assists, and 7.4 rebounds a game. All in his 15th season, about to turn 33 years old. Insane. Derrick Rose is out for more than a week still with his sprained ankle, and now Iman Shumpert is out with water on the knee, putting even more on LeBron's plate.

10. Trail Blazers (10-7, LW 14). Portland fans and players feel they should have done better, but their record to start the season isn't bad (it's about where I pictured them), especially in a West where a lot of potential playoff teams are stumbling and/or battling injury. However, the Blazers have had a heavy home schedule so far and Monday's win in Memphis was the first of five straight games on the road as they will be racking up the frequent flyer miles through the end of the year.

11. Nuggets (10-7, LW 10). Paul Millsap is out for a few months (surgery to repair a ligament in his wrist) and he has been key to Denver's improved defense. As a team they are 4.5 points per 100 possessions better when he plays, both Trey Lyles and Kenneth Faried need to help make that up. The Nuggets are 2-2 to start their stretch of 11-of-15 on the road, they have started to play better but the Millsap injury is a setback.

12. Knicks (9-7, LW 11). In his last five games, Kristaps Porzingis is shooting just 38.3 percent (although he still is hitting 44 percent of the five threes a game he puts up. It's just a little efficiency slump. Joakim Noah is eligible to return from his PED suspension, but has yet to suit up for the Knicks as Jeff Hornacek rightfully likes his big man rotation right now (just a reminder Noah is making $17.8 million this season and has two-years, $37.8 million left on the deal after this season… thanks again Phil).

13. 76ers (9-7, LW 12). When Joel Embiid and Ben Simmons are on the court together the Sixers outscore opponents by 12.6 points per 100 possessions, and defensively the team allows less than a point scored per possession. Enmbiid by himself is a force, with the Sixers 19.2 points per 100 better than when he sits. Brett Brown must think Embiid is all the way back because he's played him more than 30 minutes a game regularly recently. Also, #FreeJah

14. Pacers (10-8, LW 22). Indiana has won four games in a row, and 5-of-6 (the lone loss is Houston), knocking off some other potential East playoff teams in the process (Detroit, Miami, Orlando). They've been better on both ends during the streak, but it is the improved defense that has mattered more. That and Lance Stephenson going off for 13 in the fourth against Detroit. Pacers are in a home-heavy stretch and need to pad their record now.
15. Pelicans (9-8 LW 9). DeMarcus Cousins is having a monster year averaging 26.6 points, 12.9 rebounds and 5.5 assists per game, but when he got tossed for an elbow to Russell Westbrook's head (whether Russ sold that or not), it was Anthony Davis who took on the scoring load with 36 and got the win. The Pelicans needed that W, had lost their previous two and have a rough stretch ahead — 4-of-6 on the road with the Spurs, Warriors, Timberwolves, and Trail Blazers in the mix.

16. Bucks (8-8 LW 16). Malcolm Brogdon has struggled adjusting to his bench role, shooting 34.1% (down from 46%) with his assists dropping almost in half in his last five games. After winning four in a row with the arrival of Eric Bledsoe, thanks in large part to an improved defense, they have slipped back and dropped two straight — and as of Saturday the Bucks head out for 5-of-6 on the road.

17. Hornets (7-9, LW 20). They stopped an ugly six-game losing streak with wins at home over the stumbling clippers, then with Dwight Howard going off for 25 points and 20 rebounds against Karl-Anthony Towns and the Timberwolves. Maybe the Hornets can find some consistency now that their healthy, but the next four games are no help — Wizards, Cavaliers, Spurs and Raptors.

18. Heat (7-9, LW 17). Miami is being held back by an offense that doesn't move the ball (25th in percentage of buckets with an assist), 29th in turnover percentage, and 27th in the league in free throw rate. We're not going to run the video of Dion Waiters going 0-of-10 from the floor against the Pacers, but it wasn't pretty.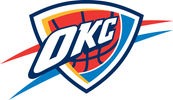 19. Thunder (7-9 LW 19).. The fourth quarter woes for this team are real — in six of their nine, losses, the Thunder have blown a double-digit lead in the game, the latest being a 19-point lead to the Pelicans (without DeMarcus Cousins). The Thunder's fourth quarter defense is 10.6 points per 100 possessions worse than the rest of the game (when it is top five in the league). Big showdown with Kevin Durant and the Warriors Wednesday night.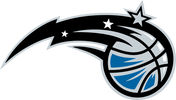 20. Magic (8-9, LW 13). The wheels have come off after a strong start in Orlando — they have dropped five games in a row, with a bottom four offense and defense in that stretch. And that is with point guards Elfrid Payton and D.J. Augustin now healthy. It doesn't get easier now with four straight and 6-of-8 on the road against some quality teams (Celtics, 76ers, Pacers, Thunder, Warriors).

21. Grizzlies (7-9, LW 15). Memphis has lost five in a row, the last three without Mike Conley who will remain out for a couple more weeks to rest his Achilles. It doesn't get any easier, because in a week the Grizzlies start a brutal stretch of the schedule with a home-and-home against the Spurs — Memphis has to find a way to keep its head above water in this stretch to keep the playoffs within sight.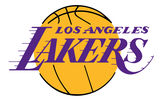 22. Lakers (8-10 LW 21). If the playoffs started today (Wednesday, Nov. 22), the Lakers would be the eighth seed in the West. While the NBA world watches Lonzo Ball's jumpers go astray (and that is an issue), the Lakers have the No. 4 defense in the NBA, which considering they were dead last a year ago is a big step. That keeps them in games, then they get enough offense in flurries to pull out wins. The defense will likely regress some, but the offense should improve as the season wears on, and the Lakers staying within striking distance (or in) the playoffs is not so far-fetched right now.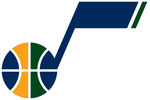 23. Jazz (7-11, LW 24). Utah has gone 2-4 since Rudy Gobert went down. With their offense floundering and already 24th in the league, Utah has turned over more playmaking duties to rookie Donovan Mitchell — he started the last seven games and he's done fairly well, for a rookie. He has averaged 13.5 points, 6.5 rebounds, and 5.5 assists, and in the last six games the Jazz have a top-10 NBA offense. However, without Gobert as an anchor in the middle the Utah defense has fallen off to bottom 10 in the league, and the offense may not be able to cover that up for long.

24. Suns (7-11, LW 26). Giving up 90 points in a half to the Rockets on national television was ugly, but there are some good things happening in the desert. The ball is moving better on offense and their assists are up, for example, and that has helped Dragan Bender and Troy Daniels to shoot better. Josh Jackson's offense still has a long way to go, however. Starting Sunday, Phoenix heads out on a tough six-game road trip through the Midwest and East that includes the Celtics, 76ers, and Raptors.

25. Nets (6-10, LW 25). No D'Angelo Russell for at least a month after he had his knee scoped, which is a tough break for a guy playing to impress his bosses and get a new contract. With him and Jeremy Lin out injured, point guard duties have fallen to Spencer Dinwiddie, who has done well and led scrappy performances against the Celtics and Warriors recently (both still losses, of course). Allen Crabbe is finding a groove.

26. Hawks (3-14, LW 29). They have been playing better than their record suggests of late, it just hasn't translated into wins. The brightest spot for the team this season is just how well rookie John Collins has played, averaging 11.6 points on 56.9 percent shooting, with 7.4 rebounds a game. The Hawks are 1-2 at the start of a home-heavy stretch of the schedule (5-of-6).

27. Clippers (5-11 LW 23). The Clippers went into this season with a re-signed Blake Griffin and looking to stay in the playoff mix in the West, then build from there. However, after dropping 9 in a row — in the last 10 games Griffin is shooting just 38.2% — the question becomes at what point do they consider other options? Specifically, looking at trade options for DeAndre Jordan — in the last year of his contract — for players/picks to help a rebuild. The Clippers will deny this, however, if they continue to lose, it's a question that will come up around the trade deadline. The other question is how hot Doc Rivers' seat is getting.

28. Mavericks (3-15 LW 30). They have lost 5-of-6, but have shown some spark by beating the Bucks and pushing the Celtics to overtime in their last two games (this deep in the rankings that's enough to move a team up). One thing not moving up in Dallas is Nerlens Noel on the depth chart — undrafted rookie Maxi Kleber is starting a little and is ahead of Noel now.

29. Kings (4-13, LW 27). This ranking may be too high for the Kings. Seriously. They have the worst net rating in the NBA and just got blown out by 46 points by the Hawks (another of the NBA's worst). One thing to look forward to: Wednesday night Lonzo Ball and De'Aaron Fox will go head-to-head against each other for the first time since Kentucky's Fox owned UCLA's Ball in the Sweet 16 of the NCAA tournament last year.

30. Bulls (3-12 LW 28). With rookie Lauri Markannen leading the way, the Bulls are taking 9.4 more threes per game this season than they did last season. They are hitting 33.5 percent of them, which is about the same as last year, but it has opened up the offense. The Bulls have started 0-2 on a four-game road trip.