The top four in our power rankings did not change this week and the teams just kept on winning — including 13 in a row for Boston, but that will be tested Thursday night when they face the Warriors. The Wizards were the big climbers this week, jumping from 16 to 8 (although I may have had them a little low the week before).

1. Celtics (13-2, Last Week No. 1). Brad Stevens is getting a lot of praise from front offices around the league because his Celtics team loses Al Horford for a couple of games, Kyrie Irving gets his face busted by Aron Baynes, and they keep on finding ways to win. Boston keeps on doing it with defense, which remains the best in the NBA. The Celtics have passed every test so far, but the Thursday one against the Warriors is the biggest yet in a young season.

2. Warriors (11-3 LW 2). They have won seven in a row and all by double digits, and during that stretch they have the best offense and second best defense in the NBA (it was the D that got off to the slow start). Here's the scary thing, so far the Warriors have played the second toughest schedule in the NBA, and that doesn't change Thursday with the Celtics on the docket.

3. Rockets (11-4, Last Week No. 3). The top two players in three-point attempts this season so far are James Harden and Eric Gordon (Stephan Curry is third). Harden has made at least five threes in six straight NBA games, which is a record. Chris Paul should return in the next week or two, but Mike D'Antoni has to find a way to keep using the Rockets' starting five — Harden, Gordon, Trevor Ariza, Ryan Anderson, Clint Capela — which is outscoring opponents by 25.7 points per 100.

4. Pistons (10-3, LW 4). Tobias Harris is having the best start to his career and it all starts at the arc — he has nearly doubled the number of threes he's taking (3.8 per game last season, 6.4 per game, and it's hitting 50.6 percent this season. Also, Andre Drummond has grabbed at least a dozen rebounds in every Piston's game this season, confirming he is the best rebounder in the NBA.
5. Spurs (9-5, LW 7). San Antonio went 4-2 on a recent homestand (the Warriors and Bucks were the losses), which has helped them hold on to a playoff slot while we wait for the return of Kawhi Leonard (still no timetable, but "sooner rather than later" is the new word). After a rough start to the season with more isolation than they wanted, on the homestand the Spurs got the ball moving again, averaging 313.8 passes per game (same as the Warriors in that stretch). That has sparked their offense. Even without Leonard the Spurs are fifth in defense.

6. Timberwolves (8-5, LW 5). On the surface they look like they are off to a good start to the season — winning record, great young talent — but if their 26th in the NBA defense, which is 29th if you remove garbage time (as the site Cleaning the Glass does) things will go south. The most concerning thing: Minny's defense is 10.9 points per 100 possessions worse when Karl-Anthony Towns is on the court. He is still struggling on that end. Andrew Wiggins takes a lot of heat for his D from Timberwolves fans, but the team defense is 5 points per 100 better when he is on the court.

7. Raptors (8-5, LW 9). They are moving the ball more and isolating less, but they are still a team that scores on the drive — they average 28.2 points per game on drives, the most in the NBA. The Raptors' five losses are the Warriors, Spurs, underrated Nuggets, Wizards, and Celtics — they had beaten the team they were supposed to but needed a marquee win, and they got it putting up 129 on the Rockets Tuesday night. OG Anunoby has been a find.

8. Wizards (8-5, LW 16). The Wizards move up this week because they feasted on a soft part of their schedule, winning 3-of-4 on a homestand. It's a good sign that they are at least taking lesser teams seriously. Now the schedule gets harder: 11-of-14 on the road with a lot of playoff teams in the mix is up next, starting with a home-and-home vs. the Heat.
9. Pelicans (8-6 LW 13). The DeMarcus Cousins/Anthony Davis pairing continues to thrive — they are both averaging more than 26 points and 11 rebounds per game (which is a historic pace for teammates, if they can sustain it). Rajon Rondo returned to the lineup in limited minutes on Monday, as he works his way back into shape Alvin Gentry needs to find some perimeter rotations that can help out that strong front line. Darius Miller has earned some extra run with his performances.

10. Nuggets (8-6, LW 14). Nikola Jokic is having a fast start to the season and the reason is he is trusting his three-ball. Jokic is nearly doubling the number of threes he took per game last season (1.9 up to 3.6) but the key is he is hitting 41.2 percent this season (up from 32.4 percent last season). Denver moved up the rankings going 5-1 on a homestand, but Monday's loss at Portland is the first of 11-of-15 on the road.

11. Knicks (7-6, LW 8). The Knicks thought they had a signature win Monday night against Cleveland, only to blow a 23-point lead and take a punch to the gut. I know that coach Jeff Hornacek likes his center rotation of Enes Kanter and Kyle O'Quinn, but he played Kristaps Porzingis there at the end of the Orlando game, I'd like to see more of that.

12. 76ers (7-6, LW 11). The big news for the Sixers this week is Robert Covington can sign a new contract extension, and expect the Sixers to make him a happy man with a healthy payday in the next few days. The Sixers are 2-2 on a five-game road trip that ends in Los Angeles Wednesday (one loss was an ugly one to the Kings), then the Sixers are home for six straight.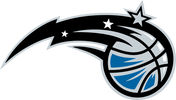 13. Magic (8-6, LW 10). It's still a little strange to type this, but Aaron Gordon continues to kill it from three, shooting 53.7 percent this season, best in the NBA. The Magic are improved on both ends of the court this season, but are 1-2 on their current road trip, with 5-of-7 on the road still to go.

14. Trail Blazers (7-6 LW 12). Portland has the third best defense in the NBA this season, and with that should have a better record than they do so far (they have the point differential of a 9-4 team). What's holding them back is a middle of the pack offense, and the reason is they get the fewest points out of transition in the league. The Blazers need to play a little faster and get some easy baskets.

15. Grizzlies (7-6, LW 6). I like the move to start Dillon Brooks over Andrew Harrison, but it does not change the momentum of a team that has lost 5-of-7, with Mike Conley and Marc Gasol struggling with their shot. The most impressive thing about Memphis this season has been the strong play of its bench, led by Tyreke Evans.

16. Bucks (7-6 LW 23). Winners of three in a row since Eric Bledsoe arrived, although none of those wins was particularly pretty. What he has brought is a willingness to push the pace more — a team with the Greek Freak and a defense designed to create turnovers shouldn't be 26th in the league in pace. On Saturday the Bucks head out for 5-of-6 on the road.

17. Heat (6-7, LW 24). The Heat had a solid 3-3 road trip, one where they played good defense, allowing less than a point per possession during the trip. Problem is they also scored less than a point per possession. Still, that road trip felt closer to the Heat team from the second half of last season than we have seen yet this season.

18. Cavaliers (7-7 LW 20). Kevin Love playing the five has been an experiment that has not always looked good, but Love has finished better at the rim — 70.8 in the restricted area this season — than at any point in his career. LeBron James has played more regular season games now than Michael Jordan, is in his 15th NBA season, yet leads the NBA in 38.1 minutes played per game. He's been phenomenal in those minutes – because the Cavs need him to be — but that's a heavy load.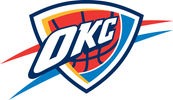 19. Thunder (6-7 LW 21).. The Thunder have a couple wins in a row, which happened for two reasons. First, because Paul George went off for 42 and 37 in those games to carry a struggling offense. The other reason for the wins is the Thunder played the Clippers (six game losing streak and then a Dallas team that is last in the Western Conference. Maybe the Thunder needed a couple easy wins as slumpbusters, just any wins to turn the team around, and with Chicago up next the streak could well reach three wins.

20. Hornets (5-7, LW 15). They have played the toughest schedule in the NBA so far this season. The Hornets start fast, outscoring teams by 6.9 points per 100 in the first quarter, but they get outscored by 6.3 per 100 in the fourth, which has them blowing leads and losing ugly (like leading by 12 in the forth to Boston and losing).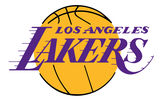 21. Lakers (6-8 LW 18). What's impressive is the Lakers have the fourth best defense in the NBA this season, which is shocking after years of horrid defense from the team. They are defending well in the half court, with Brook Lopez playing a key role in the paint, but they struggle defending in transition (20th in NBA according to Cleaning the Glass). The offense, like Lonzo Ball's shot, needs a lot of work.

22. Pacers (6-8, LW 19). Myles Turner returned to the lineup, and since then the Pacers are 1-6 with the fifth worst defense in the NBA. Turner hasn't seemed himself since returning from injury, but the Pacers are doing a poor job of getting him the ball in the spots he wants. It's hard to find positives, outside of Victor Oladipo's in-game 360 dunk.

23. Clippers (5-8 LW 17). Losers of six in a row and 7-of-8, and the key reason is their defense has fallen apart. The Clippers are allowing 113.8 points per 100 in their last six games, worst in the NBA. Injuries — games lost for Danilo Gallinari, Milos Teodosic, and Patrick Beverley — has exacerbated the problems for this team.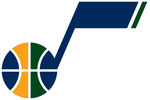 24. Jazz (6-8, LW 22). Rudy Gobert is out for at least a month after Dion Waiters crashed into his knee, and the Jazz could be in real trouble — in their second game without him the Timberwolves pounded Utah inside. It doesn't get easier, Utah's schedule for the next month is brutal. The Jazz need to find a way to get wins and not slide out of the playoff picture in the crowded West while Gobert is out.

25. Nets (5-9, LW 25). After the past few seasons it's strange to type this, but the Nets are fun to watch. This is a scrappy, if not good, team. The Nets suffered a blow when D'Angelo Russell tweaked his knee, he is now out for a while and that means more Spencer Dinwiddie at the point, and Caris LeVert doing some playmaking as well.

26. Suns (5-10, LW 26). That bump the Suns got after firing Earl Watson and replacing him with Jay Triano — winning 4-of-5 — is over, Phoenix has dropped 6-of-7 since. In those seven games the Suns have a bottom 10 offense and defense, and have been outscored by 10 points per 100 possessions. Devin Booker puts up numbers, but Phoenix desperately needs a playmaker to put next to him.

27. Kings (3-10, LW 28). While George Hill had a good game against the Wizards Monday, for much of this season he has struggled and rookie De'Aaron Fox has been as good or better. Fox shows real promise. A young guns lineup for the Kings — Fox, Buddy Held, Justin Jackson, Skal Labissiere, and Willie Cauley-Stein — has only played 21 minutes together this season, and it hasn't been great (-9.8 per 100) but I would like to see more of it. This is a developmental year in Sacramento.

28. Bulls (2-9 LW 27). Since returning from suspension, Bobby Portis is averaging 19.3 points and 10 rebounds a game. It's going to be awkward when Nicola Mirotic eventually returns to practices and the lineup, but with Portis playing this well he is going to get a lot of run. The Bulls have lost 6-of-7 and have 5 of their next six on the road.

29. Hawks (2-12, LW 29). Ersan Ilyasova is back healthy and will come off the bench for Atlanta on Wednesday against the Kings. The Hawks have gotten help from some unexpected places, for example Luke Babbitt is shooting the ball well and that is opening things up for Dennis Schroder. Also, rookie John Collins is averaging 10.4 points per game shooting 50.4 percent, is grabbing 7.2 rebounds a night, and has a PER of 18.9 that is the best on the team among regular rotation players.

30. Mavericks (2-13 LW 30). With his second made basket Friday against Minnesota, Dirk Nowitzki will pass Hakeem Olajuwon for eighth place on the NBA's all-time made baskets list. Nowitzki passed Olajuwon in points three seasons ago to become the all-time leading scorer among international players. Nowitzki said he will let his body — and not the Mavs record — determine if he will come back for one more season after this one.