While the Nuggets' offense hasn't been as overwhelming this season as it was the second half of the last one (that may have set the bar too high), it's not Nikola Jokic's fault. He has been flat-out balling.
Just ask the Brooklyn Nets, who watched him drop a career-high 41 on them Tuesday, on 16-of-25 shooting and going 4-of-9 from three, while Denver fans chanted "M-V-P.". He was hitting from everywhere, this is the shot chart of a man having a good night.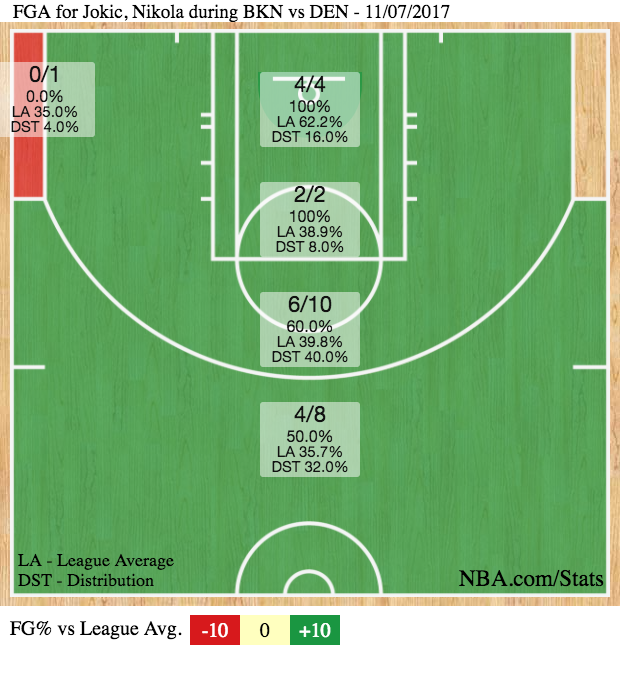 The Nuggets beat the Nets 112-104 to improve to 6-5 on the young season.