A few weeks into the season and we're starting to see which hot starts are for real — Boston, Detroit — and which teams are coming back to earth (Orlando). The top three on this list have started to separate themselves from the pack… for now, it's a long season.

1. Celtics (9-2, Last Week No. 1). When Gordon Hayward went down, one of the expected drop offs was that Jaylen Brown and Jayson Tatum were young players about to be thrust into much larger roles, and how were they going to handle it? Turns out, just fine. For example, the pair has shot 35-of-71 (49.3%) during team's a nine-game win streak, plus they are part of a very switchable perimeter defense. They have been fantastic

2. Warriors (8-3 LW 3). Their offense hasn't just been good, it's been all-time good to start the season. The Warriors are averaging 116.4 points per 100 possessions, that is 7.5 more than the second-place Cavaliers and 1.8 per 100 better than the 1986-87 LA Lakers, who have the best mark of all time. As they were last season, the Warriors have been a dominant third quarter team to start this season.

3. Rockets (8-3, Last Week No. 4). The Rockets have started to pick up their pace again, and with that their offense has returned to being a force — then James Harden exploded, dropping 56 points on a very good Utah defense. Tough week with the Cavaliers, Grizzlies, Pacers, and Raptors ahead, but if Harden does this again the Rockets will be just fine.

4. Pistons (7-3, LW 10). Detroit is off to its fastest start in nine years, and one key reason is the play of Anthony Tolliver off the bench, particularly defensively. While a lot of attention has gone to Andre Drummond shooting 75% from the free throw line (with good reason), he also has improved true shooting percentage (59%), assist rate (doubled it to 12.2%), and his rebound rate (which was already the best in the league and is now at 25.8%). Drummond has been a beast.

5. Timberwolves (7-3, LW 14). Winners of five in a row, and it's not a coincidence it started with the return of Jimmy Butler to the lineup — they are 8.4 points per 100 possessions better when Butler is on the court. As Zach Lowe noted on Twitter, it's not because he is dominating the ball, he has the fifth highest usage rate on the team, it's because of his defense, and he is being efficient on offense.

6. Grizzlies (7-4, LW 2). The Grizzlies are 2-1 so far into a five-game road trip, splitting a pair in Los Angeles then winning in Portland. Tyreke Evans is impressing off the bench, averaging 17.5 points per game and shooting 43.1 percent from three. Watching him live this week he is moving well — which is amazing considering the knee injury he is coming off of — and hitting shots his coach wishes he wouldn't take. So, vintage Evans.
7. Spurs (6-4, LW 11). The Spurs offense has not been consistent without Kawhi Leonard, as one would expect. San Antonio is 19th in the NBA in offensive rating, and they no longer shoot threes the same way (22.6 attempts per game, 29th in the league). What is surprising is their usually stout defense (even without Leonard) has fallen to 11th in the league. San Antonio's ability to execute and not beat themselves works against the Hornets and Suns, but not against the Celtics and Warriors, where they lost.

8. Knicks (6-4, LW 20). While all the attention is focused on Kristaps Porzingis (he did have a monster week), the Knicks are 6-1 since steady veteran Jarrett Jack was made the starting point guard. He keeps the offense moving and puts the ball in the right place. Porzingis — who gets compared to Dirk Nowitzki all the time but reminds me more of a better Andrei Kirilenko — dropped 40 on a Pacers defense Sunday.

9. Raptors (6-4, LW 9). DeMar DeRozan is still a guy who gets his buckets in the midrange, but one thing is different this season — he is attacking earlier in the shot clock, rather than letting the defense set. It's worked, his true shooting percentage is up to a career high 57.1% this season. After a respectable 3-3 road trip through the West, the Raptors came home and got beat by the Wizards without John Wall, a tough loss in this East.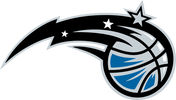 10. Magic (6-4, LW 7). Injuries to their top two point guards — Elfrid Payton and D.J. Augustin — set this team back against Chicago and Boston, and it continued a slide for an offense that was hot early (No. 2 in the NBA) but has since regressed to the middle of the pack. Payton should return Wednesday against the Knicks. Aaron Gordon has shown no signs of slowing down his hot shooting.

11. 76ers (6-4, LW 21). What team leads the NBA in passes made per game? You guessed it, the Sixers. Rookie point guard/power forward Ben Simmons is averaging the most passes made per game of any player in the league. Those are good signs for the future and speaks to a selfless team. Tuesday night in Utah (a Philly win) started a five-game road trip that includes facing the Warriors and both Los Angeles teams.

12. Trail Blazers (6-5 LW 13). Damian Lillard remains one of the most clutch players in the NBA. Look at it this way: Lillard shoots 42.3% in the first quarter, 32.4% in the second, 37.9% in the third, then suddenly 54.3% overall and 43.8% from four in the fourth. He was getting to the line late against the Thunder, then against the Lakers he did this.
13. Pelicans (6-5 LW 19). This needs to be pointed out: DeMarcus Cousins is putting in real effort on defense and doing well. It's small sample size theater, but the Pelicans' defense is 7.1 points per 100 possessions better when Cousins is playing this season (granted, being paired with Davis for a chunk of that time helps). The Pelicans are feasting on weaker teams this season, but that's a start.

14. Nuggets (6-5, LW 22). Last season after the All-Star break — when the Nugget offense was the best in the NBA — they were taking 70 percent of their shots either at the rim or from three. This season that has fallen to 58.2 percent and that is part of the reason their offense is off 5 points per 100. The Nuggets are 3-1 in their current six game homestand after a win over the Nets (tougher matches with the Thunder and Magic are ahead).

15. Hornets (5-5, LW 16). Kemba Walker is once again brilliant and once again overlooked. This season he has averaged 21.8 points per game and is hitting a solid 37.1 percent from three. More importantly, the Hornets are 30.3 points per 100 possessions better when he's on the court.The Hornets started a four-game road trip 0-3 with Boston still remaining.

16. Wizards (5-5, LW 8). The Wizards have a soft schedule for the next week plus, giving them a chance to bank some wins, but the problem is this team does not bring its focus against weaker teams. As evidence, look at the home loss to Dallas on Tuesday night. The Wizards want to be contenders but championship level teams bring it nightly. John Wall missed a couple games with a shoulder injury but returned Tuesday.

17. Clippers (5-5 LW 5). The Clippers just stumbled through a 1-4 homestand where you understand the loss to the Warriors but the other ones hurt, and it's due to their defense completely falling apart (second worst in the NBA over the past six games). Tuesday's loss to San Antonio started eight of nine on the road and that includes facing the Thunder and Cavaliers, it's a tough stretch for a slumping L.A. that could see them tumble down these rankings and the standings.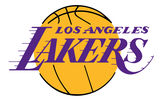 18. Lakers (5-5 LW 23). Brook Lopez has been a fantastic big for what the Lakers want to do — he is their best three point shooter, a good passer, and can get buckets down low (they go to him in the post on mismatches after a switch). The Lakers start a four-game road trip in Boston on Wednesday, where Lonzo Ball matches up with Kyrie Irving.

19. Pacers (5-6, LW 18). Myles Turner is back, which has bumped Domantas Sabonis to the second unit — and that could be a good thing. Sabonis has been fantastic as the guy the offense ran through with the starters, if he can boost the bench it's a big help in Indy. The loss to the Suns stings, but serves as a reminder that teams struggling on defense — the Pacers are 24th in the league this season — are more likely to have ugly losses. Indy needs to improve on that end of the court.

20. Cavaliers (5-6 LW 17). Four of the five Cleveland wins have come against the Bucks, Wizards, and Celtics — the Cavaliers show up and care against teams seen as a perceived threat. They don't other nights. LeBron played the best game of the season last Friday night against Washington, scoring 57 points and single-handedly ending the Cavs four-game losing streak. To do that in his 15th NBA season is insane. But it just put a Band-Aid over the Cavaliers woes, and their worst in the league defense. The Cavs biggest defensive problem is not chasing teams off the arc and not contesting out there — teams are shooing 41.9 percent from three against them.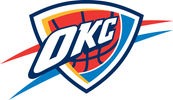 21. Thunder (4-6 LW 6).. Their defense is second best in the NBA, but the offense remains people taking turns going in isolation, not playing like a team. They have thrown the fewest passes of any team in the league. Carmelo Anthony is taking one more three and seeing one or two fewer possessions a game in OKC, but aside that his numbers are almost identical to his last season in New York. Things are not changing for him. Anthony needs 12 points to pass Hall of Famer and former teammate Allen Iverson for 24th on the all-time scoring list.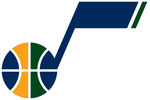 22. Jazz (5-6, LW 15). Utah's offense is 8.5 points per 100 possessions better when Rudy Gobert is sitting? There's no one simple answer as to why, but with Ricky Rubio at the point the pick-and-roll with Gobert has no threat of someone taking an outside shot, so the spacing becomes all muddled. Rubio is being more aggressive shooting the ball this season, especially from three, but his hitting just 29.8 percent of them.

23. Bucks (4-6 LW 12). After dropping three straight and feeling like this might be another season they take a step back, the Bucks made the big move and traded for Eric Bledsoe. That will help the rotations: Bledsoe will start, pushing Malcolm Brogdon to the second unit, and Matthew Dellavedova out of the rotation (a good thing, he's been awful). Ideally Tony Snell gets fewer shots. On paper this is a smart gamble, now we will see if it pays off.

24. Heat (4-6, LW 24). Hassan Whiteside returned last Wednesday and they needed him — he helped get the win over the Bulls then had 21 and 17 against the Clippers. The Heat just need consistency out of him now. Miami has started 1-2 on a six game road trip, and they have eight road games and three home games the rest of this month.

25. Nets (4-7, LW 26). The Nets are averaging 109.2 possessions per game (via NBA.com), 3.5 possessions faster than the second place Suns, but combine pace and a bad defense and you have five guys having dropped at least 30 points on the Nets this season. Brooklyn has dropped five of its last six, and suddenly all that talk about the pick the Cavaliers got not being all that good has been silenced.

26. Suns (4-7, LW 25). After the Suns sent Eric Bledsoe home, they gave up all their leverage, so the first-round pick they just got back for him — despite all the odd protections — is about as good as they were going to do. The question now is can the Suns flip Greg Monroe for more assets from another trade? Probably, but they are not going to get much in return as every team knows they want to dump him.

27. Bulls (2-7 LW 30). Bobby Portis is back in the rotation and didn't look bad in his first game against the Raptors. Lauri Markkanen remains impressive, and is second in the NBA among rookies in both points per game and rebounds (trailing Ben Simmons in both categories). With Robin Lopez as an anchor, the defense for the Bulls' starting five is pretty good, but get into the bench and things get ugly fast.

28. Kings (2-8, LW 27). They still have the worst net rating in the NBA — -11.5 per 100 possessions — but the win over the Thunder Tuesday night keeps them out of the bottom of these rankings. It's an odd mix with coach Dave Joerger trying to get minutes for George Hill (when healthy, he's not right now), Zach Randolph, Garrett Temple and Vince Carter, and with them win games, then also be sure their young players get run to develop.

29. Hawks (2-9, LW 29). Their ailing offense looked good against the Cavaliers, which speaks more to Cleveland than Atlanta. Dennis Schroder is averaging 22.6 points and 6.6 assists per game, both career highs, and he's been efficient if not consistent this season.

30. Mavericks (2-10 LW 28). It's been a rough start to the season (save for a nice win against Memphis last week), with Dallas having the third worst defense and seventh worst offense in the NBA this season. While seven of their remaining 10 games this month are at home, it's a brutal schedule with the Thunder and Spurs twice each, the Cavaliers, Timberwolves and Celtics also in the mix.