Bradley Beal thinks the Wizards are the best team in the East.
LeBron James reminded Beal and all of Washington Friday night that the East goes through him until further notice.
LeBron drained threes, bullied John Wall in the post, and did whatever he pleased on his way to 57 points on 34 shots, adding 11 rebounds and seven assists. This is the shot chart of a man having a very good night.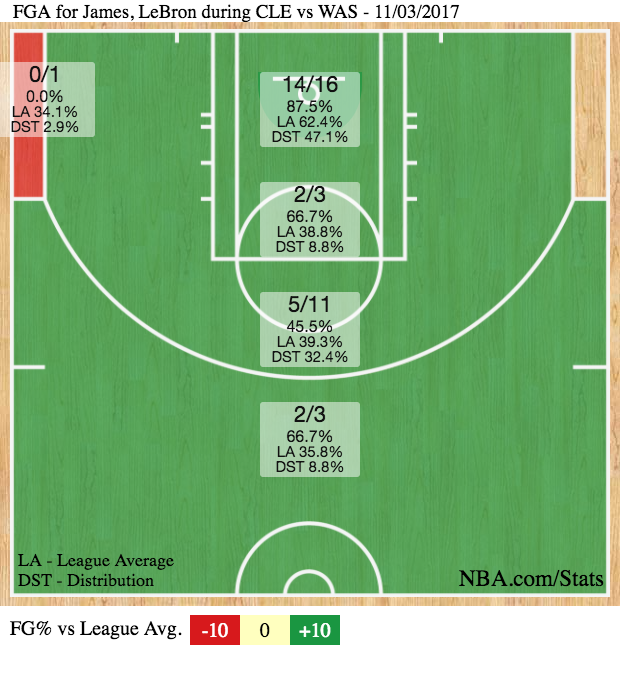 This was also the night where LeBron became the youngest player to 29,000 points in NBA history.
This game in no way answered some of the effort questions, defense questions, or really any of the big picture questions we have about the Cavaliers this season. It was simply a reminder that LeBron is the best player walking the face of the earth, and when he wants to take over a game nobody is going to stop him.