Welcome to a new weekly feature at NBC, the PBT Extra Player of the Week.
The inaugural winner has to be Giannis Antetokounmpo.
The Bucks point forward is averaging 36.8 points per game on 65.9 percent shooting, plus pulling down 10.3 boards per game. He's doing it all while attacking and getting into the paint, just look at this shot chart.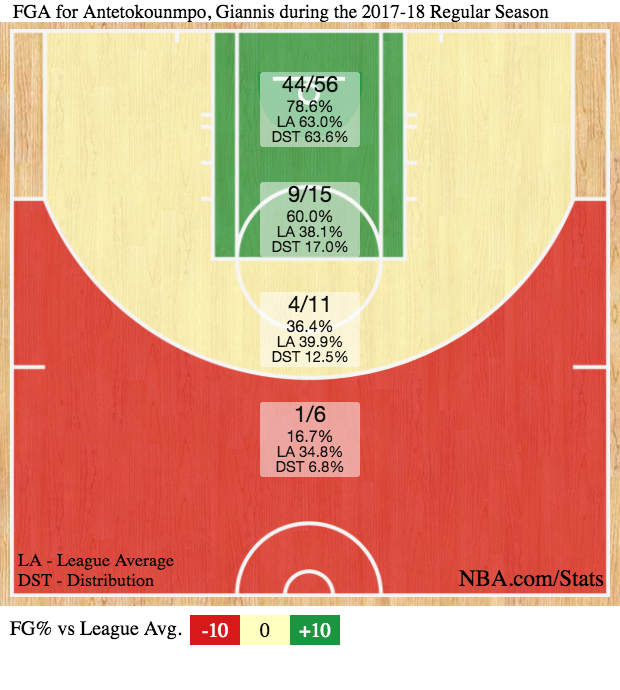 You are seeing that right, 71 shots in the paint and 17 outside of it. Every scouting reports says "make Antetokounmpo a jump shooter" but that is far easier said than done. (His jumper is improving, even if he doesn't fully trust it yet.)
I've got a feeling this will not be the last time we see Antetokounmpo as our player of the week.