The first weeks of the NBA season saw elite teams have rough weeks, some questionable teams have great weeks, and a lot of volatility in the Power Rankings. There was a lot of movement and plenty of surprises. And that starts with a new team at the top.
1. Spurs (3-0 Last Week No. 5). The reports of the Spurs demise have been greatly exaggerated. LaMarcus Aldridge has impressed as the team leader with Kawhi Leonard still out, averaging 24.3 points and 9.3 rebounds per game. Gregg Popovich needs just three victories to pass rival Phil Jackson (1,155) for sixth place on the all time coaching win list (he's just 24 wins from passing George Karl for fifth).

2. Grizzlies (3-0 LW 14). Maybe the most surprising start to the season is in Memphis — many people mistakenly wrote them off (Tony Allen and Zach Randolph were replaceable) but beating the Warriors and the Rockets in the first week? Didn't see that coming. Memphis has gotten these wins with impressive defense, particularly making it difficult on opposing shooters.

3. Rockets (2-1, Last Week No. 2). No Chris Paul for a few weeks, but that is not the most concerning thing. First, through three games the Rockets are 18th in the NBA in pace, which Mike D'Antoni can't like. Second, they are shooting 27.5 percent from three this young season and have missed more threes than 27 NBA teams have even taken. They have won, but not been who we expected yet. On the bright side, the Rockets defense looks better. 

4. Clippers (3-0 LW 12). Blake Griffin has been stretching his range for years, and now he has pushed it past the three-point line, hitting 44.4 percent from beyond the arc so far this young season. Griffin is averaging 26.7 ppg, 9.7 rpg, and 4.3 apg so far this season. The Clips started out with an impressive 2-0 record, but we started to buy in more when Los Angeles controlled the second half against Utah Tuesday night. The Trail Blazers and Warriors will provide even better tests in the coming week.

5. Warriors (2-2 LW 1). They fall from the top spot, and yes their defense has been shaky (they look like a disinterested team just back from China). But is anyone really worried? They shouldn't be (it's only four games in and they have the fourth best net rating in the league). Golden State isn't worried. The Warriors host the Wizards Friday night, a battle of two of the NBA's top backcourts.

6. Wizards (3-0 LW 7). They have started fast at 3-0, but their net rating suggests that's a bit of luck, with the offense being okay and the defense below average overall. New season but last year's problem has returned: the bench. The Wizards starting five is outscoring teams by 20.4 points per 100 possessions (and playing 23 minutes together a night, but the two most used bench units are worse than -24 per 100. Injuries are a part of that, they need Markieff Morris back.

7. Cavaliers (3-1 LW 4). Another season, another year of the Cavaliers struggling with pick-and-roll defense. They have handled the ball handler fairly well when he shoots, but if the ball moves to the roll man or a spot up guy the rotations are late and good shots are found. That — and the lack of three-point attempts — are good reasons that J.R. Smith is back in the starting lineup and Dwyane Wade is coming off the bench (even if Smith struggled in his first game back as a starter).

8. Trail Blazers (3-1 LW 13). They had a strong start to the season but this is where context matters — they blew out a very bad Suns team, then got the Pacers without Myles Turner. The Blazers offense has been a force early, but that is to be expected, the question is can they keep up the strong defensive play as the schedule gets tougher (Clippers, Raptors ahead in the next week)?

9. Bucks (3-1 LW 10). Giannis Antetokounmpo had the best opening night a Buck has had since Kareem Abdul-Jabbar in 1972, — 37 points, 13 boards — and carried that over to average 38.3 points per game through the Bucks first four. Amazingly, he has taken 71 shots in the paint (56 at the rim) but just 17 outside the paint (he's 5-of-17, 1-of-6 from three). Thursday the Bucks host the Celtics in the MECCA, their old building, part of a 50th anniversary throwback season.

10. Raptors (2-1, LW 8). Biggest plus for Toronto is that after a summer where they lost a lot of their depth, their bench has still been one of the best in the league to start the season. Dwane Casey is doing that with an almost hockey-change lineup of five guys (not mixing in starters) led by C.J. Miles. Rough road trip for Toronto, they fell to the Spurs Monday and have the Warriors, Clippers, Blazers, Nuggets, and Jazz to come.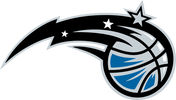 11. Magic (3-1 LW 24). They have beat Cleveland and lost to Brooklyn — this is a very inconsistent team (they did get revenge on the Nets Tuesday night). Elfrid Payton is still out at the point, but Aaron Gordon returned on Tuesday night and dropped 41 — he has looked much better at the four this season. The Magic have been the second best three point shooting team in the NBA so far, but they are middle of the pack (13th) in attempts.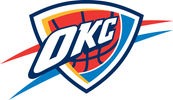 12. Thunder (1-2 LW 3).. Despite all the potential, the Thunder offense is off to a shaky start (21st in the NBA in points per possession so far). They have been trying to share the rock, but when the game got tight late against the Timberwolves it was all Russell Westbrook (and the offense looked bater). The defense is Top 10 as expected, mostly by forcing turnovers and not fouling. Steven Adams has been playing well.

13. Timberwolves (2-2, LW 9). Minnesota got quality wins in the final minute against the Jazz and Thunder — the way they struggled in close games last year (10-24 in games within three points in the final three minutes) this is a great sign. Then they look like a young team getting blown out by the Pacers at home. Andrew Wiggins leads the T-Wolves scoring 20.3 a game and he's doing it from three — he's takin more than twice as many as a year ago and is hitting 36.4 percent of them.

14. Celtics (2-2 LW 6). The Gordon Hayward injury — he is likely gone for the season, I know he could be back but they will be cautious with him — is a tremendous blow on both ends of the court. Boston lost its secondary playmaker and one of its best wing defenders. In the wake of that Brad Stevens is experimenting with a lot of different lineups to see what works and what doesn't, which is the smart thing to do but it will take time.

15. Heat (2-1, LW 15). Hassan Whiteside had a monster opening night, putting up 22 points and grabbing 26 rebounds, but he has been out with a knee bone bruise (he will be out Wednesday). They will miss him. Miami has started a six-game homestand 2-0, but it gets tougher with the Spurs, Celtics, and Timberwolves up next.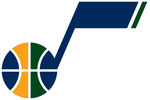 16. Jazz (2-2, LW 16). We knew the defense, anchored by Rudy Gobert, would be very good, but the big early-season surprise is the offense has been pretty good (even with Rodney Hood being injured for part of the week). The ball movement with Ricky Rubio and Joe Ingles on the floor has impressed, and the Jazz have been a top-10 shooting team in the NBA this young season (based on eFG%). That's led by Ingles and his ridiculous 84.6 true shooting percentage so far (that will not last).

17. Nuggets (1-2 LW 11). After a couple rough games, Nikola Jokic found his shot against the Wizards going 9-of-13 (3-of-3 from three). It's a start, the offense has been down to begin the season (and that us supposed to be a strength of this team). Richard Jefferson is in and Jameer Nelson is out, and that may not be only roster change we see (they are in the Eric Bledsoe conversation with the Suns).

18. Hornets (1-2 LW 19). The Hornets are outscoring opponents by 16.6 points per 48 minutes when Dwight Howard and Kemba Walker are on the court together, but with all the injuries depth is an issue. Charlotte's defense seems to be back, they are fifth in the league on that end at this point, but the offense remains a work in progress.

19. Nets (2-2 LW 27). Jeremy Lin is lost for the season due to a ruptured patella tendon, which will put the ball in the hands of D'Angelo Russell more often. So far, he has responded with 23 points and 5.5 assists per game, shooting 39.1 percent from three. After a win Sunday over the Hawks, the Nets were 2-1 — the first time they had been over .500 since 2014.

20. Pacers (2-2, LW 26). The Pacers have been a surprise this season with the second best offense in the NBA (looking good even with Myles Turner out with a concussion). The Pacers are shooting the ball well, not turning it over, and getting their fair share of offensive boards. All that has covered up for an unimpressive defense.

21. Pistons (2-2, LW 20). Eminem pumping up the Detroit crowd in the new building before the opener was the best part of the week. The other silver lining is that Andre Drummond is now knocking down his free throws, hitting 83.3 percent (it was 38 percent last season). He should give Markelle Fultz lessons.
22. Pelicans (1-3 LW 17). The Anthony Davis' knee injury sounded scary, but the MRI was clear and he is day-to-day. When Davis, DeMarcus Cousins and Jrue Holiday are on the court together, the Pelicans are +10 per 100 possessions. Good news is when it's just Cousins and Holiday they are +12, the Pelicans may need to lean on that for a few games. Thursday night, Cousins returns to Sacramento for the first time since being traded. Or, you can look at it as the Buddy Hield revenge game.

23. 76ers (1-3, LW 18). Ben Simmons had at least 10 points, 10 rebounds, and 5 assists through his first three games, the first player to do it since Kareem Abdul-Jabari in 1969 (other guys to do this include Oscar Robertson and Elgin Baylor). He has impressed. Joel Embiid's minutes limit appears very very flexible. The Sixers have a tough schedule the first couple months of the season, can they keep their heads above water during it? That's the key to them making the playoffs.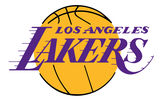 24. Lakers (1-2 LW 22). Lonzo Ball has shown grit — his first game against Patrick Beverley was better than some suggested, and he's had better games since (against lesser defensive teams). He gets a real test the next couple of days going against John Wall (Wednesday) and Kyle Lowry (Friday). The real question is what kind of help does he get from Brandon Ingram? Julius Randle has struggled, but Jordan Clarkson has impressed so far.

25. Kings (1-3, LW 23). Thursday night DeMarcus Cousins returns to Sacramento for the first time, and don't expect a bunch of laid-back Californians — they will boo him. D'Aaron Fox has been fairly efficient (for a rookie) and leads the team averaging 15 points and 5 assists per game.

26. Hawks (1-3, LW 28). The bench was supposed to be a weak point but it scored 57 in an opening night win. Injuries have taken their toll since, with DeAndre' Bembry out 4-6 weeks (wrist), and both Dennis Schroder and Ersan Ilyasova missing the Miami game. Atlanta has shown some grit on the defensive end, but the team is struggling to score points.

27. Mavericks (0-4 LW 21). Dallas started last season 0-5, that was not a trend they wanted to continue but here we are. Dennis Smith Jr. had a double-double in his first game, then missed two with injuries and struggled in his return against the Warriors. The bigger problem on offense is Dirk Nowitzki is shooting 30.2 percent, while Harrison Barnes and Wesley Matthews are both at 34.9 percent. Also, Dallas has the worst defense in the NBA through the first week.

28. Knicks (0-3, LW 25). Three games into the season, the Knicks have the worst offense in the NBA, and they have been the worst shooting team in the NBA (particularly from three). Courtney Lee said some Knicks players don't even know the plays, which is almost throwing Jeff Hornacek under the bus. New York has called about the availability of Eric Bledsoe in a trade, he would help them immensely on offense, but the Knicks aren't willing to give up the quality young player the Suns are asking for. Yet. Free Willy Hernangomez!

29. Bulls (0-3 LW 30). Lauri Markkanen is starting after Bobby Portis sidelined Nikola Mitotic for at least a month with a punch (Portis also sidelined himself for eight games without pay for his actions), and the rookie playing well enough mate he should keep his starting spot. Kay Felder is the best point guard on the team, he should be starting, which is not a great statement about the Bulls.

30. Suns (1-3, LW 29). Phoenix does have a win, but when you fire your coach three games into the season, then tell your best player to go home and put him on the trade block, you move to the bottom slot. The Suns are asking for a quality young player back for Bledsoe, and so far teams are balking at offering that. The Suns are 27th in offense, 29th in defense, and getting outscored by 18.4 points per 100 possessions.