Any controversy over C.J. McCollum's suspension for the season-opener should be put to rest. The Trail Blazers fared fine without him.
More than fine.
Portland beat the Suns, 124-76, Wednesday. The 48-point margin is the largest ever in a season opener, even as the Trail Blazers let a 58-point fourth-quarter lead dwindle.
Here are the most lopsided season-openers in NBA history (openers for both teams appearing twice):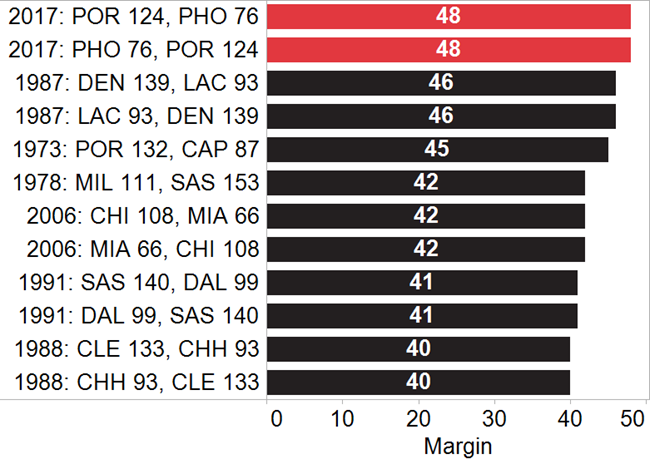 The 48-point defeat is also the Suns' worst lost in franchise history, topping a 44-point loss to the Seattle SuperSonics in 1988. It could be a long year in Phoenix.