They're back. The weekly NBA Power Rankings from NBC Sports have returned as the NBA season tips off. As always the defending champions start on top — and in the case of the Warriors, the question is will there be more than one week they are not ranked No. 1 this season? These first rankings are pure gut, with a little preseason influence thrown in (once we move 15+ games into the season we have a mathematical system to help guide us, then those figures get massaged by the eye test.
Quick note, these rankings come out on Tuesday to start the season, but starting next week and throughout the NBA season they will come out on Wednesday.

1. Warriors (last season 67-15). Thanks in part to Kevin Durant's willingness to sacrifice for the team, Golden State not just brought back but also improved the best team in the NBA. They are going to spend a lot of weeks on top of these rankings. The only question to open the season is does the hangover/jet lag from the China trip still impact them the first couple weeks of the season.

2. Rockets (55-27). Adding Chris Paul to the James Harden show was a brilliant move, the Rockets will have one of the top three offenses in the NBA this season. However, what may really get this to the conference Finals is the additions of defenders such as Luc Mbah a Moute and P.J. Tucker on the wing. They Rockets outscored teams by 21.9 points per 100 possessions in the preseason, an NBA best number (don't read much into it, but it's interesting).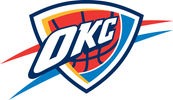 3. Thunder (47-35).. I think they may be second in this ranking by the end of the season, I like their defense (which should be Top 5), but I'm going to need to see Russell Westbrook, Paul George, and Carmelo Anthony do more than just talk about sacrifices to fully buy in (they looked good together in limited preseason minutes). With Westbrook committed to OKC, George will be asked about his free agency at every turn this season, how will he handle that pressure?

4. Cavaliers (51-31). By the end of the season I think they will be the team best positioned to knock off Golden State — Isaiah Thomas will be healthy (*knocking on wood*), the Cavs still have LeBron James, and they will get to come out of a soft East while the Warriors will have to battle their way out of a deep West. That said, they are not healthy now and will be experimenting with Kevin Love at center.
5. Spurs (61-21). No Kawhi Leonard in the opener and the question is now much more time will he miss with a lingering quad injury. While the Spurs looked like a mess in the playoffs without Leonard that was against the Warriors, in the regular season they are 14-4 the past two seasons with him sitting. LaMarcus Aldridge is the go-to guy while Leonard is out and he can handle the role.

6. Celtics (53-29). It's going to be a circus — one with lots of boos — with Kyrie Irving and company opening on the road in Cleveland. No Marcus Morris the first week of the season with a knee injury, that means rookie Jayson Tatum likely gets the starts. That could add to the one big question about the Celtics — can they get enough stops?

7. Wizards (49-33). The Wizards looked good and their bench improved during the preseason, which is a nice sign but now they have to do it when it matters. That bench will be tested more early with Markieff Morris missing time due to a sports hernia (the Wizards lost very little time from their starters due to injury last season, that has changed already).

8. Raptors (51-31). The Raptors are trying to change who they are on offense, with less isolation and more threes — and it worked in the preseason, they scored 110.1 points per 100 possessions. Can they sustain that when the defenses get serious? And how much will they miss the depth that DeMarre Carroll, Cory Joseph, and Patrick Patterson provided?

9. Timberwolves (31-51). They added Jimmy Butler, Jeff Teague Taj Gibson, and Jamal Crawford to an already promising young team led by Karl-Anthony Towns — Minnesota is ready to make a leap. Well, if they can defend. They were 27th in defensive rating last season, and they need to get up to the middle of the NBA pack at least. Butler helps, but it's Towns and Andrew Wiggins learning what to do and putting in the effort night in and night out that will make the biggest difference on that end.

10. Bucks (42-40). Is this too high a ranking for the Bucks? Maybe. I am betting on a lot of internal improvement with Giannis Antetokounmpo, Thon Maker, Kris Middleton, and Malcolm Brogdon. However, the real key to the Bucks season is if Jason Kidd tweaks his gambling defensive system so the Bucks don't get torched every time the ball swings sides, do that and this team can move into East's top four.

11. Nuggets (40-42). Denver looked good this preseason in the minutes that both Nicola Jokic and Paul Millsap shared the floor, but the questions are everyone around them. Gary Harris needs to live up to his lofty new contract, and Jamal Murray needs to start looking like the point guard the Nuggets thought they had at the end of last season. Also, is Denver going to defend well enough to make the playoffs?

12. Clippers (51-31). Talk about a changed roster, new to the Clippers are Danilo Gallinari, Patrick Beverley, Lou Williams, Willie Reed, Sam Dekker, and Montrezl Harrell. Everything still flows through Blake Griffin, and his three-point shot looks improved. The Clippers should be solid on both ends and play faster than they did in the Chris Paul era. This is a playoff team if they can stay healthy, but with this roster it's a big if (they had their share of minor injuries in the preseason).

13. Trail Blazers (41-41). It's just the preseason, but the facts that Portland went 5-0 and Evan Turner found his shooting stroke are both good signs. C.J. McCollum is suspended for the opener (you can't leave the bench during an altercation, this isn't a new rule) so look for Pat Connaughton to get the start.

14. Grizzlies (43-39). The Grizzlies are trying to change their style of play — they played at the fourth fastest pace of any team in the preseason (they were 19th overall in the NBA last season, which was up from previous years). We'll see if the pace sticks. We'll see how much the Grizzlies can get out of Chandler Parsons as well (he averaged 14 minutes a game and shot 33 percent in the preseason).

15. Heat (41-41, LW 15). Erik Spoelstra will spend the first part of the season figuring out his rotations (Kelly Olynyk is starting now, James Johnson is coming off the bench), and he needs more of Goran Dragic than the two preseason games he played, but this is a deeper team that should get off to a faster start than last season (but not close the season as fast, either).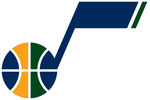 16. Jazz (51-31, LW 7). Utah went 5-0 in the preseason and its offense was the fifth most efficient in the NBA. That's not going to last, but it's a good sign that maybe the offense will be somewhat better than projected with Rodney Hood as the playmaker. The defense will be elite with DPOY candidate Rudy Gobert.
17. Pelicans (34-48). They have their big two — DeMarcus Cousins and Anthony Davis — plus Jrue Holiday at the point, but the supporting cast is already banged up. Rajon Rondo will miss time with a sports hernia, and Solomon Hill may miss the entire season with a torn hamstring. This team remains one of the big question marks heading into the season, but if it goes sideways things could get ugly fast.

18. 76ers (28-54). Joel Embiid will start the season on a minutes restriction — Brett Brown said in the teens — and the big man doesn't like it. Expect the Sixers to be cautious with him all season, we'll see if he even gets to 55 games. My big question is how good the defense is with him off the court? After a strong preseason, Ben Simmons has moved to the top off everyone's Rookie of the Year award prediction list.

19. Hornets (36-46). The Nicolas Batum injury to start the season is a blow. First, they were already thin on the wing and needed his defense, and second the Hornets toughest stretch of the schedule is the first month, so they could get in a hole that's tough to dig out of. No Batum means rookie Malik Monk gets more run. A lot of people will tune in to see the Dwight Howard redemption project version 3.0, but stay to watch Kemba Walker — he is one of the most entertaining players to watch in the NBA.

20. Pistons (37-45. . How did the Pistons' starting five look in the preseason? Don't know, they didn't play a minute together. What we do know is Reggie Jackson — the lynchpin for this team's playoff chances this season — struggled, like he did much of last season. One thing of note, Andre Drummond was 16-of-20 on free throws in the preseason, if he is knocking those down he just got a lot more dangerous at the end of games.

21. Mavericks (33-49). We need to savor having another season of Dirk Nowitzki in the NBA, he remains an all-time great. This season is about developing Dennis Smith Jr. and have him develop chemistry with Harrison Barnes (who was underrated as an isolation scorer last season but now needs to learn to be a playmaker. The Mavericks start out with a tough schedule the first couple of months that puts them in a hole they can't dig out of.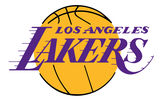 22. Lakers (26-56, LW 29). It's the Lonzo Ball show in Los Angeles, as he brings a buzz on and off the court to this team. Well, unless Kyle Kuzma steals the show again (the Lakers are overloaded at the four thanks to him). Ball will get a boost playing with Brook Lopez on offense. The bigger concern is Brandon Ingram, who shot 37.7 percent in preseason (25 percent from three) and likes to face up in isolation but doesn't execute that well yet.

23. Kings (32-50). So much to watch development wise with this team. How does De'Aaron Fox come along running the offense (he will come off the bench behind George Hill to start the season)? Can Skal Labissiere and Willie Cauley-Stein form an impressive front line? Is Buddy Hield going to be a starting two guard in the NBA or is he a future gunner sixth man? Also, how will coach Dave Joerger balance minutes for the young players and the veterans on his roster such as Zach Randolph?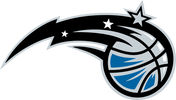 24. Magic (29-53). This may be too low for the Magic, who have a lot of talent on paper. Aaron Gordon is back at the four, where he should be, and he looked good this preseason. Jonathon Simmons also looked good and helped the team's defense this preseason. The pieces still are an odd fit on this team, but Frank Vogel is trying to find rotations that work.

25. Knicks (31-51 LW 26). Carmelo Anthony is gone but the Knicks biggest problem persists — this is going to be a bad defensive team. With the full triangle offense having been exiled with Phil Jackson, coach Jeff Hornacek wants to run, but to run well a team has to get stops. Is Kristaps Porzingis ready for the load about to be put on his shoulders?

26. Pacers (42-40, LW 16). This is Myles Turner's team now, but he will miss having Glenn Robinson III's floor spacing around him (Robinson's ankle injury has him out until 2018). On the bright side T.J. Leaf looked better in preseason than he did in Summer League, he will get some run. This team will put the ball in Lance Stephenson's hands, which is always entertaining.

27. Nets (20-62). They have an interesting backcourt with Jeremy Lin — the undrafted guard who has worked hard on his game and scrapped his way to a solid NBA career — and D'Angelo Russell, the No. 2 pick whose work ethic frustrated the Lakers and they were willing to move on from (he was the sweetener in dumping Timofey Mozgov's salary). Soft start to the schedule gives them the chance at a decent start.

28. Hawks (43-39). It's all about Dennis Schroder and Kent Bazemore creating shots and Mike Budenholzer's team playing solid defense. This is a rebuilding team (Al Horford and Paul Millsap left in successive summers) and their string of making the playoffs 10 years in a row will end, but they should play hard and be in games, just not able to close them out. They start the season with a five-game road trip.

29. Suns (24-58). They have some interesting young talent in Phoenix with Devin Booker and now rookie Josh Jackson (14 points per game and shot 42 percent from three in the preseason). With Eric Bledsoe running the point the Suns should be able to put up some points, but will the young team get enough stops?

30. Bulls (41-41, LW 13). Chicago has finally, fully embraced the rebuild. Lauri Markkanen will be the guy to watch this season, he was up-and-down during preseason (1-of-9 in debut, good game against Toronto to close it out) but how does he develop over the course of the season. Rough first week of the season with the Raptors, Spurs, and Cavaliers.