Isaiah Thomas is finally, mercifully, a member of the Cleveland Cavaliers.
After an initial trade and then a digression between the teams, the Celtics finally relented and sent a second round pick to Cleveland as consideration for Thomas' shaky hip.
Meanwhile, we already have seen our first look at Kyrie Irving in his new Celtics digs. It looks pretty weird.
Thomas recently arrived in Cleveland for rehab, and we have our first look at him in the Cavaliers locker room with his name in front of it and everything.
The photo was taken via his wife's Instagram story (h/t Reddit):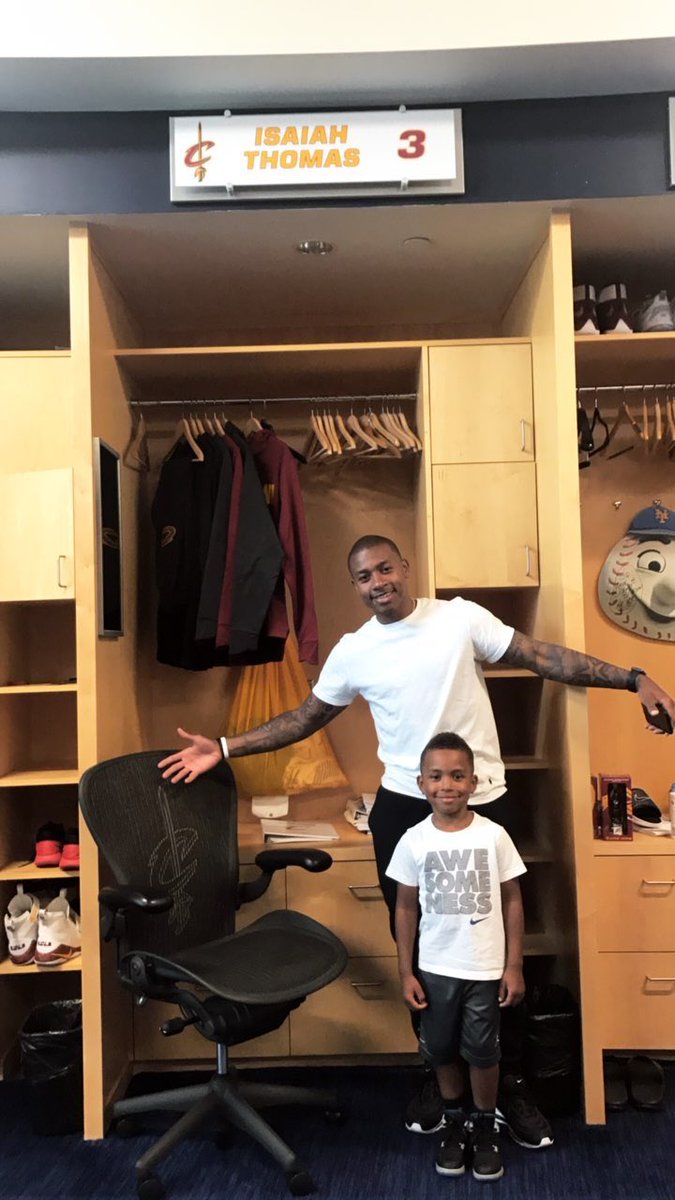 Let's get this show on the road already. NFL preseason has been taking up way too much time.