We are still waiting for every edition of Nike's new jersey lineup for each NBA team to rollout for the 2017-18 season.
A lot of the main ones have come out already, but the third and fourth alternates have yet to release for several teams.
Some have leaked, and apparently another one has come from NBA 2K18. A Oklahoma City Thunder jersey was spotted by a Twitter user recently, who then posted the photo of the dark blue alternate to the social media site.
That leak looks like this:
That's when the Thunder Reddit community got a hold of it and one user posted a full on mockup.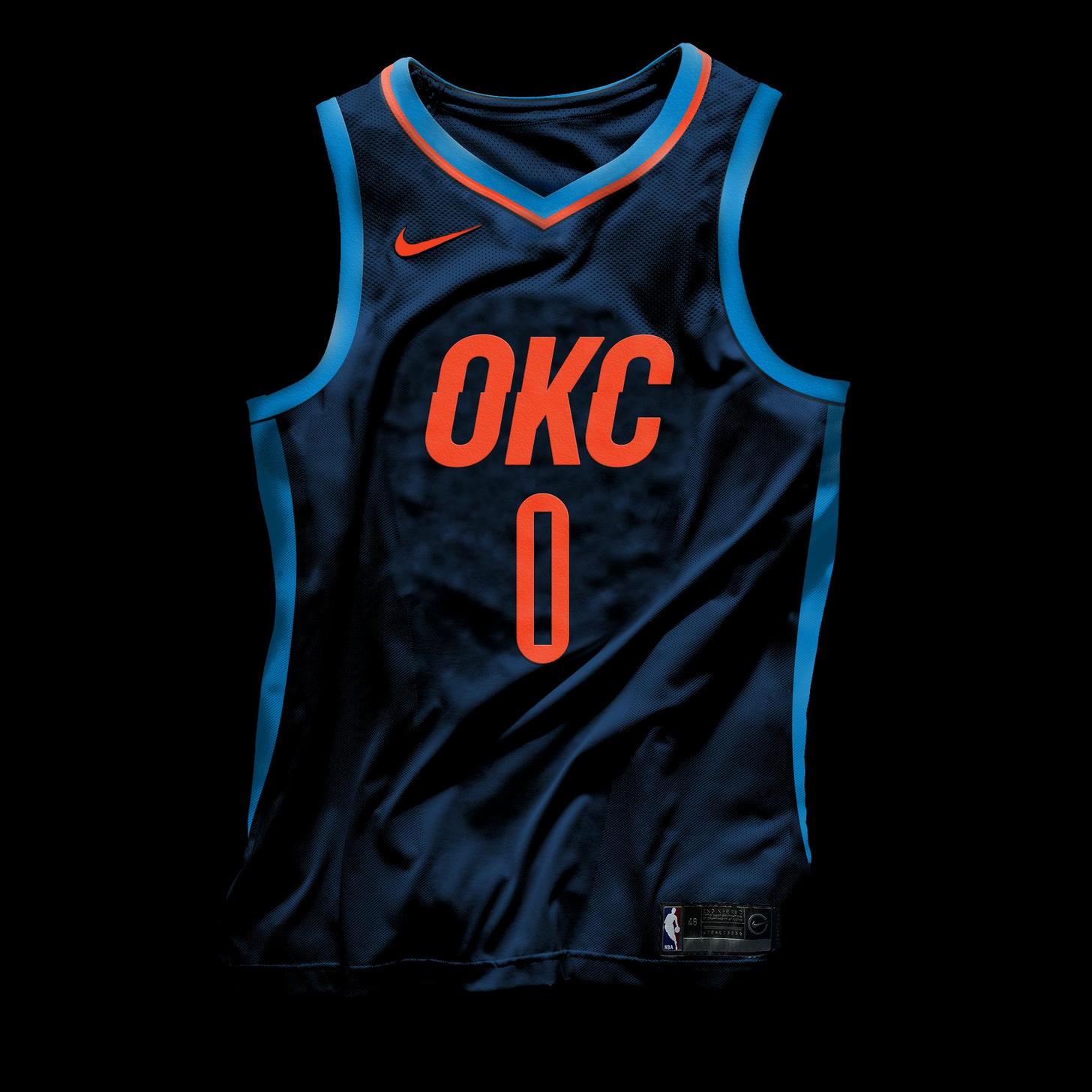 This is at least a step in the right direction for the Thunder, who have some the worst jerseys and colors in the NBA.
The normal orange and blue kits look particularly awful, and not just because they are reminiscent of an early 2000s Bobcats squad. This multilevel blue affair really does look more like things we've seen from the Memphis Grizzlies with their three shades of blue, which is a great way to handle a blue jersey without red in it.
Unless they get rid of the orange, I don't think that the Thunder will ever have "cool" jerseys, but these do at least look better than what they have been sporting basically the entire time they have existed.