Update: Apparently, this promotion was too weird for the NBA. The tweet was deleted, but here's a screenshot: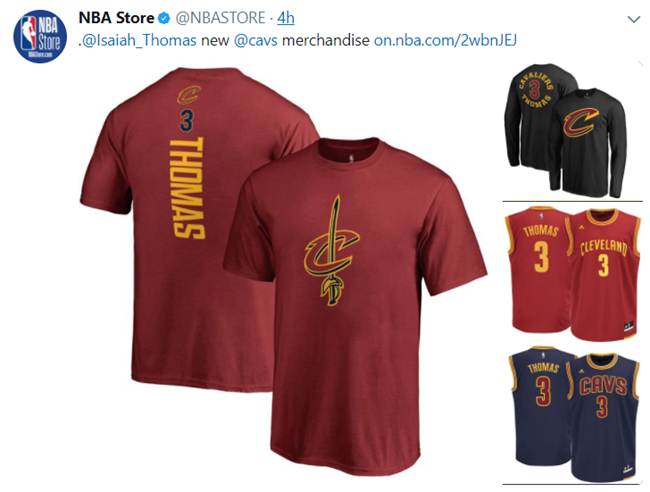 The Cavaliers-Celtics trade is hanging in limbo.
But who wants an Isaiah Thomas Cavs jersey?
https://twitter.com/NBASTORE/status/902154406648479744
It's a little weird to see the NBA hawk this stuff when it's clear the trade might get voided. But the league must unload its Adidas gear before Nike takes over.
And, hey, these could be collectors' items.