Nike will be taking over the NBA uniforms for the 2017-18 season, and now it looks like we have some leaked photos of the Cleveland Cavaliers' new look.
A photo posted to Twitter on Tuesday showed a mannequin dressed in what appears to be Cleveland's new wine-colored uniforms.
Nike released some information about their new uniforms recently, including the naming conventions which will be associated with certain editions of team uniforms. Those editions are called The Association, The Icon, The Athlete's Mindset, and The Community.
The wine edition of the Cleveland uniform would fall under the category of the Icon.
Via Twitter:
https://twitter.com/tommy_2step/status/889878105032200194/
Those certainly seem to go along with some of the uniforms that were released during Nikes original release. It's also hard understand why someone would have a full dress mock up on a mannequin with the Nike logo on it, especially as it is so close to what we have seen from Nike.
Conrad over at Sports Logos has been kind enough to mock up what the Cavaliers uniforms should look like for both the icon and association additions.
Via Sports Logos: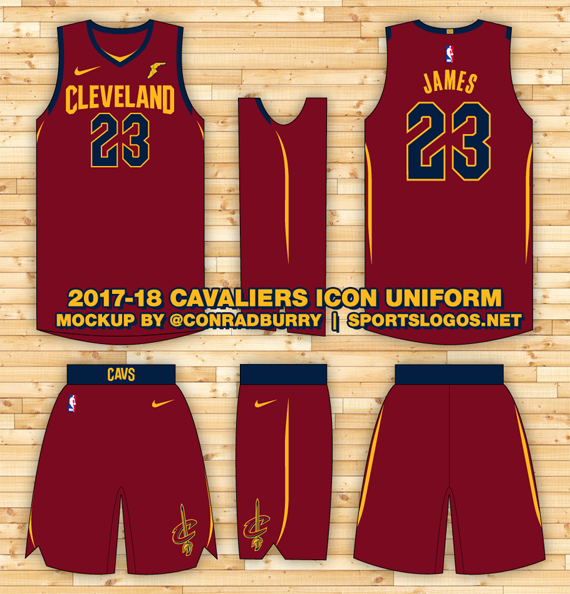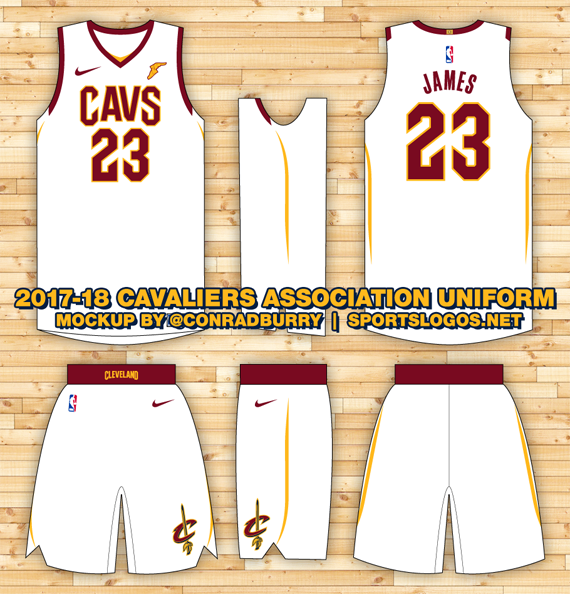 What do you think? I am liking them so far.