There was a fear around league observers (and some in the league) that the dominance of Golden State would force teams to slow down building and aim for 2020 or so when there may be cracks in the Warriors' armor. Nope. Instead, the West went Game of Thrones with Houston, Minnesota and other teams loading up for runs. After the draft and the majority of free agency, let's take a look at where everyone stands in a Summer Power Rankings.

1. Warriors (last season 67-15). The best team in the NBA was a winner in the off-season too — Kevin Durant took $9.5 million less than his max for the year, and the Warriors retained Andre Iguodala, Shaun Livingston, Zaza Pachulia, plus they made smart additions such as Omri Casspi. Rookie Jordan Bell looked good at Summer League. This remains the team to beat, and if the Warriors are healthy coming into the playoffs the postseason may be a formality.

2. Rockets (55-27, LW 4). They added Chris Paul, and while we all want to see how well that fits it is certainly a massive talent upgrade for one of the better regular season teams in the NBA last season. CP3 wasn't their only smart move, Daryl Morey added good defensive depth with P.J. Tucker and Luc Mbah a Moute (the kind of defenders the Cavs need to chase the Warriors but didn't get). The Rockets have a lot to prove, but this team has the potential to be the Warriors' biggest threat.
3. Spurs (61-21). San Antonio has a couple big pieces still outstanding — Pau Gasol's deal will get done — but by and large the Spurs will bring back the pieces of a 61-win team led by an MVP candidate in Kawhi Leonard. The Spurs re-signed Patty Mills, then added Rudy Gay and Joffrey Lauvergne. As always, the Spurs remain a threat.

4. Cavaliers (51-31). LeBron James is right to be frustrated. Letting go of David Griffin still makes no sense (even though interim GM Koby Altman can do the job) and it feels like the walls could be crumbling on this powerhouse. While other teams got better, the Cavs treaded water. True, they were aggressive going after Paul George and Carmelo Anthony, but they whiffed. Instead, their moves are re-signing Kyle Korver, bringing in Jeff Green and Cedi Osman (from Turkey). How did their wing defense get better? So long as they have LeBron James, the Cavs are the best team in the East when healthy, but the gap has narrowed.

5. Celtics (53-29). They got their man in Gordon Hayward, who provides more shot creation, will get buckets, and puts this team in position to push the Cavaliers (Cleveland is still better if that team is healthy). Jayson Tatum showed at Summer League he can hit tough shots and will give them a real boost off the bench this coming season. Jaylen Brown looks ready to contribute more. How good a contract season will Isaiah Thomas have?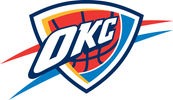 6. Thunder (47-35). With the addition of Paul George, the Thunder should be a top-three defensive team next season, especially after re-signing Andre Roberson. George is no Durant when it comes to scoring, but as the Thunder figure out how to have a more egalitarian offense than the Russell Westbrook show last season, this team becomes more and more dangerous. At their best, they could be a threat to Houston and Golden State because of that defense.

7. Wizards (49-33). John Wall may need to buy Otto Porter a steak dinner to smooth everything out between them (Wall advocated the Wizards chasing Paul George publicly, even though that was a crazy long shot). Porter is back and the Wizards remain solid, but not in a position to challenge the top two in the East without some surprise internal growth.

8. Raptors (51-31). They brought back Kyle Lowry — and why shouldn't they? These past three seasons have been the best run of Toronto Raptor basketball in franchise history, and someday Lowry will have his number retired in the rafters in the Air Canada Centre. Can the young players — Norman Powell, etc. — step up after the Raptors lost DeMarre Carroll, Cory Joseph and Patrick Patterson this summer?

9. Timberwolves (31-51). With Karl-Anthony Towns ready to make the leap to elite, Minnesota was aggressive this offseason and added Jimmy Butler, Jeff Teague Taj Gibson, and Jamal Crawford. The slow-growth era is over. Minnesota will make a big leap up the standings this season to a near 50-win team, and should only improve in future years (and maybe be contenders in a few). Minnesota's playoff draught will end next spring.

10. Nuggets (40-42). Essentially sending out Danilo Gallinari to bring in Paul Millsap is a big win for Denver. This was a team on the rise the second half of last year when they started running the offense through Nikola Jokic, he should be improved, as should Jamal Murray and Juan Hernangomez. Millsap will bring needed defense inside, and with that the Nuggets should be a playoff team in the West.

11. Bucks (42-40). A capped out team that didn't make big moves in the offseason, the return of Jabari Parker from injury plus the improvement of Giannis Antetokounmpo, Thon Maker, and Malcolm Brogdon should have this team taking another step forward. Should. There always seems to be a "one step up, one step back" thing with the Bucks, we'll see if they can just keep their momentum forward this season.

12. 76ers (28-54). Every preseason story about the Sixers will include the caveat "if they are healthy…" and this ranking is no different. If Philly can get 70 or more games out of Joel Embiid, Ben Simmons and Markelle Fultz, this ranking could be a little low. But if the injuries pile up again, maybe it's high. I like the off-season moves of landing J.J. Redick and Amir Johnson on one-year deals that leaves them cap space next summer.

13. Trail Blazers (41-41). If they can get a full season out of Jusuf Nurkic, it will help the Portland defense and have the team in the mix for a playoff slot in the bottom of a stacked West. To take a step forward they need more out of Allen Crabbe and Evan Turner. Zach Collins has potential but showed at Summer League there is a lot of development to do before he can impact an NBA game.
14. Pelicans (34-48). So many gambles New Orleans needs to pay off: Can DeMarcus Cousins and Anthony Davis mesh? Can Jrue Holiday and Rajon Rondo play together in the backcourt? Do they have enough shooting? There's a sense of desperation around this team, and if those bets don't pay off expect sweeping changes next offseason on the roster and in the front office.

15. Clippers (51-31). The Clippers bounced back from losing Chris Paul as well as could be hoped — they locked up Blake Griffin, they traded for Danilo Gallinari, and the haul they got from Houston — Patrick Beverley, Lou Williams, Sam Dekker, and Montrezl Harrell — make this a potential playoff team. If Griffin and Gallinari can stay healthy.

16. Grizzlies (43-39). The "grit n' grind" era is over, no more Tony Allen or Zach Randolph. Which makes me sad. However, they still have Marc Gasol and Mike Conley, who are good enough to keep this team in the playoff hunt. If they make it could depend on what, if anything, they get from Chandler Parsons. I like the roll of the dice on Ben McLemore.

17. Heat (41-41, LW 15). History suggests that teams that have dramatic second halves turn around the next year don't really carry that over, landing about where they did overall the year before. That may not be what Heat fans hope, but it would be good enough to get into the playoffs in the East next season. They get Justise Winslow back from injury, and the Heat retained Dion Waiters, but may have overpaid for the privilege. Bam Adebayo showed some promise in Summer League.

18. Hornets (36-46). They were better than their record showed a season ago, then they added Dwight Howard to the mix — think what you will of him, Howard is an upgrade inside for Charlotte. The Hornets will defend better and will be a playoff team in the East. Malik Monk could give them a boost as a rookie coming off the bench behind Nicolas Batum.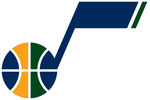 19. Jazz (51-31, LW 7). Is this ranking too far a drop for the Jazz? Maybe. With the additions of Thabo Sefolpsha, Ricky Rubio, and Donovan Mitchell the Jazz are still going to be a defensive powerhouse. The question is where do the points come from? This team lacks shot creation. Mitchell was a standout in the Las Vegas Summer League and is going to push for minutes next season.

20. Pistons (37-45. . Stan Van Gundy decided to trade for Avery Bradley rather than pay Kentavious Caldwell-Pope (they have to decide on paying Bradley next summer), a move that could pay off. Detroit took a step back last year because the offense struggled, to regain their form they will need much better seasons out of Stanley Johnson and Reggie Jackson (or whoever they have running the point).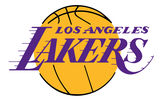 21. Lakers (26-56, LW 29). Lonzo Ball has shown the "it" factor at Summer League and got the team's pace up and the ball moving. Brandon Ingram looks ready to take a big step forward, and getting Kentavious Caldwell-Pope on a one-year deal was brilliant. They also will get a boost from Brook Lopez. The Lakers will improve, but this is a young team on a learning curve in a deep West that will teach some harsh lessons.

22. Kings (32-50). On paper the Kings are mixing a nice young core — De'Aaron Fox, Buddy Hield (who struggled in Summer League), Justin Jackson, Skal Labissiere — with veterans such as George Hill and Vince Carter. It's not enough to end Sacramento's 11-year playoff drought in a deep West, but it will get them some wins. The Kings should be fairly entertaining next season, and in a very different way than they were with DeMarcus Cousins.

23. Pacers (42-40, LW 16).. Welcome to the rebuilding process, Pacers fans. With Paul George gone a lot will fall on the shoulders of Myles Turner and Victor Oladipo — the Pacers need the Oladipo the Magic were betting on a couple years ago. Cory Joseph is a quality addition at the point, and maybe Lance Stephenson can create some shots with the second unit.

24. Knicks (31-51 LW 26). It took a while for to get there, but the hiring of Scott Perry is a good one (if they give him real power). At least the Perry/Steve Mills combo is not going to try and shoehorn Kristaps Porzingis and the rest of the roster into the triangle, they will let Jeff Hornacek just coach. They need to develop Tim Hardaway Jr. and Willy Hernangomez. Is Frank Ntilikina ready to be thrown into the fire? And eventually there will be a Carmelo Anthony trade, but be patient, it's going to take a while.

25. Mavericks (33-49). Dennis Smith Jr. was a standout at Summer League and could pair with Seth Curry to make a young and interesting backcourt in Dallas going forward. Can Harrison Barnes take another step forward as a top two option on a team? Is Nerlens Noel ready to be a regular defensive force in the paint? Lots of questions still in Dallas, but we get to watch Dirk Nowitzki for another year and that makes tuning in worthwhile.

26. Hawks (43-39). Losing Al Horford then Paul Millsap in back-to-back free agencies while getting nothing in return is a major setback, and they now go deep into the rebuilding process. Taurean Prince needs to take a step forward next season and he was not impressive in Las Vegas, shooting 34.7 percent in Summer League. I like the Dewayne Dedmon pickup, and the Hawks have a deep front court. This is a roster of role players but they lack any elite talent, and that's what they have to replace.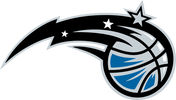 27. Magic (29-53). I like them getting Jonathon Simmons as a free agent. I like the draft pick of Jonathan Isaac, but he is a project that will take a couple years of development. All that said, this remains a roster of talented players that are an odd fit together and the new management team needs to spend the next year reshaping that roster into something coach Frank Vogel could win with.

28. Bulls (41-41, LW 13). The decision to move on from Jimmy Butler and rebuild is a legit one, but then why turn around and sell a second-round pick (Jordan Bell to the Warriors)? They need young players more than the cash. I'm not sold on Kris Dunn but he gets a chance. No. 7 pick Lauri Markkanen looked like a project in Las Vegas Summer League. The question hanging over the rebuilding project in Chicago now is "when will they buy out Dwyane Wade?"

29. Suns (24-58). Josh Jackson was a little rough around the edges (3-of-16 from three) but he played hard, is athletic, and showed defensive promise at Summer League. The bigger concern for the Suns there were second year players Marquese Chriss and Dragan Bender were not the efficient, dominant players Phoenix hoped to be rebuilding around at Summer League. My guess is Eric Bledsoe gets moved by the trade deadline.

29. Nets (20-62). Brooklyn had a good summer, but they have so far to go that they are still on the bottom for now. I like the gamble on D'Angelo Russell — the question there isn't talent, it's attitude and maturity, maybe a change of scenery (and a wake-up call, like Jeremy Lin taking his minutes) is what he needs. Caris LeVert will get the chance to take a step forward, and can Rondae Hollis-Jefferson outplay DeMarre Carroll? The Nets are on the right road, it's just a long one.