We're just one week away from the 2017 NBA Draft.
So NBC's Rob Dauster of CollegeBasketballTalk and myself put together our second — and final — mock draft of the first round. We hashed it out during a podcast, which you can listen to below (or find in all the usual podcast locations). Right now we feel confident about the first five falling this way, after that, it gets interesting (and, of course, there will be the unexpected trade on draft night).
Here's how we see the first round going:

1. Boston Celtics: Markelle Fultz, PG, Washington. if there's one certainty in this draft, it's that the Celtics will draft Fultz No. 1. He can knock down threes, finish above the rim, play in transition, he's strong on the pick-and-roll, hits midrange pull-ups, and great size for his position. The only questions are defense and how far he can lead a team.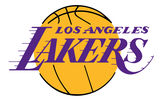 2. Los Angeles Lakers: Lonzo Ball, PG, UCLA. We've all heard the rumors, and Ball has not pulled away as a clear second pick, but the Lakers likely pick him here. He has the gift of incredible court vision and passing, which he puts to use well, in transition. His shot is funky but it goes in consistently. The only questions are about him as a defender, and running slowed-down halfcourt offense.

3. Philadephia 76ers: Josh Jackson, SF, Kansas. He has the potential to become one of the better wing players in the league. Jackson has all the physical tools for a wing, he's a strong defender who could become lock-down guy, great motor, but needs to improve his shooting (his form needs to be reworked, it's all over the place).

4. Phoenix Suns: De'Aaron Fox, PG, Kentucky. He is moving up the boards and would make a great long-term fit next to Devin Booker. Fox has good size, great speed and athleticism, plus he's strong defender and could be elite on that end. His shot needs a lot of work.

5. Sacramento Kings: Jayson Tatum, Duke.: The rebuilding Kings need a guy to get them buckets, that makes this the pick. Phenomenal isolation scorer, he can face guys up or post up smaller players. Is he a small ball four, and where does he fit in Kings' front line remains to be seen. That said, if he ends up on Kings he could get ROY with the numbers he'll put up.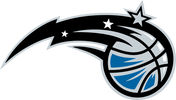 6. Orlando Magic: Jonathan Isaac, PF, Florida State. This is a smart gamble by a team in need of a star. Isaac is maybe the best athlete in the draft, he's long and has all the physical tools you want in a modern NBA big man, and he is already a strong defender with elite potential. However, he is incredibly raw on offense. Can Frank Vogel and the Magic develop him?

7. Minnesota Timberwolves: Lauri Markkanen, PF/C, Arizona. Picture his as a backup to Karl-Anthony Towns who may also be able to play with him and help with floor spacing. Markkanen is a 7-footer who shot 42.3% from three, and not just spot-ups. Needs to be better defensively.

8. New York Knicks: Malik Monk, SG, Kentucky. This would be a great get for the Knicks and would be a hit with the fan base. Monk just knows how to score, and he can get red hot for stretches. The question is what else can he do? Is he a future sixth man in the Jamal Crawford/Lou Williams mold?

9. Dallas Mavericks: Dennis Smith Jr., PG, N.C. State. He's a strong playmaker, he doesn't turn the ball over much, he's strong in the open court, but had an up and down season where he didn't seem consistently interested in defense.

10. Sacramento Kings: Zach Collins, C, Gonzaga. This is the pick the Kings got from the Pelicans in the DeMarcus Cousins trade, and with it they get go big. Collins had performances on big stage of NCAA Tournament, he can make threes, score in the post, blocks shots, and can rebound. He came off bench at Gonzaga and is still a work in progress, but if they can develop him the Kings may have something.

11. Charlotte Hornets: Frank Ntilikina, PG, France. He's a tall, 6'5″ point guard who is a strong two-way player, someone with a lot of offensive potential. He can develop for a couple years behind Kemba Walker then take over (like Atlanta did with Dennis Schroeder).

12. Detroit Pistons: Donovan Mitchell, guard, Louisville. Mitchel is an incredible athlete who knows how to use that to defend (the 6'10" wingspan helps there, too). He can create his own shot but and will work off the ball, but his offensive game needs development. That said, he and Kantavious Caldwell-Pope could form a strong defensive pairing in Detroit.

13. Denver Nuggets: Luke Kennard, SG, Duke. Efficient offensively, he can shoot, work off the ball, even get buckets in the pick-and-roll — you can see how he fits with Nikola Jokic. Real questions defensively (the area where Denver was weak last season).

14. Miami Heat: John Collins, C, Wake Forest. A bit of a late bloomer (young for his grade,), he's got good size at 6'11" and was an incredibly efficient scorer around the basket. He's got to develop his game to do more at the NBA level — space the floor better with his shot, defend, rebound — but the potential is there.

15. Portland Trail Blazers: O.G. Anunoby, SF, Indiana. He has impressive physical tools for an NBA wing — 6'8″, athletic — who is already a good defender and can become elite on that end of the court (something Portland needs). He's got a lot of work to do on the offensive end to better take advantage of that athleticism, he's got to develop a more consistent shot from three, but lots of potential here.

16. Chicago Bulls: Justin Jackson, SG, North Carolina. Can shoot the three, and when he gets in the lane has a fantastic floater. That said, not great at creating his own shot. He has good size, but his defense has been inconsistent and needs to improve.

17. Milwaukee Bucks: Harry Giles, C, Duke. He's had a series of knee injuries which have robbed him of some athleticism and development time. Is he finally healthy, or is he forever diminished (and if so how much)? This is a role of the dice for the Bucks (who like to take those risks), but if he's healthy and can get back closer to his old self, and if the Bucks can develop him, this would be a steal.

18. Indiana Pacers:. Jarrett Allen, C, Texas. Not a position of need, but too much potential to pass up at this point. Allen has great size — 6'11" with 7'6″ wingspan — and he's a tremendous athlete. He could develop into Clint Capella-style NBA big, but he's got a lot of work to put in to get there.

19. Atlanta Hawks: Justin Patton, C, Creighton. He's got a lot of potential, it just needs to be developed by the right team. Patton is a 7-footer with length, he can shoot from the outside a little however he needs shots created for him, and defensive tools need work.

20. Portland Trail Blazers: Ike Anigbogu, C, UCLA. He's got good size — 6'10" with long arms, he's very strong — and is quick off the floor, which helps with rebounding and shot blocking, but the rest of his game needs polish.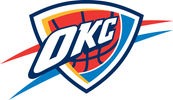 21. Oklahoma City Thunder: Semi Ojeleye, PF, SMU. Played as a stretch four last season and showed he has range as a shooter, but he's undersized for that role in the NBA. Can he play the three? The Thunder will have to see where he fits, but he's got a great build and looks like a guy who can play at the NBA level.

22. Brooklyn Nets: T.J. Leaf, UCLA. He has great size at 6'10", and is a fluid athlete who excelled in transition (with Ball feeding him the rock), and can shoot the three. He will get an opportunity to develop on the court in Brooklyn and show those transition skills next to Jeremy Lin, but needs to get stronger and round out his game.

23. Toronto Raptors: Terrance Ferguson, SG, Australia. A 6'6″ wing with insane athleticism, he's shown to be good spot up shooter but still has work to do on both ends. Chose to play in Australia rather than college last season, which might have helped his development. He could get time off the bench in Toronto.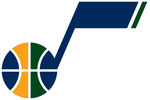 24. Utah Jazz: Bam Adebayo, PF, Kentucky. He's going to play the four mostly at the NBA level but he has the athleticism to defend on the perimeter. He has a lot of work to do on his shot if he's going to get consistent minutes. That said, not many places better to go to develop your game than Utah under Quin Snyder.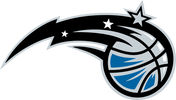 25. Orlando Magic: Anzejs Pasecniks, C (played in Spain) . He's a 7'2" center who played well and was very efficient last season in the second best league in the world. He moves well for a big man which makes him dangerous as the roll man. He's got work to do on his outside shot, but there is potential there. He's a bit raw but this could be steal this low.

26. Portland Trail Blazers: Jordan Bell, PF, Oregon. Long Beach's own, the 6'9" power forward helped his cause at the combine by standing out defensively in 5-on-5 work, plus testing well athletically. His strength and energy lets him guard positions 3-5. He's fantastic in transition and can finish lobs and plays around the rim, but is otherwise limited offensively.

27. Brooklyn Nets: D.J. Wilson, PF, Michigan. An intriguing stretch-four because there are stretches where he's awesome, but he's also very inconsistent. He's 6'10" and has perimeter skills, plus defensively he can protect the rim (however he's not much of a rebounder).Wilson is a late bloomer who battled injuries, how much can he improve?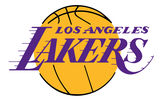 28. Los Angeles Lakers: Tyler Lydon, PF, Syracuse. He can shoot the three and was a good rim protector (albeit in the Syracuse zone). Was a good stretch four in college but is undersized for that at the next level, still he could play that role off the bench in Los Angeles behind Julius Randle.
29. San Antonio Spurs:. Isaiah Hartenstein, PF/C, (played in Lithuania). Great size at 7'1″ and a solid athlete who can do a little bit of everything. He has to develop but this is the kind of guy the Spurs draft, keep under wraps for couple seasons, then suddenly he starts looking really good in key minutes for them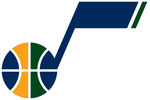 30. Utah Jazz: Derrick White, guard, Colorado. A great story, he was offered no D1 and just one D2 scholarships, but grew five inches in college and last year was an All Pac-12 player. He's a good shooter, a solid playmaker, plus can defend at the NBA level. Could quickly become solid rotation player.