You probably already know no team has ever overcome a 3-0 lead in an NBA playoff series.
But will the Warriors – up 3-0 on the Cavaliers – wrap up the NBA Finals in Game 4 tonight?
History is on their side. Most teams up 3-0 have swept.
Here's how teams have fared in best-of-seven series when up 3-0: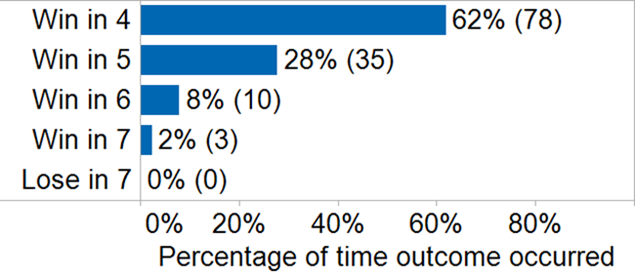 Sweeps when up 3-0 have been even more likely in the Finals, though that's a far smaller sample: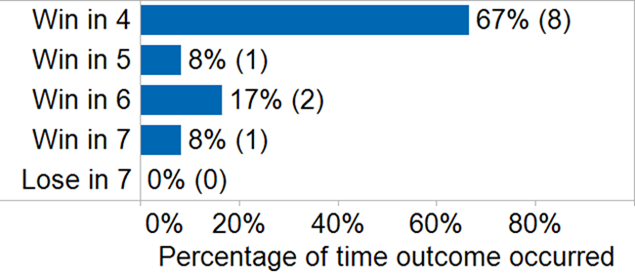 All five teams to go up 3-0 this year, including the Warriors three times, swept. Golden State was also the last team up 3-0 to drop a game, losing Game 4 to the Rockets in the 2015 conference finals then winning in six.
The Warriors could make short-term financial gains by losing tonight, but they could etch their names in history as the first undefeated playoff team. There's more incentive – especially felt by the players involved – to win.
To me, it's simple: Cleveland hasn't figured out how to beat Golden State yet. Why is that going to suddenly change tonight?