The Celtics are the most likely team to land the No. 1 pick in the 2017 NBA draft.
They're also more likely to select fourth.
The NBA will hold its annual lottery tomorrow, a process for assigning the top three picks in the upcoming draft. Non-playoff teams are assigned four-number combinations, the number of combinations weighted inversely by standings. Then, four of 14 ping-pong balls are randomly drawn. Whichever team has its combination drawn is assigned the first pick. The process is repeated for picks two and three, and every other team is then slotted after in reverse order of record.
But just how likely is each team to land each pick? The calculations are complicated by a few trades:
Celtics swap first-round picks with Nets
76ers receive Lakers' first-round pick if it falls outside top three
76ers can swap first-round picks with Kings
Kings receive Pelicans' first-round pick if it falls outside top three
Bulls receive Kings' first-round pick if it falls outside top 10
Thankfully, a couple people smarter than me – Celtics assistant general manager Mike Zarren and director of basketball analytics David Sparks – determined the actual odds. I turned those into these hopefully handy charts.
Only picks that a team could possibly get are displayed. If a team has a "0.0%" chance listed for a certain pick, it means landing the pick is possible but the odds are less than 0.05% and rounded down.
Boston Celtics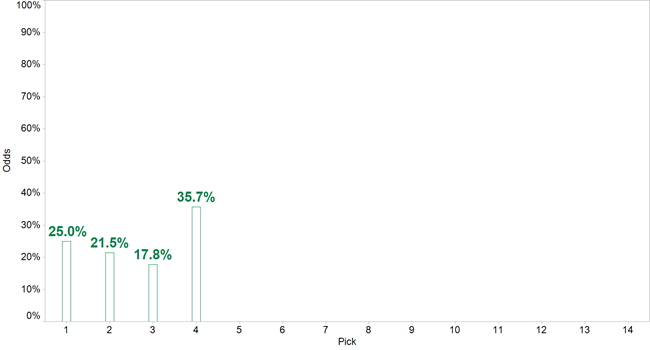 Phoenix Suns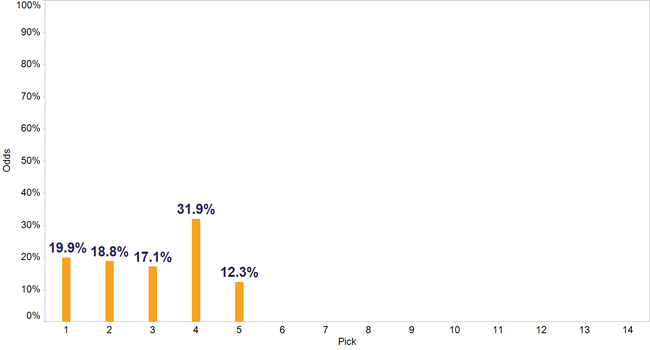 Los Angeles Lakers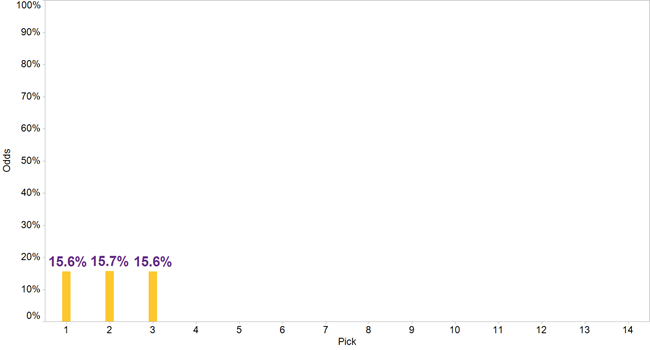 Philadelphia 76ers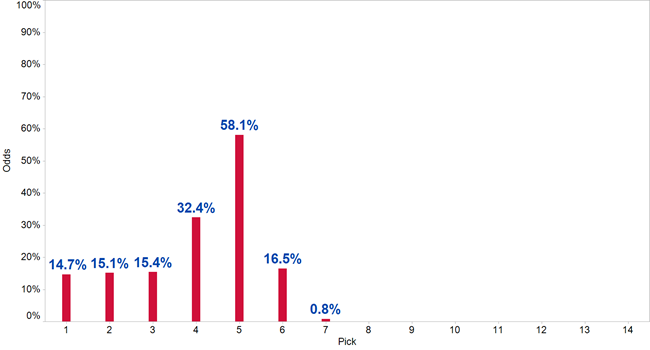 Orlando Magic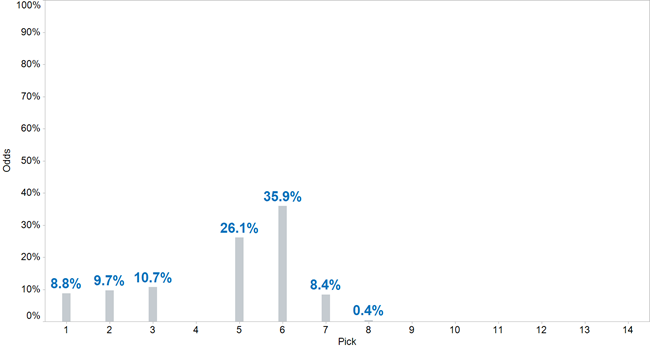 Minnesota Timberwolves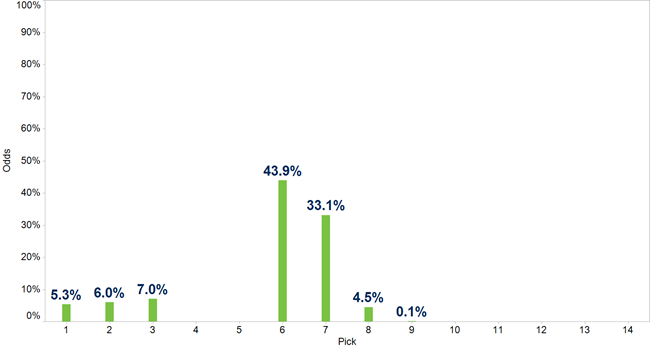 New York Knicks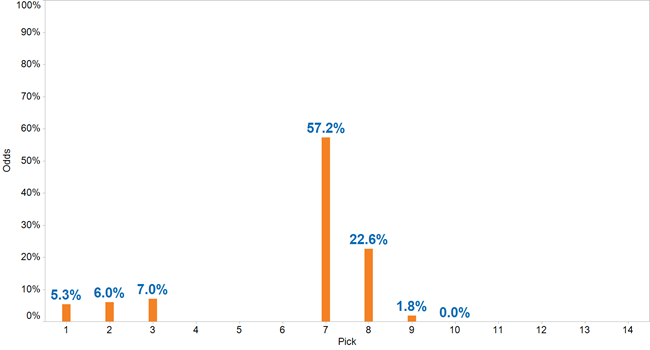 Sacramento Kings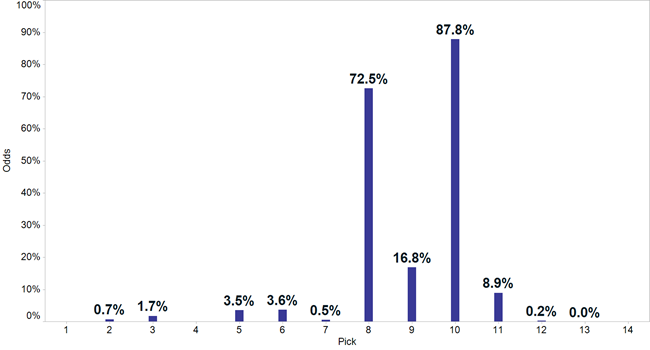 Dallas Mavericks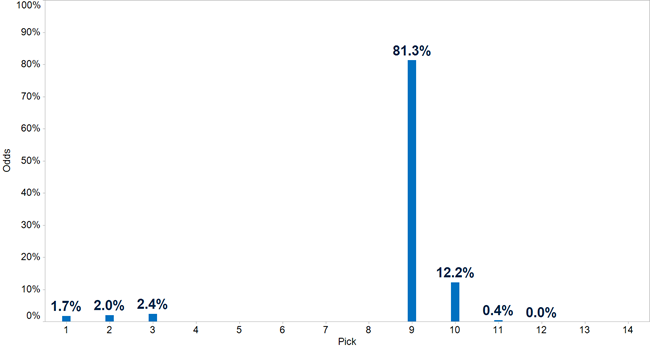 New Orleans Pelicans
Charlotte Hornets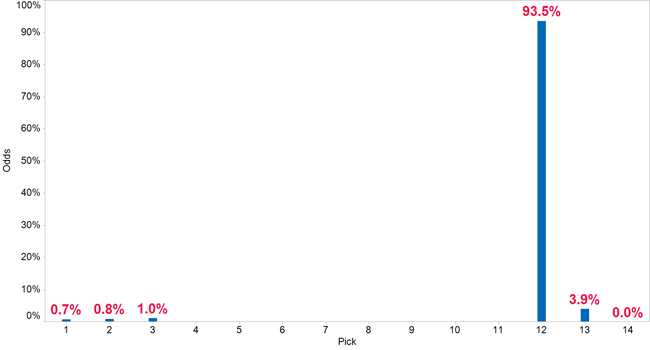 Denver Nuggets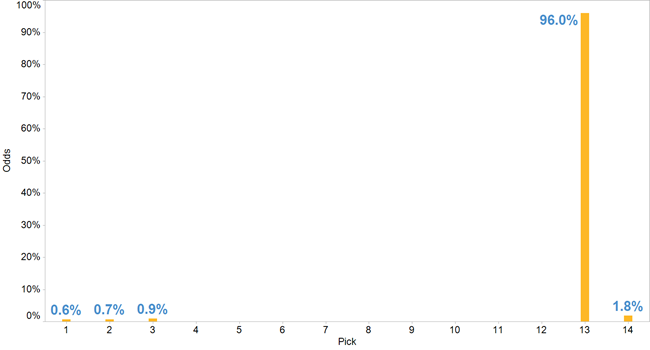 Miami Heat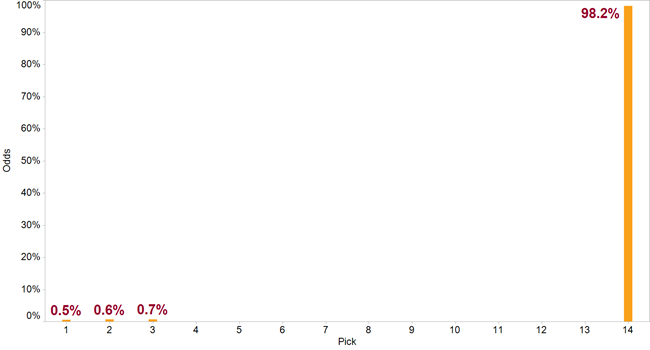 Chicago Bulls