Gregg Popovich seems like a nice, considerate dude with a good head on his shoulders. The San Antonio Spurs coach made headlines this season as a leading advocate against many of the political changes occurring since the election of Donald Trump. He's a thoughtful guy.
Popovich is also apparently a big tipper. A photo recently surfaced via Reddit and MySA.com that showed Popovich's signature on a bill that had a $5,000 tip on it.
Nope, not a typo. $5,000.
Via MySA.com: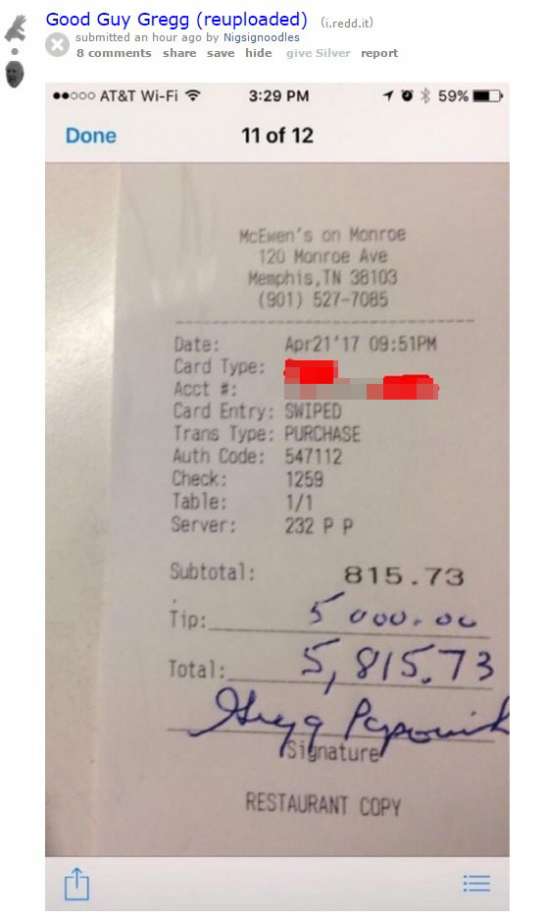 If you're ever waiting on Pop, be sure to come back to refill his water as much as you can. It looks like it might be worth it for you.