The Pacers just suffered a historic loss, blowing a 26-point lead to the Cavaliers to fall behind 3-1 in their first-round series.
But Indiana still has its resolve – at least if you ask Pacers point guard Jeff Teague.
Teague, via Nate Taylor of IndyStar:
"We're playing for pride now," Jeff Teague said. "We're all competitors in here and we all believe in one another. We ain't getting swept."
Let's set a baseline expectation. Teams trailing a best-of-seven series 3-0 have gotten swept 60% of the time: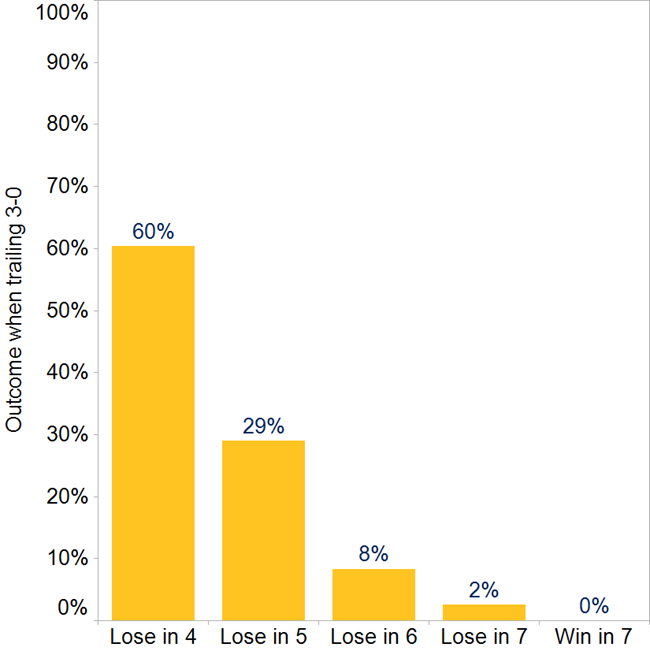 But Indiana has played Cleveland extremely tough, losing 109-108, 117-111 and 119-114. In fact, the Pacers' -12 combined point margin is the smallest ever for a team trailing a best-of-seven series 3-0.
Paul George has been excellent. The Cavaliers' defense is extremely vulnerable. Sunday's Game 4 is in Indiana (though most teams trailing 3-0 play at home).
The Pacers have a solid chance of winning Game 4. They're just three-point underdogs.
But that's only one game. Teague is almost certainly correct that Indiana is playing for pride – not to win the series.