This is the final NBA Power Rankings of the season, a fun exercise that is ultimately moot because the NBA has a playoff system and is too smart to use polls to pick which teams are in it. Meaning yes, these are moot, but it's still an entertaining exercise (there's just no reason freak out about then).

1. Warriors (66-14, Last Week No. 1). Golden State went 15-4 with Kevin Durant out, and they are now 1-0 with him back (no Stephen Curry in that game). Because we as fans want drama and unpredictability, we keep looking for reasons to doubt the Warriors — how healthy is Durant? Will he return mess up the flow of their offense? — when we all know the reality: This is the best team in the NBA, and if they stay healthy it's hard to see anyone beating them four out of seven. The road to the title goes through Oracle.
2. Spurs (61-19, LW 2). Despite being locked in as the No. 2 seed in the West, Gregg Popovich said he's not resting anyone the final couple games of the season (they got to rest, and they have days off between games). I'll believe it when I see it. Once again, a great defense (best in the NBA) drives the Spurs and will drive them deep into the playoffs as well. Kawhi Leonard had a season good enough to win the MVP award almost any other year, but he seems destined to come in third this time around — then in the playoffs show everyone that was probably too low.

3. Rockets (54-26, LW 4). Going into the season, I said the Houston Rockets would go as far as their defense would take them. We knew the offense would be elite (second best in NBA), but the Rockets improved on defense, too, and finished 15th in the league. There's a reason Mike D'Antoni should win Coach of the Year, but I would have Daryl Morey as executive of the year, too, for giving D'Antoni a team that fits his style of play (something the Lakers and Knicks failed to do).

4. Clippers (49-31, LW 6). Maybe this is ranking them a little too high, but Los Angeles is hitting it's stride at the right time — they have won 9 of 11 and have the second best net rating in the NBA over their last 10 games. Maybe a little health, a little luck, and knowing this could be the final run for the Blake Griffin/Chris Paul era of the Clippers could propel this team to a deep playoff run. Then again, they get the Warriors in the second round.

5. Cavaliers (51-28, LW 9). Wednesday night they look like the unquestioned and unquestionable best team in the East, thrashing the Celtics. Then they drop back-to-back games to Atlanta and look terrible doing it. It's easy to question this team's lack of focus of late, its lack of depth up front (the Andrew Bogut injury was a setback), the fact they're a little less versatile than a season ago, but who you going to pick to beat them four out of seven in the East?

6. Raptors (50-31, LW 5). Kyle Lowry is back, if shaking off a little rust, and with that Toronto may be the team best suited to beat both Boston in the second round and threaten the Cavaliers in the conference finals. Toronto has size up front with Serge Ibaka and Jonas Valanciunas, versatility, and great guard play. The Raptors took the Cavaliers six games last season, added Ibaka (who is an upgrade for them at the four), and just feel like we are sleeping on how dangerous they might be.

7. Celtics (51-29, LW 3). They are tied with the Cavaliers and have a real shot at the No. 1 seed in the East with two games left to play. That is a huge credit to Brad Stevens and what he's done getting the most out of this team, and to the improvement Isaiah Thomas has shown this year. That said, the way they lost to the Cavaliers and Hawks last week raises questions about how deep this team can go in the playoffs.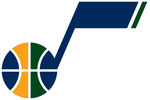 8. Jazz (49-31, LW 7). It's hard to see them getting home court in the first round because, although they are tied with the Clippers, Los Angeles owns the tie breaker and the Jazz finish the season against the Warriors and Spurs. Without home court, it's going to be difficult for the Jazz to beat the Clippers. That said, this season has been a big step forward for Utah — now can they keep Gordon Hayward this summer as he hits free agency?

9. Wizards (48-32, LW 8). Washington is locked into the four seed in the East, which likely means starting against the Hawks (although that is not set). Washington should advance out of the first round but they have been a terrible defensive team since the All-Star break, third worst in the NBA, and if they don't turn that around their playoff run will be much shorter than they hoped or planned.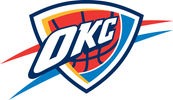 10. Thunder (46-34, LW 10). Russell Westbrook has made his MVP cast in recent weeks, not as much with the triple-doubles as with his clutch play leading the Thunder to comeback wins, such as scoring the final 13 points against the Nuggets Sunday. Oklahoma City will face Houston in the first round, and while the focus will be on Westbrook vs. Harden the real challenge for OKC will be depth and finding a second shot creator and scorer.

11. Trail Blazers (40-40, LW 11). Portland has gotten into the playoffs, aided by Damian Lillard going off for 59 points on the Jazz last week. He's going to have to have another game like that for the Trail Blazers to steal a game from the Warriors in the first round. That said, there should be fireworks as this is a matchup of the teams with the two best point differentials since the All-Star break.

12. Bucks (41-38, LW 12). The Bucks may have stumbled a bit getting there in recent weeks, they are in the playoffs. While I love to watch their gambling, aggressive style of defense, it strikes me as a system that can and will get exploited in the playoffs by any of the top four teams. That said, who is not excited to see playoff Giannis Antetokounmpo?

13. Grizzlies (43-37, LW 14). Once again we get the Spurs and Grizzlies in the first round of the playoffs, although this time Memphis will have a healthy Mike Conley and he's the best point guard in this series. Marc Gasol is the best center in this series. This was a series the Spurs wanted to avoid because of the physicality, but it's one that will be difficult for the Grizzlies to stretch beyond five because of their lack of depth and some rough matchups.

14. Hawks (42-38 LW 20). Last week they swept a home-and-home from the Cavaliers where Atlanta had none of their regular starters for the first game them came from 26 points down in the fourth to win the second. Insane. One more win, against Charlotte or Indiana this week, and the Hawks get the five seed and a shot at John Wall and the Wizards in the first round.

15. Pacers (40-40, LW 16).. They look bound for the postseason after beating Toronto and Milwaukee last week (although a spot is not locked up), and they are doing it on the strength of Paul George playing his best ball of the season — 33 points and nine rebounds a game, plus shooting 44 percent from three in his last five games. The Pacers also have gotten some timely defense. Indiana will have some decisions to make this summer if Paul George does not make an All-NBA team (he's on the bubble), but for now they can enjoy the playoffs.

16. Bulls (39-41, LW 13). The Bulls had one of the easiest schedules in the NBA down the stretch, have the tiebreaker with the Heat and Pacers, and yet may not make the playoffs because they do things like lose to the Brooklyn Nets. Chicago can't get out of its own way, but with home games against Orlando and Brooklyn it's still hard to think the Bulls will miss the postseason. Talk about a team that has some serious decisions to make this summer, Chicago tops the list and it starts with "what kind of team are they trying to build?"

17. Heat (39-41, LW 15). They have gone 5-6 without Dion Waiters (ankle) and in that stretch have gone from everybody's favorite playoff Cinderella to a team that may well miss out on the dance altogether. Tough games against Washington and Cleveland this week don't help their cause. Even if they miss the playoffs, EriK Spoelstra is going to get some Coach of the Year votes.

18. Nuggets (38-42, LW 19). Westbrook being Westbrook eliminated Denver from the playoffs this year, but it was still a successful season for the Nuggets — they have found a star (Nikola Jokic) and a guard of the future (Jamal Murray), plus have established a style and culture. Now they need to add some defenders to the roster and this team could become something special going forward

19. Hornets (36-44, LW 18). While their defense took a step back, this was still the most unlucky team in the NBA this year, they had the point differential of a 42-38 team, but some ugly losses have them on the outside looking in at the playoffs. That shouldn't undersell what a fantastic season Kemba Walker had, he took huge steps forward with his game and carried this team's offense all season long.

20. Pistons (36-43, LW 21). . Road wins in Memphis and Houston last week remind us what a disappointing season this has been for a Pistons team that everyone expected to take a step forward off a playoff trip last season. But Andre Drummond was flat, Reggie Jackson started the season injured and seemed to regress, and Stan Van Gundy goes into the summer with some serious questions about what his team should look like next season, particularly in the backcourt.
21. Pelicans (33-47, LW 17). One of the most interesting teams to watch this summer, the only thing we know for sure is there will be changes. Maybe to the front office and GM Dell Demps. Maybe to Alvin Gentry as coach. Certainly to the roster — can they re-sign DeMarcus Cousins? Putting aside the question of if Anthony Davis and Cousins can play together (it's still too early to tell) this team desperately needs help on the wings, guys who can shoot threes and defend a little.

22. Timberwolves (31-48, LW 23). After watching him in person Sunday night, it's going to be two seasons tops before you can't keep Karl-Anthony Towns off the All-NBA teams. He's got to get better defensively, but he's that good. Outside of Towns and Andrew Wiggins, the rest of the Minnesota roster has all the focus of a bunch of school-age kids three days before summer vacation right now, at least that's how it looked to me at the Lakers' game Sunday.

23. Mavericks (32-47, LW 22). Tuesday night at home the Mavericks will honor former Cowboys' quarterback Tony Romo by having him in uniform and on the bench for the teams's final home game of the season. Insert your own joke here about Romo getting inured in warmups and not being able to play. Dirk Nowitzki will be back for one more season, but Dallas needs to be looking for the next star to go with Harrison Barnes, who had a strong season.

24. Kings (31-28, LW 25). This is the 11th season in a row the Kings have missed the playoffs, and after the Cousins trade it's hard to see them making for a few more years either. While maybe Buddy Hield and Skal Labissiere have shown a little promise of late, Sacramento needs to add picks and start adding talent to this roster. Dave Joerger can coach, but the franchise needs to be patient and draft/trade for young talent. Do we really trust Vlade Divac to do that? Does ownership?

25. Knicks (30-51 LW 26). It's not going to be simple to trade a guy who will make $26 million and has a no-trade clause, but it's hard to see the Carmelo Anthony era in New York lasting past this season. Both sides are ready to move on. The Knicks also likely move on from Derrick Rose. The triangle offense will be in, but that means going out and getting specific players to run it, not just use stopgap measures.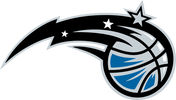 26. Magic (28-52 LW 28). The leaked whiteboard images got a little overblown, yes it was sloppy to allow it but there was nothing on that board that most teams don't have on their brainstorming boards. That said, no GM is on a hotter seat than Rob Hennigan in Orlando (think of the Serge Ibaka trades alone and you see why), and with a front office change would certainly come some roster changes. Going to be an interesting summer in Orlando.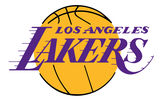 27. Lakers (24-55, LW 29). Winners of four in a row to end the season, they now have a less than 50/50 chance of keeping their first-round pick (if it is top three they keep it, four or later and it goes to Philly).I'm not sure if D'Angelo Russell is part of the long-term future in Los Angeles, but his shot to beat the Timberwolves Sunday was certainly one of the highlights of the Los Angeles season.

28. 76ers (28-52, LW 24). For a team finishing this poorly, they took a lot of strides forward this season — we know Joel Embiid can be a franchise player (if healthy), Dario Saric can put up points, and the team defended and played hard all season. They get Ben Simmons healthy next season, they will have new players (their first-round pick, plus the Lakers' pick if it falls outside the top three), and next year it feels like this team can make another big step forward.

29. Nets (20-60, LW 27). While they finish with the worst record in the league, the Nets quietly went 11-13 after the All-Star break and played pretty well. Part of it was Jeremy Lin getting healthy and providing some offensive spark, but credit coach Kenny Atkinson for getting this team to not just roll over, and this was a good offensive team after the break. They have a lot of money this summer, look for them to try and poach some restricted free agents with big offers (as they tried to do last summer with Allen Crabbe, for example).

30. Suns (23-57, LW 30). The Suns went with the youth movement late in the season to see what they've got, but what they really have are questions about veterans: Eric Bledsoe, Brandon Knight, Tyson Chandler, and Jared Dudley are all under contract for at least two more years — they all need to be shopped. Maybe Bledsoe stays to partner with Devin Booker in the backcourt, but this roster needs an overhaul and a direction.