The Warriors have won 11 in a row, and that includes beating the Spurs and the Rockets a couple times. They are going to finish the season with the NBA's best record and on top of these rankings as the team to beat in the NBA. Yes, they were last year as well, and all they did was get to Game 7 of the Finals. Also, notice that a team with a longer streak than the Warriors has moved to the bottom of this list.

1. Warriors (63-14, Last Week No. 1). You want to know why teams rest players sometimes? Steve Kerr took a lot of heat for resting his stars against the Spurs on national television a few weeks back, but the Warriors have not lost since — 11 wins in a row. And by this coming weekend they could get Kevin Durant back. During win streak Stephen Curry is averaging 27 points, 7.9 assists, and 2.3 steals per game, plus is shooting 46.5 percent from three.
2. Spurs (59-17, LW 2). Coming from 21 down to beat the Thunder on Friday night was one of the best wins of the season for the Spurs, and they have had a lot of them. It feels to me (talking to voters) that Kawhi Leonard is going to finish third in the MVP voting, with a season that would be strong enough to win it most years. If the Spurs are going to be a real threat to the Warriors in the postseason, they are going to need some vintage Tony Parker, like we saw Sunday.

3. Celtics (50-27, LW 4). The top seed in the East could be decided Wednesday night when the Celtics host the Cavaliers (catching Cleveland on the second night of a back-to-back is helpful). Boston has an easier schedule the rest of the way compared to Cleveland and could win it either way. Of course, the real question is: Can Boston beat a fully healthy Cavaliers team four times in seven games? You can add me to the skeptics list there. But home court would help.

4. Rockets (52-25, LW 3). James Harden came out and said that playing in every game should matter toward MVP, but with his wrist injury and him battling the flu, taking more games off than just Sunday's (a Houston over the hapless Suns) might be wise heading into the playoffs. Harden's MVP case is not going to be made much stronger in these handful of games, but he needs to be right for the playoffs if Houston is thinking second-round upset of the Spurs.

5. Raptors (47-30, LW 7). While everyone has been focusing on Boston and Cleveland, Toronto has quietly been the best team in the East the past few weeks — 8-2 in their last 10 outscoring teams by 8.2 points per 100 possessions. Plus could get Kyle Lowry back this week, it looks like he certainly returns for the playoffs. The Raptors have moved past the Wizards into the three seed in the East, and on paper they might be the best matchup against Cleveland in the East.

6. Clippers (47-31, LW 8). They have won 7-of-9 and have a soft schedule with plenty of rest built in the rest of the way. That is to say, the Clippers are peaking at the right time and will be about as healthy as they have been in a long time heading into the postseason (although Austin Rivers is out for a bit). That should be trouble for the Jazz in the first round. Golden State in the second… not so much.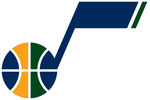 7. Jazz (47-29, LW 10). Watching the Jazz struggle to slow the Spurs Sunday, we're reminded that Utah's preferred starting five — George Hill, Rodney Hood, Gordon Hayward, Derrick Favors, Rudy Gobert — have played just 13 games together. This team has been deep and versatile enough to overcome that, but if Utah can secure home court in the first round (they are just half a game ahead of the Clippers) and get that five on the court, the Jazz have a real shot to win that series.

8. Wizards (46-30, LW 5). After starting their road trip with a couple of wins (Cavs and Lakers), the Wizards have dropped three straight, their defense has been unimpressive, and they have whined about getting blown out. They have a relatively easy end of the season schedule and they need the wins to try and catch Toronto for the three seed in the East.

9. Cavaliers (48-27, LW 6). LeBron James played 52 minutes Sunday against Indiana, and he will play a healthy amount Wednesday in a big showdown with Boston. Aside from that, do the Cavs need to think more about rest than chasing the No. 1 seed? Their defensive play against the Pacers — rotation mistakes when the game was still in doubt — point out what we've been saying about them not building good habits this season. Still, hard not to picture them coming out of the East once playoff LeBron gets going.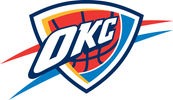 10. Thunder (43-33, LW 9). Wild week for the Thunder: They come back from 13 down with 3:30 left to beat the Mavericks, they came from 21 down to beat Orlando, then blew a 21 point lead to the Spurs. Through it all Russell Westbrook keeps racking up triple-doubles — he has 40 with six to play, and has gotten one in six-straight games. He can tie Oscar Robertson's record of 41 in a season Tuesday. By the way, the Thunder are 31-9 when he gets one, 12-24 when he fall short.

11. Trail Blazers (38-38, LW 13). Portland has been the second best team in the NBA in its last 10 games, going 9-1 and outscoring opponents by 12.1 points per 100 possessions. They should hold off Denver and get the eighth seed. That said, the injury that ended Jusuf Nurkic's season and will keep him out of the playoffs is a real blow (and ends any already long-shot dreams of a first-round upset).

12. Bucks (40-36, LW 11). Winners of three in a row until they stumbled on Sunday, they are going to make the playoffs, the only question is can they hold off Atlanta and remain the five seed. I'll admit I thought Thon Maker was a reach when they drafted him, but he's come along faster and farther than I thought this season, it's easy to picture him as part of the future rotation in Milwaukee. Don't take my word for it, ask the Greek Freak.

13. Bulls (38-39, LW 17). Thanks in part to a soft stretch of the schedule, the Bulls are playing some of their most consistent and best ball of the season. The Bulls are going to make the playoffs. Sure, they are just one game up on Miami and Indiana (tied for the 8/9 seeds) but look at their final five games: Knicks, Sixers, Nets (twice), and Magic. If anything, the Bulls are more likely to climb up to the six seed than fall out of the postseason.

14. Grizzlies (42-35, LW 15). They have locked up a playoff spot, so it's smart of them to get Marc Gasol as much rest as they can now in hopes of having him healthy for the playoffs. It looks like we're going to get a Pau vs. Marc Gasol brothers first-round matchup that should be fun, but likely is not going to last very long. Mike Conley has been playing well and carrying this team for the past week.

15. Heat (37-40, LW 12). Miami has lost three of its last five and that leads to a sentence I never thought I'd type: This team desperately misses Dion Waiters. The Heat and Pacers are tied for the eighth seed out East, but look at the final five games for Miami: at Charlotte, at Toronto, At Washington, Cleveland, Washington. Brutal. But the Heat need to find some wins in there, even if that mans a Hassan Whiteside tip at the buzzer.

16. Pacers (37-40, LW 16).. They are tied with Miami for that final playoff slot in the East and their final playoff slot in the East, and while that was a dramatic, hard-fought loss to the Cavaliers Sunday it was still a loss. Where the Pacers need to feel good is they have an easier schedule to close out the season than the Heat: Raptors, Bucks, at Magic, at Sixers, Hawks.
17. Pelicans (33-43, LW 22). This ranking may seem high, but the Pelicans are starting to figure it out — they are 7-3 in their last 10 with the fourth-best point differential in the NBA in that stretch. And yes, part of that is DeMarcus Cousins and Anthony Davis starting to figure out how to play together. It is possible both of the Pelicans big men could make the All-NBA team as centers this year (a lot of voters are likely to move David to center, where he's played more minutes this season than forward, because the forward crop is so deep).

18. Hornets (35-41, LW 21). This ranking may be too low, the Hornets have quietly won 7-of-9, outscoring opponents by 5.5 points per 100 possessions in that run thanks to an improved offense, and they have moved within a game of Miami and Indiana for the final playoff slot in the East. If they have dreams of that spot, they need to beat the Heat on Wednesday. Tough end of the season schedule even outside that game with the Wizards, Celtics, Bucks, and Hawks on the docket.

19. Nuggets (35-40, LW 14). Losers of three in a row, but the big blow was Tuesday night in a loss to Portland. Denver needed that game to have a real shot at the eighth seed, but the defense that has been an issue all season let them down on that big stage. On the bright side, Nikola Jokic picked up another triple-double on Friday with 26 points, 13 rebounds, and 10 assists in a loss to Charlotte.

20. Hawks (39-38 LW 18). Paul Millsap returned on Sunday, which is huge for the Hawks heading into the postseason (he was an understandably rusty 4-of-14 against the Nets). They need him because this team is 2-9 in their last 11 games, which sets up a tough first-round series (likely against Toronto) where the Hawks will be one-and-done, then face some tough off-season questions about direction.

21. Pistons (35-42, LW 19). . The Pistons have lost 9-of-11 and their playoff dreams are dead, which is stunning for a team that was .500 and in control of its own destiny as late as March 11. I'm not sure any team in the NBA has been as disappointing as Detroit this season, and that will make for a rough summer. Reggie Jackson has been benched, and now at the top of Stan Van Gundy's summer to-do list is deal with the point guard situation in Detroit.

22. Mavericks (32-44, LW 20). This will be the fist time the Mavericks finished below .500 since Mark Cuban purchased the team, but this group proved to be scrappy and that bodes well for the future. Harrison Barnes showed he can handle a larger role with more playmaking, Yogi Ferrell has been a find, and we do get one more season of Dirk Nowitzki.

23. Timberwolves (30-45, LW 24). This is the 13th consecutive year the Timberwolves will miss the playoffs, the longest streak in the NBA, but at least it seems poised to end next year. Ricky Rubio has been fantastic since the All-Star break, averaging 16.4 points and 10.7 assists per game, all with his jump shot falling. He should be back at the point next season (Kris Dunn has not been the answer).

24. 76ers (28-48, LW 23). Joel Embiid and Dario Saric are likely going to finish 1-2 in the Rookie of the Year balloting (with Malcolm Brogdon and Willy Hernangomez battling for the third spot on people's ballots). The question is who gets the award? Embiid was nothing short of brilliant but only played in 31 games (with a minutes limit at that). Was Saric's run after the All-Star break enough to catch him?

25. Kings (30-47, LW 26). Off the court, there were the Sam Hinkie rumors, that he (or someone more established) would come in and take over the top dog role instead of Vlade Divac. Something the team denied. It came off as another "the right hand does not know what the left is doing" moment in Sacramento. On the court, coach Dave Joerger is getting a long look at all his young players as the season winds down. Sure, Buddy Hield has looked more comfortable, but so have Skal Labissiere, Georgios Papagiannis, and Willie Cauley-Stein, in flashes.

26. Knicks (29-48 LW 27). Derrick Rose's season-ending injury doesn't mean anything to the death spiral of the Knicks season, but it's the final nail in the coffin of the idea he could come back to the Knicks next season. The Knicks will miss the playoffs again this season, and it's worth remembering that since 2000 they have won exactly one playoff series. This summer is going to be an interesting one in NYC, with the only thing that seems certain is Carmelo Anthony agreeing to be traded.

27. Nets (18-59, LW 28). The Nets have won 5-of-8 and are showing some life. The good news for Boston fans is Brooklyn was so bad for much of the season that there is still almost no chance Phoenix or the Lakers can tank their way to a worse record this year. But the Celtics have the Nets pick next year also and you have to wonder if that is losing a little potential value.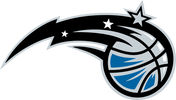 28. Magic (27-50 LW 25). The most interesting question left around the Magic during this season is: Will the Cavaliers rest LeBron against them Tuesday night to have him fresh for the Celtics game Wednesday? Eyes of Magic fans should be on the draft, where they are slotted to pick fourth (before the lottery has its say). That could mean someone like Jayson Tatum or Malik Monk to get them buckets (since Mario Hezonja can't seem to do that). Has Elfrid Payton played well enough that a point guard is off the table? (Not if they get lucky in the lottery and can move up to a top two spot it doesn't.)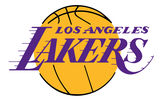 29. Lakers (22-55, LW 30). The Lakers picked up a nice win Sunday over Memphis behind one of the good D'Angelo Russell games the Lakers thrive during. Russell has been inconsistent, but when he is on you can see the potential of the Lakers' young core come together. (Which is why you don't trade those kids for Paul George or Jimmy Butler this summer.) If the Lakers lucked out in the lottery and got the top pick, would they feel pressure to take UCLA's Ball over Washington's Fultz? Most teams have Fultz rated higher.

30. Suns (22-55, LW 29). Losers of a dozen in a row and things do not look better with Golden State and Oklahoma City on tap for their next two. Still, with Devin Booker, Alex Len, and the emerging Marquese Chriss there is reason for hope going forward — as Long as the Suns don't just go for the quick fix to get back in the playoffs next season. If they can land a top two pick and draft the point guard of the future, then trade Eric Bledsoe for players who fit the younger timeline, they could start to build something. They just need a little luck and some patience.