Since the All-Star break, Ricky Rubio has been on the hottest shooting streak of his career, averaging 16.8 points per game, shooting 43.8 percent from three and shooting eight percentage points better overall than he did before the break.
Just ask the Lakers, who watched him drop 33 on them Thursday, hitting from all over the floor. Check out the video above or his shot chart.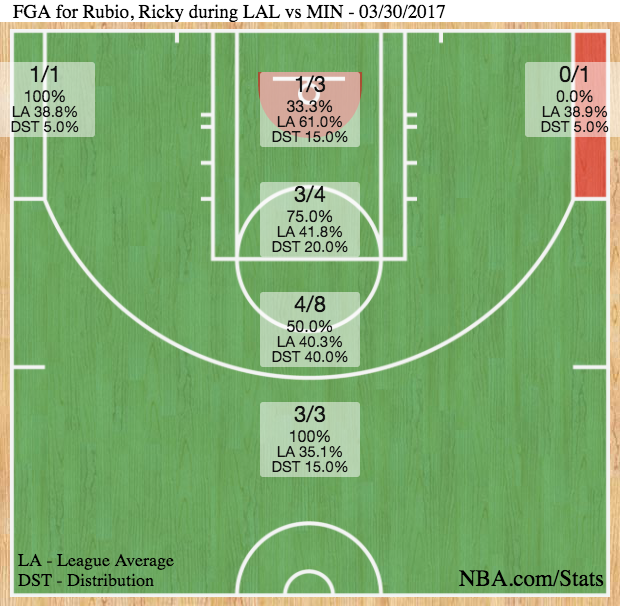 Rubio also added 10 assists.
This hot streak, plus the fact Kris Dunn has not panned out as hoped, means Rubio likely remains the point guard in Minnesota next season. We talk about this in some detail in the latest PBT Podcast.