Suns guard Devin Booker scored 70 points in a game — both a historic achievement and an inflated accomplishment by a player on a bad team in a loss.
Plenty of NBA players celebrated the former.
Jae Crowder, whose Celtics beat Phoenix in Booker's 70-point game Friday, emphasized the latter in the comment section of the NBA's Instagram. And Booker shot back.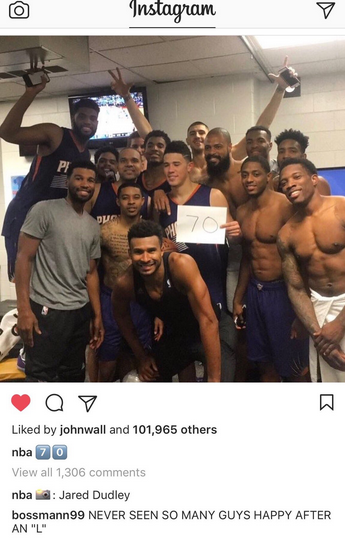 The Suns have given up on winning this season. Let them enjoy this fun moment.
It fascinates me how Crowder can be so tough on the court and so sensitive on social media.