While you were watching Villanova and Duke screw up your NCAA bracket (I had Villanova in the title game), the Golden State Warriors found their footing and three-point touch again and move back to the top of the rankings. The Lakers have been so bad we even put Brooklyn ahead of them now.

1. Warriors (55-14, Last Week No. 3). All they needed to get right was some time at home (three games at Oracle) against softer competition. Stephen Curry was back to draining threes (6-of-8 Saturday vs. Milwaukee) and they played much better defense. The competition picks up this week (at Oklahoma City Monday, Memphis later in the week) but the Warriors seem to have their footing back. Also, Kevin Durant is shooting jumpers again, working his way back.

2. Cavaliers (46-23, LW 5). They went 7-6 without Kevin Love, got him back, and won both games he played (Clippers game obviously excluded). Notice, by the way, that the day after LeBron James, Kyrie Irving, and Love rested they combined to score 101 (granted, against the Lakers). Coach Tyronn Lue said he plans to keep starting Iman Shumpert and bringing J.R. Smith off the bench until Kyle Korver returns (possibly this week) because he likes what Smith brings with the second unit.
3. Spurs (53-16, LW 1). Great news that LaMarcus Aldridge's heart issue was not that serious, plus Kawhi Leonard is now back from his concussion, and Tony Parker's back is strong enough that he shot 8-of-10 Sunday night. However, they got Aldridge back and quickly dropped two straight games, which is not like them and has them a couple games out of the No. 1 seed (and with a slightly tougher schedule than the Warriors the rest of the way).

4. Rockets (48-22, LW 2). James Harden is the frontrunner among the media for MVP (the media votes on the award), and he is strengthening his case with four straight triple-doubles. There's an MVP showdown Sunday when the Rockets play the Thunder. Houston beat Denver on the second night of a back-to-back Saturday, they are now 13-1 this season on the second night of those. That's damn impressive.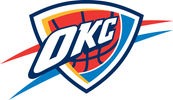 5. Thunder (40-29, LW 10). OKC is just half a game back of the Clippers for the five seed in the West (and a much easier first round matchup in Utah, compared to Houston). However, Los Angeles has a much softer schedule the rest of the way. Russell Westbrook won our fan poll for MVP; however a media poll done last week had Harden well in front — a showdown on Sunday with the Rockets could be a chance for Westbrook (but the Thunder need to win, no matter what numbers Westbrook puts up). Also, Westbrook had the assist of the year last week.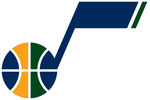 6. Jazz (43-27, LW 6). They solidified home court in the first round by beating the Clippers last Monday, the Jazz seem locked in as the four seed. Coach Quin Snyder has some interesting lineup options when it gets to the postseason — with Derrick Favors out, Utah has started Joe Johnson at the four going small, and that lineup has shown some promise, particularly on offense. Favors probably starts in a playoff matchup with the Clippers for defense, but Snyder knows he has Johnson as an option.

7. Celtics (44-26, LW 7). If you're a Celtics fan holding fast to your dreams of catching the Cavaliers for the No. 1 seed (Boston is 2.5 games back), here is the good news: Boston has one of the easiest schedules in the East the rest of the way, Cleveland one of the toughest. That said, dropping games like Sunday against Philly is not helping the cause. Big showdown with the Wizards Monday in the battle for the 2/3 seed.

8. Wizards (42-27, LW 4). They have lost three of four and need to get it together Monday when they play the Celtics in Boston, that is if the Wizards have dreams of the No. 2 seed in the East. They need that win. Seven of their next 10 are on the road, and to hold on to the three seed (with Toronto lurking) spot the Wizards need to play better defense — they have given up 112 points per 100 possession in their last 10 games, 27th in the NBA.

9. Clippers (41-29, LW 8). Los Angeles lost three in a row, but caught a break when Cleveland decided to rest their stars for a night on Saturday. The good news for Clippers fans is they have a soft schedule the rest of the way, which should help them hold off sixth-seeded OKC. The Clippers are two games back of the Jazz for the four seed and would need to beat them Saturday night in Los Angeles to have a shot at catching them and getting home court in the first round.

10. Raptors (41-29, LW 9). Winners of three of their last four, and with a soft schedule coming up the Raptors have their eye on the No. 3 seed belonging to Washington (it's the race to avoid Cleveland in the second round, and the Raptors are just 1.5 games back of the Wizards now). Toronto has played great defense since acquiring Serge Ibaka and P.J. Tucker, it's easy to see how this becomes a dangerous playoff team once Kyle Lowry returns.

11. Grizzlies (40-30, LW 16). Chandler Parsons was lost for the season to injury, and Memphis rattled off four consecutive wins. Coincidence? Memphis now heads out on the road for four straight games, and that includes facing Golden State and San Antonio. The seven-seed Grizzlies are just half a game back of the six seed Thunder and one back of the fifth seed Clippers, but Memphis has a considerably tougher schedule the rest of the way than either of them.

12. Heat (34-36, LW 13). One of the more interesting stories on the NBA this week came from Mike Prada at SB Nation about the value Erik Spoelstra and the Heat put on conditioning — part of the reason for their surge the second half of the season is they are in better shape. That said, talent still matters, and the loss of Dion Waiters for a stretch due to an ankle injury means Goran Dragic needs to play better than he did Sunday night in a loss. Dragic and Hassan Whiteside needs to carry this team for a while.

13. Hawks (37-32 LW 11). Losers of three in a row, and now Paul Millsap is going to miss at least two more games (knee) and Kent Bazemore at least four (also a knee). Atlanta isn't climbing into a top four seed, and they need to worry about blowing their two-game cushion over sixth-seed Indiana and falling further down the standings.

14. Bucks (34-35, LW 12). Milwaukee is 9-2 when Kris Middleton starts, and he is averaging 18 points per game shooting 52% when he does start. The Bucks are 2-2 through a tough six-game road trip then return home later this week to face the Hawks and Bulls. They need wins, fivethirtyeight.com still has them with just a 62% chance of making the playoffs.

15. Trail Blazers (32-37, LW 18). A little desperation — and the addition of Jusuf Nurkic — has the Blazers as winners of eight of their last 10 games. They've done it all with offense — such as Damian Lillard's 49 points Sunday — as their defense is still 23rd in the NBA in that stretch. Portland has a much softer schedule than Denver the rest of the way and fivethirtyeight.com has them at a 71 percent chance to make the postseason.

16. Nuggets (33-36, LW 17). Denver maintains a one-game lead over Portland for the eighth seed, in large part thanks to Nikola Jokic — the Nuggets are 5-0 this season when he has a triple double. The bad news in the Rockies is Denver has the toughest schedule in the West the rest of the way, while Portland has one of the easiest. This week's games include the Rockets and the Cavaliers.

17. Pacers (35-34, LW 14).. Maybe the toughest playoff landing spot to predict: Indiana is just two-games back of a banged-up Hawks team for the five seed, but also just 1.5 games out of falling out of the playoffs entirely. Paul George is doing his part this month averaging 27.5 points on 51 percent shooting, 8.1 rebounds, and 3.1 assists per game.

18. Pistons (34-36, LW 15). . Detroit's next five games could well determine if they make the postseason. First there are four games on the road, but against weak teams (Nets, Bulls, Magic, Knicks). Then they come home to take on Miami next week. To get wins they are going to need a lot more consistency out of their guard play, particularly the up-and-down Reggie Jackson.

19. Mavericks (30-39, LW 19). When you get blown out by Philadelphia, your playoff dreams take a hit — Dallas is three games out of the eighth seed in the West and fivethirtyeight.com has them at a one percent chance of making the playoffs. So yes, I'm saying there's a chance. But Dallas has a brutal four-game homestand — Warriors, Clippers, Raptors and Thunder — followed by six-of-seven on the road.

20. Bulls (33-37, LW 21). Dwyane Wade is now out the season and the Bulls are 3-7 in their last 10, yet their playoff dreams are not dead for a couple of reasons. First, the Bulls have been 3.4 points per 100 possessions better when Wade is out this season. Second, Chicago has a much easier schedule than Miami or Detroit the rest of the way, and the Bulls are just a game back of those two (tied for the eighth seed). Fivethirtyeight.com gives Chicago a 48% chance of making the playoffs still.
21. Pelicans (29-41, LW 23). Anthony Davis and DeMarcus Cousins are still playing next to each other not with each other, and the Pelicans have been better with one of them off the court, but they are starting to figure things out and have won four-of-five (including wins over Portland and Houston). Still, no way New Orleans will catch both Denver and Portland for the eighth seed, which makes you wonder what coaching/front office shakeups we could see this summer.

22. Timberwolves (28-41, LW 20). Since the All-Star break, Ricky Rubio is averaging 16.1 points, 10.8 assists, he's taking jumpers, hitting 48% of them, and just being aggressive. Maybe Tom Thibodeau finally got through to him, and if so they may not want to trade him this summer. That said, the Timberwolves dropped three games last week because their defense went AWOL after being strong for a few weeks.

23. Hornets (30-39, LW 22). It's Kemba Walker vs. the world on offense for the Hornets, and while he's been impressive — 24.2 points per game and shooting 41.9 percent from three since the All-Star break — it's not enough. Rich Cho and the front office in Charlotte needs to find some playmakers this summer, someone to help take the load off Walker

24. 76ers (26-43, LW 26). Dario Saric continues to come on strong — 23 points against Boston Sunday — and he may now be the frontrunner for Rookie of the Year because he is averaging 19.5 points and 7.3 rebounds a game in March. And because voters are looking for ways not to cast their ballot for Joel Embiid and his 31 games played. Quietly, the Sixers have won three of four.

25. Knicks (27-42 LW 25). How bad are the Knicks right now? They have lost twice to the Nets in a five-day span. The offense they are playing looks more like a rhombus than anything Phil Jackson wants, and everyone seems to be waiting to see if they can move Knicks can find a deal to trade Carmelo Anthony this summer.

26. Kings (27-43, LW 28). Skal Labissiere is showing real promise, including a breakout 32-point, 11-rebound performance against Phoenix. There were plenty of positive signs before that, though — he had four blocks against the Magic on Monday. I don't know that Labissiere, Willie Cauley-Stein, and Buddy Hield are the answer, but this team is far more entertaining than it was to watch before the trade.

27. Suns (22-48, LW 24). Eric Bledsoe and Brandon Knight are both shut down for the season as Phoenix goes into full on tank mode to run out the string. That means a lot of Devin Booker, although to his credit T.J. Warren has stepped up of late and put up some numbers (he thrives when the game gets less structured).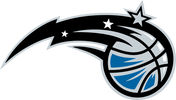 28. Magic (25-45 LW 27). Five years ago the Orlando Magic traded away Dwight Howard, and they have not made the playoffs since. There is a sense around the league that GM Rob Hennigan is going to pay the price for that (it won't be just-signed coach Frank Vogel). That said, don't buy into the rumors of Doc Rivers making a return to save the day in Orlando.

29. Nets (13-56, LW 30). They beat the Knicks twice in five days, they are getting outscored by just two points per 100 possessions in their last 10 games (which is a huge improvement over the entire season) and that is enough to get them out of the cellar in these rankings for a week. Brook Lopez has been a beast of late, but Jeremy Lin rolled his ankle again and will miss time, which could kill Brooklyn's momentum.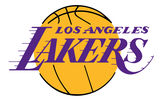 30. Lakers (20-50, LW 29). After the backcourt combo of Jordan Clarkson and D'Angelo Russell showed some promise on Sunday against the Cavaliers — Russell had 40 points, and the pair showed some chemistry — coach Luke Walton said he would stick with it to see if there is something real to it. There hasn't been much of the season — the Lakers have been outscored by 22 points per 100 possessions when those two are on the court together this season, and they were -14 as a pair against Cleveland. The questions for them are on the defensive end, Russell has to be able to cover two guards to make it work, and right now he can't.