Lots of teams near the top stumbling, except for the Spurs who are as banged up as any team but just keep on winning. Because they're the Spurs. For the first time in a long time, we have a team in the East ranked ahead of the Cavaliers, although I'll admit that's not done with a lot of confidence.
1. Spurs (51-14, Last Week No. 1). After trouncing the Warriors Saturday night (in an unwatchable game), the Spurs are just half a game out of the top seed in the West. While to man the Spurs say that they are not chasing the seed, they should — the path through the first two rounds in the West is noticeably easier for the one seed than the two (not to mention having any potential game sevens at home). That said, what the Spurs really need is to get healthy, and they should get Tony Parker (back) and Kawhi Leonard (concussion) back this week. LaMarcus Aldridge (heart issue) will be a little longer.

2. Rockets (46-21, LW 3). Before the season I said Houston would go as far as their defense would take them — since Jan. 1 they are 11th in the NBA in defense. Not lock down, but when you have an elite offense above average can be good enough and may well get them deep into the playoffs. It also helps that James Harden has 16 triple-doubles this season and 31 games where he scored 30 or more. Interesting game for them Saturday night in the second game of a back-to-back (after New Orleans).

3. Warriors (52-14, Last Week No. 2). "There's been no panic in our locker room or around our team," Stephen Curry told NBCSports.com Monday when asked about the recent losing streak. "We know who we are, we know what we're capable of. The ultimate goal is winning a championship and you're not going to do that in game 65 or 67 or what not, so it's not to get wrapped up in what we think is a normal NBA experience." The schedule will help, they are finally home after a tough road trip and now face a soft schedule at home for a stretch.

4. Wizards (41-24, LW 6). They have gone 4-0 on a West Coast road trip putting up at least 123 points in every game (even if they needed the referees missing a call in Portland to do it). Washington has won five in a row and seven of eight, moving them into the two seed in the East, and I can't see them falling out of the top three. They are the first team in NBA history to start the season 2-8 and come back to be better than 15 games over .500.

5. Cavaliers (43-22, LW 4). It didn't get the publicity (or have the miles traveled) of the Warriors recent road swing, but the Cavaliers had seven games in 12 days through a tough patch of the schedule, and they went 2-5 in there. They are 6-6 since the Kevin Love injury, if you're counting. The loss of Andrew Bogut to a broken tibia was a blow, Cleveland is rolling the dice that Larry Sanders can regain some of his old form to help out down the stretch and into the postseason.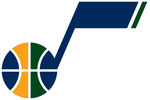 6. Jazz (41-25, LW 7). There seems to be a sense of urgency around Utah with this team — Gordon Hayward and George Hill will be free agents this summer and will draw interest (as will Joe Ingles, who fits what Utah does well). Does a second-round playoff run make it more likely they stay? The Jazz are currently the four seed, one game up on the Clippers for home court in the first round, which makes Monday's game between the sides huge.

7. Celtics (42-25, LW 5). They went 2-3 on a tough five-game road trip, then recovered once they got home by smacking around the Bulls. Fivethirtyeight.com says the Celtics have a 43 percent chance of getting the No. 1 seed, compared to 42 percent for the Cavaliers because Cleveland has a tougher schedule down the stretch (Washington is at 15 percent). I think the Celtics blew their chances when their bench decided to do the wave, killing their Karma.

8. Clippers (40-26, LW 11). Los Angeles has won four-of-five through a tough road stretch, doing it by playing better defense (which is what they did well when they were hot to start the season). The Clipper are not going to catch the Rockets for the three seed (5.5 games back), but they are just one game back of the Jazz for the four seed and home court in the first round, and those two teams play Monday night (in Utah).

9. Raptors (38-28, LW 9). The dream in Toronto is to get back up to the three seed (read: avoid Cleveland in the second round) but that seems highly unlikely being 3.5 games back of both the Wizards and Celtics with 16 to play. The bigger problem is in the rearview mirror — Atlanta is just one game back of Toronto for the four seed, and home court in the first round. The Raptors have gone 5-4 without Kyle Lowry, 2-3 on a recent road trip, but they need to find some wins or their playoff road gets that much harder.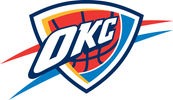 10. Thunder (37-29, LW 11). To me, this is the best Russell Westbrook MVP argument: OKC is 26-6 when Westbrook has a triple-double this season, 11-23 when he falls short. Does he chase them a bit at times? Sure, but he's in a position to do so and if he isn't the Thunder usually lose. Coach Billy Donovan made a smart move finally putting Taj Gibson in the starting lineup, and the Thunder are 2-0 since that happened.

11. Hawks (37-29 LW 12). Paul Millsap had scored at least 20 points in five straight games before the Memphis game Saturday (16 points). That an an improved defense (not counting the ugliness Monday against the Warriors) has the Hawks winning three straight and within striking distance — one game — of the four-seed Raptors. Can they keep it up against quality opponents this weak in the shorthanded Spurs, the Grizzlies, and the Trail Blazers.

12. Bucks (32-33, LW 17). When this team defends they are very dangerous, and during their current six-game winning streak they are defending (second best in the NBA in that stretch). This moved them into the eight seed and the playoffs in the East, but the test to whether they can hold on to that spot gets serious this week with a six-game road trip through the West (eight of the next 10 Bucks games are on the road, and they are 12-17 away from home this season).

13. Heat (32-35, LW 13). They are in a home heavy stretch of the schedule and are taking advantage of it, having won for in a row before heading on the road Sunday and falling to Indiana (second night of a back-to-back). Five more home games coming up, and Miami has won 13 of their last 14 at home, but they need the wins because a tough road trip looms after it. Hopefully Goran Dragic's eye will be well enough to have him playing this week.

14. Pacers (34-32, LW 15).. Since the All-Star break, C.J. Miles has played well and been a consistent force on an inconsistent team, averaging 12.4 points per game and shooting 42 percent from three. The six-seed Pacers are just one game up on the seven seed Pistons, meaning Indiana needs some wins this week in games against the Knicks, Hornets, and Rockets.

15. Pistons (33-33, LW 14). Reggie Jackson is playing well, Tobias Harris is back in the starting lineup, and the Pistons are back to .500 having won four of five. That has them as the seven seed, and fivethirtyeight.com gives them a 2/3rds chance to make the playoffs, but with just three games separating the six and 10 seeds in the East the Pistons are far from safe. Tough week ahead with the Cavaliers, Jazz, and Raptors on the schedule.

16. Grizzlies (36-30, LW 10). Losers of five in a row and while they have been terrible on both sides of the ball it is the defense — allowing 117.5 points per 100 possessions in that stretch, worst in the NBA — that is the most shocking. Heck, they lost to the Nets. They still seem safe for the playoffs, 6.5 games ahead of the nine seed, but six of their next eight games are on the road (and the two home ones are the hot Bucks, then the Spurs). The Grizzlies may be destined for the seven seed.

17. Nuggets (31-35, LW 18). The Nuggets need Nikola Jokic to stay healthy (he missed two games due to an illness) because they have just a 1.5 game cushion over Portland and they need wins now — five of their next seven are at home, then could a tough five game roadie that starts with the Blazers. How much Jokic means to Denver was obvious when he put up 21 on Boston in his return, helping the Nuggets to a key win.

18. Trail Blazers (28-36, LW 19). They have won five-of-six, and that one loss was a controversial one to the Wizards at home. At the heart of their run has been the play of Jusuf Nurkic, who has fit better than Mason Plumlee did because Nurkic is a better shooter, he rolls hard to the basket, and he's a better pure post threat than his predecessor. Nurkic is doing things he didn't show us — or wasn't given the chance to show us — in Denver. And Portland got a first round pick with him in the trade, so it's a full on steal for them.

19. Mavericks (25-36, LW 20). While we were all rightfully dazzled by Dirk Nowitzki reaching the 30,000 point plateau, we may have missed that Dallas is playing well. They are 6-3 since the All-Star break and are outscoring teams by 5 points per 100 possessions in that time. They have four games on the road through the East coming up, including the Raptors and Wizards this week.

20. Timberwolves (27-38, LW 21). This has been a sneaky good team in their last 10 games, outscoring opponents by 6.4 points per 100 in that stretch, going 6-4, and beating the Warriors, Clippers, and Jazz. They are doing it because Tom Thibodeau's constant yelling seems to have sunk in and Minnesota is playing the kind of impressive defense we expected from them all season (second best in the NBA since the All-Star break).

21. Bulls (31-35, LW 15). Losers of five in a row, they have fallen out of the playoffs in the East and it's hard to see them bouncing back into it with their inconsistent play. That's especially true if Jimmy Butler and Dwyane Wade don't start knocking down shots — they have been cold of late, as evidenced by their combined 6-of-22 shooting against the Celtics Sunday.

22. Hornets (29-37, LW 22). Cody Zeller is back in the lineup and the Hornets are playing better, so suddenly the ceiling is the roof for Charlotte. They are 3.5 games out of the playoffs with fewer than 20 games left, which means they need to rack up wins and this week they face the Bulls, Pacers, and Wizards.
23. Pelicans (26-40, LW 23). Anthony Davis was going off for 42 on Saturday night and leading the Pelicans to a big OT win over Charlotte, and DeMarcus Cousins got a good view of it from the bench. Alvin Gentry went with what was working, but speaks to the Pelicans not having figured it out yet. When Davis and Cousins are on the court together the Pelicans have been outscored by 6.5 points per 48 minutes.

24. Suns (22-45, LW 25). The Suns are worth watching right now. First because their games are tight and Devin Booker can be a late-game killer (just ask the Mavericks). Also, because you never know when the gorilla might just dive out onto the court.

25. Knicks (26-41 LW 24). We are coming up this week on the three year anniversary of Phil Jackson being handed the key to the Knicks and saying he had a plan to turn things around. PJ is back to trying to install the triangle, but the bigger problems have been him giving Joakim Noah and anchor of a contract, then turning a situation where he might have been able to find a new home for Carmelo Anthony into an adversarial confrontation where 'Melo didn't want to appear forced out of town. It's going to be an interesting summer in NYC.

26. 76ers (24-42, LW 26). Is Dario Saric the Rookie of the Year? Joel Embiid is still the frontrunner, but because he only played in 31 games voters are looking around and Saric has now posted at least 19 points in 11 straight games (he had 29 against the Lakers Sunday). If this streak keeps up, he vaults into the conversation, if he's not already there.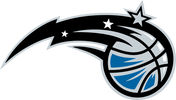 27. Magic (24-43 LW 28). The Magic look relatively better of late, in large part because Terrence Ross at the three and Aaron Gordon at the four are far more natural fits than what was going on when they still had to shoehorn Serge Ibaka into the lineup. Along with those forwards, Elfrid Payton has looked better of late, including picking up his fifth career triple-double at the expense of the Chicago Bulls (Orlando split a home-and-home with them).

28. Kings (25-41, LW 27). Losers of eight in a row, they will keep their pick this season (top 10 protected). One of their picks last season was Skal Labissiere, who was heralded coming to Kentucky but got off to a slow start there. With Cousins gone, Labissiere has been given a little leash and has shown some real flashes of that potential. I liked what I saw from him at Summer League, I think he could develop into something for the Kings.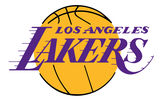 29. Lakers (20-45, LW 29). The most interesting thing out of the press conference introducing Rob Pelinka as general manager was when he was asked if the current Lakers young core was championship material. Both he and Magic Johnson were tepid in their response and had a real wait-and-see attitude. The Lakers shouldn't fully abandon their plan to grow that core (especially since it seems more likely they keep their pick in this draft) but don't be surprised if some of that "core" is moved in favor of players the new front office likes better.

30. Nets (12-53, LW 30). They are going to finish with the worst record in the NBA (much to the joy of Boston Celtics fans), but the Nets are close to moving out of the bottom of these rankings having won three of their last seven. That included beating the Knicks on Biggie night in Brooklyn, can they return the favor on the road this week?