Golden State has owned the top of this ranking for a while — they got it back in January — but the injury to sideline Kevin Durant, and the stumbling losses while they try to find a new offensive groove, has them slide a couple spots. The Spurs are red hot, they get the top spot. Gregg Popovich and Kawhi Leonard could not care less about all such things.
1. Spurs (48-13, Last Week No. 2). Winners of seven in a row and 12-of-14 (the last three in tight games), they have earned the right to be on top of the rankings. Gregg Popovich moving Pau Gasol to the bench has been huge for this team — he's averaging 16 points a game on 57 percent shooting in his last five games, and he fits better with David Lee and that unit (while Dewayne Dedmon and his hard rolls on offense and rim protecting defense fits better with LaMarcus Aldridge as a starter).

2. Warriors (51-11, Last Week No. 1). Adjusting to life without Kevin Durant (until around the start of the playoffs) has not been easy, and not aided by the fact they are in their toughest stretch of the schedule this week (they beat the Knicks Sunday but then face a good Atlanta team on the road Monday). Which means they may fall further in these rankings. While the Warriors obviously miss KD on offense (they need to get back to more Stephen Curry pick-and-rolls) the bigger impact is likely on the defensive end, where Durant was having his best season.

3. Rockets (44-19, LW 4). In their past 10 games, they have taken 50.3 percent of their shots from three. Go ahead and say that's too much and ruining the game if you want, they also have the best offense in the NBA during that stretch. The real key to their wins: They are 10th in the NBA in defense in that stretch. If the Kevin Durant injury does leave the Warriors vulnerable during the playoffs (because he's not 100 percent) the Rockets may be the team best suited to take them down.

4. Cavaliers (42-19, LW 3). Kyle Korver had quite the homecoming in Atlanta, he and his teammates rained an NBA record 25 threes on the Hawks. Andrew Bogut is expected to make his debut for the Cavaliers Monday, and I still am impressed they were able to land two D-Wills — Deron Williams and Derrick Williams — who are contributing. Fun showdown against Houston next Sunday on the road.

5. Celtics (40-22, LW 6). The win against Cleveland last week is not something with lessons that carry over to a potential playoff meeting, but it should have been a big confidence boost. The Celtics split the first two games on their five-game road swing through the West, beating the Lakers but falling to the Suns in the final seconds. Now things get tougher with the Clippers, Warriors, and Nuggets. It doesn't help that Al Horford and Avery Bradley are a little banged up, both were sidelined over the weekend.

6. Wizards (36-24, LW 7). They split a home-and-home with the Raptors in the battle for the three seed (and to avoid Cleveland in the second round of the playoffs). That's keeping them ahead of the Raptors by a game (two in the loss column), but they missed the chance to grow that lead. On the bright side, Bojan Bogdanovic has helped spark the second unit and his eight threes — including the game winner — were huge in Orlando. If the Wizards can get good bench play, they are legit Eastern Conference Finals threat.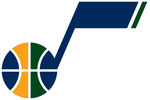 7. Jazz (39-24, LW 5). They seem headed for a first-round 4/5 matchup with the Clippers in the playoffs, and here is what's concerning about that if you're a Jazz fan — the loss to Oklahoma City last week made it seven losses in a row by the Jazz to West playoff bound teams. It would have been a much uglier week for Utah if not for the Rudy Gobert tip-in at the buzzer Sunday to secure an OT win in Sacramento.

8. Grizzlies (36-27, LW 10). Chandler Parsons continues to struggle (7-of-29 from the floor since the All-Star Break) but coach David Fizdale continues to get him run because he knows if Memphis is going to make noise in the playoffs they are going to need him. Parsons, for his part, admits he's "sucked" but remains optimistic. Good tests against the Clippers and Hawks this week.

9. Raptors (37-26, LW 9). With a defense that is stepping up and a whole lot of DeMar DeRozan, the Raptors have gone 5-2 since Kyle Lowry went down injured. The question is can DeRozan continue to handle the extra workload, or will he get some help. The Raptors split a pair with the Wizards last week to remain within striking distance of the three seed (nobody wants to be the four seed and get the Cavs in the second round).

10. Clippers (37-25, LW 11). They have had a brutal schedule since the All-Star break — Warriors, Spurs, Rockets — but with both Chris Paul and Blake Griffin on the court and healthy the Clippers are starting to find a groove again. At least the starters are. On offense. The Clippers need more consistent bench play — not just the Jamal Crawford show, he needs some help — and better defense to climb back up the standings and get home court in the first round.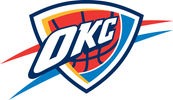 11. Thunder (35-27, LW 8). They have dropped three in a row, and Russell Westbrook is shooting just 35 percent in those games. Westbrook also only had five assists on Sunday, he is close to falling below 10 assists per game and losing the season-long triple-double campaign. Tough week ahead with Portland (who they need to beat), the Spurs, then the Jazz to close out the week.

12. Hawks (34-27 LW 13). Atlanta has been up-and-down this season — slow start, red hot January — and now seemed to have found a groove as a slightly-above .500 team over the past few weeks. That will get them into the postseason for a round. The Cavaliers have played them twice and made 25 threes in each game this season — Cleveland is not a good playoff matchup for Atlanta.

13. Heat (29-34, LW 12). The Heat picked up a nice win against the Cavaliers last week (when LeBron James and Kyrie Irving were both out for rest), but they hurt their playoff drive with losses to the Mavericks and Magic last week. Miami is a 50/50 proposition to make the playoffs according to fivethiryeight.com, but to catch the Pistons the Heat can't drop more winnable games. The Heat play the Pacers this week in a game they could really use.

14. Pistons (30-32, LW 16). They are hanging on to the eight seed, but that with a below .500 record is still a disappointment for Detroit. Why did it happen? Last season the Pistons were +2.6 points per 100 possessions when Reggie Jackson and Andre Drummond shared the court; this season it's -8.2 per 100. And it's been worse lately. (Stats courtesy John Schuhmann of NBA.com.) Tough tests this week with the Bulls, Pacers, and Cavaliers as the Pistons search for wins.

15. Pacers (31-30, LW 15).. Paul George had 34 points on 19 shots Sunday against the Hawks — that was huge, his shooting slump has really hurt a team that lacks other quality, consistent shot creators. Their defense has been better of late, the key is just getting a little more offense to go with it. Glenn Robinson III did his part on Sunday.

16. Bulls (31-31, LW 14). They picked up a quality win over the Warriors (sans Durant) on national television Thursday night. But this is the Bulls, two nights later they scored just 30 points in the second half losing to the Clippers. Consistency is not the Bulls' buzzword this season. The Bulls have won five-of-seven despite some rough play since the break from Jimmy Butler, who is not creating shots (for others in particular) and not getting to the line. The Bulls need that Butler back sooner rather than later down the stretch.

17. Bucks (28-33, LW 19). Malcolm Brogdon is starting and Matthew Dellavedova is coming off the bench, but unless Brogdon gets red hot over the final weeks of the season it's hard to see him passing Joel Embiid for Rookie of the Year. Even though Embiid has played just 31 games. The Bucks are within striking distance of the playoffs, just 1.5 games back of eight seed Detroit, but the Bucks inconsistent play and the upcoming schedule has fivethirtyeight.com saying they have just a 21 percent chance of making the postseason.

18. Nuggets (28-34, LW 17). Jamal Murray told NBC that getting the eight seed in the West is discussed a lot in the Nuggets' locker room — they want it. They have a 1.5 game cushion right now. If Denver is going to separate itself from Portland, Dallas, and everyone else in its rearview mirror, the next two weeks are the time as they have six of their next seven at home. Starting their home run out with a sloppy loss to Charlotte was not helpful.

19. Trail Blazers (26-35, LW 18).. Interesting note via ESPN and the Elias Sports Bureau, after the trade for Jusuf Nurkic the Blazers became NBA's youngest roster. That's little consolation right now for a disappointing season. Fivethirtyeight.com has Portland with just a 26 percent chance to make the playoffs and the reason is a brutal schedule the next couple of weeks that has them playing 7-of-9 on the road. Damian Lillard and the Blazers have won a couple in a row and need to find more wins in this stretch to say within striking distance of Denver.

20. Mavericks (25-36, LW 20). This ranking may be too low — Dallas has won four of five and is just a couple games out of the playoffs in the West. With their suddenly stout defense (since the arrival of Nerlens Noel, who has also helped the offense) they may yet make the playoffs, although fivethirtyeight.com has them with just a 12 percent chance. Dirk Nowitzki is just 20 points short of 30,000 for his career and will pass that milestone this week.

21. Timberwolves (25-37, LW 23). Minnesota has the fourth best net rating in the NBA (how much you outscore your opponents by) over the last 10 games — better than Miami, Boston, Washington, and even Cleveland. They are 6-4 in those games but have been playing better than that. They beat the Jazz and Spurs recently, this team may be finding its groove, but with a tough schedule through the end of the season the playoff dreams will need to be on hold for another year.

22. Hornets (27-35, LW 24). Charlotte just went 3-4 on a seven-game road trip, ending with a win over the Nuggets, but they remain three games out of the playoffs and would need a huge last push. It could happen, a lot of their losses lately have come in close games — this team has the point differential of a 32-30 team, not where they are now but if the close game luck swings they have a shot. An outside shot, but a shot.
23. Pelicans (24-38, LW 21). They got their first win Sunday in a game where DeMarcus Cousins played, although it took a scrappy effort at the end against the Lakers to do it. On defense the big man combo of Cousins and Anthony Davis is working well for the Pelicans, but the offensive end is the work still in progress. In theory they could make a playoff run (just 3.5 games out), but with the need to leap five teams to get in it's hard to picture that run.

24. Knicks (25-37 LW 25). The most interesting thing the Knicks did last week was playing the first half Sunday without all the music/entertainment/dancers/distractions that are now de rigueur at NBA games. The reaction in the arena was mixed, but New York made mocking them easy when they said they wanted to do this to showcase basketball "in it's purest form." In practice, it meant you could hear Knicks fans yell owner James Dolan's name with an expletive attached from all over the arena for a half.

25. Suns (20-42, LW 28). They picked up a dramatic win Sunday over Boston in the battle of 5'9" point guards with Tyler Ulis hitting the game winner for Phoenix. Of course, the game's best highlight wows the Isaiah Thomas/Ulis jump ball.

26. 76ers (23-39, LW 26). Could Dario Saric steal away the Rookie of the year trophy from his teammate Joel Embiid? In his last 10 games, Saric has averaged 19.3 points and 9.1 rebounds per game. Malcolm Brogdon gets mentioned as a guy in the mix, Jamal Murray is getting more and more responsibility in Denver, but Saric is the guy putting up impressive numbers and could make a late run at the award.

27. Kings (25-36, LW 22). They have dropped four in a row — including losing to the Nets. The Kings have no offensive flow now with Cousins gone, and management is all good with that (their pick this year is only top 10 protected, right now they would draft 8/9 (coin flip with Minnesota). Mathematically they are still in striking distance of the eight seed in the West, but in practice that's not happening.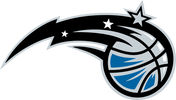 28. Magic (23-39 LW 27). They picked up a nice win over red-hot Miami last week, and the starting five in Orlando seems to have found a groove. When they can stay healthy and on the court (a game after putting up 25 on Miami, Nikola Vucevic sat with a sore Achilles). You have to think moving Aaron Gordon back to the four more has a lot to do with the improved play of late.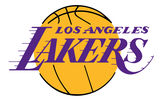 29. Lakers (19-44, LW 29). When Luke Walton interviewed with the Lakers last summer, he and his agent demanded a five-year deal — now you see why. Jim and Johnny Buss made their Game of Thrones move for the Jeanie Buss' big chair last week, and while that was thwarted you can be sure it's not the last of the Lakers' power struggle drama off the court. And we all know how much ownership fighting amongst itself is good for building an on-court program and attracting free agents.

30. Nets (10-51, LW 30). They snapped their losing streak at 16 games with a win over the Cousins-less Kings. Take it where you can get it. Their offense looks improved when Jeremy Lin is on the court, but right now that's limited (minutes restriction). The Nets are 1-4 on their current road trip with three more games to go, then they return home to play the Knicks (which always feels like a road game for Brooklyn).