We're more than halfway through the season, and the power dynamic of the NBA is set: Golden State in the West, Cleveland in the East. Will teams make trades trying to get into that mix, or is everyone going to sit back, hope for the best, and make their moves this summer? Probably more of the latter, but you never know when a team will get desperate.

1. Warriors (46-8, Last Week No. 1). Sure Kevin Durant treats the games against the Thunder like every other game, that's why he's averaging 37.7 points on 65.6 percent shooting in those three games, plus grabbing 9.3 rebounds. The Warriors remain on a 70-win pace this season, although that could drop off that number a little near the end of the season when Steve Kerr will get more serious about resting players.

2. Cavaliers (37-16, LW 3). How is Kevin Love finding a way to fit in better with LeBron James and Kyrie Irving? By going to the corners more. Love is averaging 2.6 corner threes a game, 120 total on the season, and is hitting 39.2 percent of them. Last season took 131 total. While rumors continue to swirl, don't be surprised if the Cavaliers sit out the trade deadline and wait to see who gets waived just after, they will be anyone's first choice and have their pick of the guys other teams jettison.
3. Spurs (41-13, LW 2). They are 2-2 to start off the annual rodeo road trip after a surprising loss to the Knicks Sunday. Tony Parker failed to score against the Knicks, a team that doesn't exactly have a great defensive backcourt, which is why San Antonio is and should be concerned about what Parker brings in the playoffs. That said, Kawhi Leonard is playing like an MVP and the team is on pace for 62 wins.

4. Rockets (40-17, LW 6). Winners of four in a row, and that's thanks to the James Harden show in Houston (an MVP-level show). He has nine 40-point games this season, he leads the league in total minutes played, and the only question is will he physically start to wear down from the load. While his raw shooting percentage numbers have fallen, he's only shooting 40 percent, his efficiency remains high because he gets to the free throw line, plus the 11.3 assists per game.

5. Wizards (32-21, LW 4). They have won nine of 10 and the only loss was to the Cavaliers to overtime (and it would have been a Washington win without a ridiculous shot from LeBron to force OT). The Wizards are 16-5 since the calendar turned to 2017, the second best record in the NBA (Warriors), and while the starters carry the heavy load the once terrible bench has been solid of late. Something to watch Monday night: John Wall vs. Russell Westbrook.

6. Celtics (35-19, LW 5). It's been said a lot but it can't be said enough: Isaiah Thomas is a fourth quarter killer. He's averaging 10.7 points per game in fourth quarters this season, far and away the best in the league. Boston is of the teams to watch heading into the trade deadline, it has a lot of assets and picks to move if there is a player that intrigues, but Danny Ainge is a patient man. Still, don't be surprised if they make a move.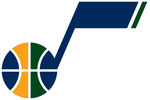 7. Jazz (34-21, LW 7). No offense to Dallas, but how does a Jazz team with this defense blow a 21-point lead? They have a couple losses in a row and a tough week ahead hosting the Clippers and Trail Blazers. Then at the end of the week Gordon Hayward becomes the first Jazz player in the All-Star Game since Deron Williams back in 2011.

8. Grizzlies (33-23, LW 11). They earned a split on a brutal week, beating the Spurs (it was not a pretty game, just the way the Grizzlies like it) then getting thumped by the Warriors. The good news for Marc Gasol and company is the schedule lightens up for the next few weeks — starting with Brooklyn and New Orleans this week — giving them a chance to focus on playoff seeding. This is a team nobody wants to face in the first round.

9. Hawks (31-23 LW 8). Losses to the Jazz and Kings last week showed how much this team's defense has slipped with Thabo Sefolosha out (he's missed seven in a row with a groin injury), but the offense still has this team playing over its head. As it has all season. Don't expect to see them move Paul Millsap at the trade deadline, but as Sean Deveney and I discussed in the latest PBT Podcast they probably should.

10. Pacers (29-25, LW 9).. Losers of three in a row as they move through a tough part of the schedule, which continues this week with the Spurs, Cavaliers, and Wizards. The Pacers need the Jeff Teague who was lighting teams up during a recent seven-game win streak to return, the one who averaged 17.3 points and 8.9 assists per game, plus was knocking down his threes.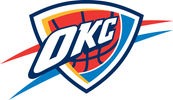 11. Thunder (31-24, LW 10). Russell Westbrook and crew picked up an impressive win over the Cavaliers last week. The bad news is the Thunder need to be more concerned with the Warriors and Spurs in the West if they have playoff dreams that last beyond a quick stay, OKC has yet to beat either of the West's best. Also of note, they are 3-5 since Enes Kanter went out with his arm injury, they miss his offense.

12. Raptors (32-22, LW 12). They have lost four of six, and while the offense has stumbled some of late the real problem is a defense that was fourth in the NBA in December and 18th in February. Now Kyle Lowry is saying the team needs something, and it feels as if there is pressure building on Masai Ujiri to make a trade and bring in some depth at the four. Serge Ibaka is the big name, but there is Danilo Gallinari and other options.

13. Clippers (33-21, LW 14). With Chris Paul sidelined, Jamal Crawford has stepped up his game scoring 20 points a game and shooting 51.4 percent from three in his last five games. Crawford and Blake Griffin are carrying the Clippers offense of late. The Clippers have gone 4-6 on a tough stretch of road games, but it doesn't end now with the Jazz and Warriors on the road this week.

14. Heat (24-31, LW 13). Their 13-game win streak ended at the hands of a Sixers team playing without Joel Embiid or Jahlil Okafor. It happens, but the Heat are just two games out of the playoffs in the East now and have a real shot. It will help to get Dion Waiters back from his sprained ankle — he has thrived in the spotlight — but also expect the Heat to be buyers, not sellers, at the trade deadline.

15. Bulls (26-28, LW 15). Can the Bulls hang on to a playoff spot in the East? They are currently just 1.5 games ahead of ninth-seeded Charlotte and the time off around the All-Star Game couldn't come at a better time as Jimmy Buttler has missed time with a heel injury and Dwyane Wade with his wrist. Also, the Bulls schedule gets tough the next few weeks, starting with Toronto and Boston this week. Chicago is entering a make-or-break part of the season.

16. Nuggets (24-30, LW 17). Nikola Jokic put on a show in Madison Square Garden Friday night, just another step in him announcing himself as a future star in this league. That star didn't pair well with Jusuf Nurkic hence the trade of him for Mason Plumlee, a move the Nuggets thing will help this team get the eight seed in the West. I'm not sold Plumlee and Jokic are going to pair a whole lot better, with the issue being on defense (Denver is already dead last in that category in the league), but if you platoon them, you can bolster the second unit.

17. Pistons (26-29, LW 16). With an impressive comeback win on Sunday night (the Raptors did their share to help) the Pistons improved to 5-2 in February — and it's not a coincidence that Stan Van Gundy has started to lean heavily on Ish Smith and not Reggie Jackson at the same time. The Pistons have games this week against the Bucks and Mavericks — the kinds of games they need to win if they are a playoff team.

18. Mavericks (22-32, LW 18). Dallas tread water in the chase for the eight seed in the West last week with losses to the Nuggets and Trail Blazers, but a win over Utah. Dallas remains two games out of the playoffs and will try to pick up some wins with what be a suddenly deep backcourt — Yogi Farrell has been fantastic, Deron Williams returned to the rotation on Saturday, and J.J. Barea is expected back in the lineup not long after the All-Star break.

19. Trail Blazers (23-31, LW 19).. The trade to bring in Jusuf Nurkic seems like a move for the future, not one designed to help them catch the Nuggets for the eight seed this season, because Plumlee's versatility and skill as a secondary playmaker was a better fit for the Portland offense than back-to-the-basket Nurkic. Also the Trail Blazers now have three first round picks in this coming draft, which is to say don't think they are done dealing. Either at the trade deadline or draft night.

20. Kings (22-32, LW 23). DeMarcus Cousins has already been suspended one game for reaching 16 technicals in one season and now gets another missed game every second technical he picks up — and he got one Sunday night (he made incidental contact to the face of Donatas Motiejunas, it was a fair call he did catch the guy in the face). The Kings need him on the court to have a shot at the playoffs, and the owner wants them in it — which could lead to a short-term thinking move at the trade deadline. Don't be shocked.

21. Hornets (24-30, LW 20). Kemba Walker is a deserving All-Star for the Hornets this coming weekend, the first Hornet All-Star since Gerald Wallace in 2010. The Hornets, however, have gone 1-2 on a homestand before they head out on a brutal seven game road trip (starting Wednesday in Toronto). They are only 1.5 games out of the playoffs but those postseason chances could get buried if they struggled on their road trip. They got Cody Zeller back for a night, they need a lot more of him.

22. Bucks (23-30, LW 24). The Bucks got Kris Middleton back and things were looking up, and then came the devastating ACL injury to Jabari Parker. The Bucks are back to playing their aggressive defense — in February they are averaging eight blocks and 9.8 steals per game, can that plus some added offense from Mirza Teletovic get them back into the playoffs? Hard to see it.
23. Pelicans (21-33, LW 25). It is going to be a wild weekend in New Orleans, with the NBA All-Star Game and Anthony Davis is rightfully going to be at the heart of it all. Of course, the question is when the Pelicans will get some All-Star level talent to go around Davis? I'm good with the idea of taking a flyer on Jahlil Okafor via trade, maybe he pairs well with Davis, but what this roster really needs is some shooting out on the wings.

24. Timberwolves (20-34, LW 26). Zach LaVine is gone for the season, but Andrew Wiggins and Karl-Anthony Towns have stepped up on the offensive end in his absence. The problem is without LaVine the defense seems to be suffering. Things are not going to get any easier this week with the Cavaliers and the improving Nuggets on the schedule, but we're looking forward to a Towns vs. Jokic matchup.

25. Knicks (23-33 LW 21). Carmelo Anthony vs. Phil Jackson, and the utter foolishness of James Dolan, were drawing all the headlines in New York, but something else key for this team happened Sunday — Kristaps Porzingis looked confident and back in his groove again. He had 27 points on 10-of-19 shooting against the Spurs. Don't expect a New York trade before the deadline (unless Jackson is willing to take back pennies on the dollar) but I still expect to see Anthony get dealt this summer.

26. 76ers (18-32, LW 22). A Sixers friend asked me a question I couldn't answer the other day: How many more games does Joel Embiid need to play to win Rookie of the Year? He's played 31, and Patrick Ewing once won just playing 50, but Embiid might not make that number. If he plays 45 is that enough? 40? With a weak class it might be. With Embiid out the last seven in a row the Sixers have gone 1-6.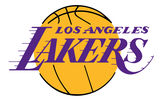 27. Lakers (19-37, LW 29). The Lakers are staring and giving their young core some run together, and while Brandon Ingram has been improving it really all comes down to D'Angelo Russell — the Lakers are 13 points per 100 possessions better on offense in their last 10 when he is on the court, and 5.2 better on defense. Are the Lakers sold on Russell, or if they get to keep their pick (meaning it's in the top three) do they take another point guard if Ball or Fultz are on the board?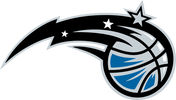 28. Magic (20-36 LW 27). The Magic have the worst net rating in the NBA over their last 10 games, but they are worth watching on the trade market as everyone not named Aaron Gordon is available. There's a lot of interest from teams — Miami and Toronto in particular — in renting Serge Ibaka, but so far Orlando's price is too high. Ibaka is not going to re-sign in Orlando unless they dramatically overpay, so they may be smart to get something now while they can.

29. Suns (17-38, LW 28). Devin Booker's 27-point quarter against the Bucks was a nice distraction from the rest of the week — Alex Len getting suspended for a fight, and Dragan Bender needing ankle surgery that will sideline him at last a month. The Suns are looking to find Brandon Knight a new home at the trade deadline, it's something to watch.

30. Nets (9-45, LW 30). Losers of a dozen in a row and 22-of-23, and it's a sign of where this team is in the New York market that nobody is really talking about it, they'd rather rip James Dolan. Which to be fair, is a lot more fun than watching a Nets game. Don't expect a Brook Lopez trade by the deadline unless another team becomes desperate and meets Brooklyn's demands — he's their best asset and GM Sean Marks isn't giving him away.