In a seven-game series, I would still take Golden State (with their flaws) or Cleveland to beat San Antonio or Houston, but in the regular season those latter two teams are hotter and move to the top of the food chain for a week. Also, Boston could move past Toronto in the standings — they already have in these rankings — with a win Tuesday when the teams meet.
1. Spurs (30-7, Last Week No. 3). Winners of four in a row and seven of their last eight, the Spurs defense is back (allowing less than a point per possession in their last 10 games) and with it they have outscored opponents by 16.1 points per 100 possessions in their last 10 (best in the NBA). The Spurs have another interesting find in Davis Bertrans, who was a draft-and-stash throw in as part of the Kawhi Leonard/George Hill trade who dropped 21 last week and has played solidly in a bench role for the team.

2. Rockets (30-9, LW 4). Winners of eight in a row, that includes a game where Russell Westbrook puts up the bigger stat line but James Harden led the Rockets to the win (which sums up the MVP race to this point). Not that Harden's stat lines are not eye catching — he has 10 triple-doubles himself this season and 10 straight 20/10 games. With Clint Cappela still out with a broken leg, Montrezl Harrell has stepped up with some big games, including 28 points on 12-for-13 shooting Sunday.

3. Cavaliers (28-8, LW 1). Adding Kyle Korver helps in the short term (until March or so) when J.R. Smith returns, but this was really a move about games 6 and 7 of the NBA Finals — Tyronn Lue has a dangerous new weapon. Credit GM David Griffin for going all-in — you have 32-year-old LeBron James, things don't get more "win now." The Cavs have started 2-0 on a six-game road trip through the West that concludes next Monday with a rematch at Golden State.

4. Warriors (31-6, LW 2). How much should we read into the issue with the Warriors going a little too much Kevin Durant isolation in crunch time? Or that ugly fourth-quarter collapse against Memphis last Friday? It's January, so not much, but what makes this team dangerous in the clutch was teams can't guard everyone, and they are stocked with shooters — go isolation and the defense doesn't have to (the same way). If the Warriors fall into the iso habit (with KD, Stephen Curry, or anyone) in crunch time they will pay for it.

5. Celtics (23-14, LW 6). Winners of four in a row, although Utah was the only team over .500 in that stretch (and the Celtic defense has not impressed in the last 10 games). Isaiah Thomas is in a tough spot with the other top point guards in the East — somebody is going to get left out of the All-Star Game. So Thomas is doing his best to make sure it's not him: He's averaged 34.8 points per game on 54.7 percent shooting in his last five, hitting 58.5 percent from three in that stretch.

6. Raptors (24-13, LW 5). Toronto's defense, which helped carry them early on (along with their elite backcourt) has faltered of late. So has the entire Raptors team, dropping five of seven against a tough schedule, while Boston has feasted on a softer one. The Raptors get the chance to re-establish their status as second best in the East Tuesday when the Celtics come to town (lose and they fall to third in the East).

7. Grizzlies (23-16, LW 7). With their defense slipping a little of late (and the offense picking up) the Grizzlies have become less consistent — they lost to both Los Angeles teams (the Clippers were without Blake Griffin and Chris Paul), then turned around and beat the Warriors in a thrilling overtime game. Good tests with teams they are battling for playoff positioning this week on the road in Oklahoma City and Houston.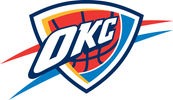 8. Thunder (22-16, LW 8). Here is Westbrook's MVP case in a nutshell: They are 14-3 when he has a triple-double, 8-13 when he doesn't. He has to carry the offensive load and be efficient for this team to have a chance. The Thunder had lost three in a row against a tough January schedule until another Westbrook triple-double and a win against Denver Saturday. Seven of their next eight games are on the road.

9. Hawks (21-16 LW 12). Winners of seven in a row thanks to fantastic defensive play, but how hard will the Kyle Korver loss hit them? And how will they deal with the sword hanging over their head in the form of impending Paul Millsap and Thabo Sefolosha trades? Did this win streak build up enough of a cushion to keep them in the playoffs when those trades come down? Plenty of questions in Atlanta, but they are just three games from falling out of the playoffs right now in the crowded East.

10. Clippers (25-14, LW 13). Winners of four in a row, three of those have come with Chris Paul back and Los Angeles is looking like one of the top four teams in the West again. Expect LA to shoot back up these rankings the next couple of weeks as they have a five-game homestead with only one of those teams over .500 (OKC).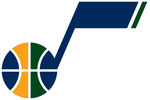 11. Jazz (23-15, LW 9). For their win over the Timberwolves Saturday, the Jazz were completely healthy for the first time this season — both Alec Burks and George Hill were in the rotation. They may be able to get on a little run with six of their next eight at home, although Cleveland comes to town Tuesday and that's not going to be easy.

12. Pacers (20-18, LW 15).. Winners of five in a row, they get a little rest this week flying to London for their one game, against Denver. Jeff Teague has played better, but the other key is the Paul George and Myles Turner combination: Indiana is +6.5 per 100 possessions on the season when those two are on the court together, but that is up to +22.1 in the last five games.

13. Bulls (19-18, LW 18). Three impressive wins last week including Cleveland and Toronto — all thanks to Jimmy Butler being on an incredible hot streak. That included Butler scoring 14 in the fourth against the Cavaliers, which has Chicago fans saying he should get mentioned in MVP talk. Busy five games in seven nights week for Chicago, with two back-to-backs (getting Washington and Memphis on those second nights).

14. Bucks (18-18, LW 11). Giannis Antetokounmpo is second in the Eastern All-Star fan voting for the front court, and as the NBA is accounting for misspellings of his last name on ballots his totals should jump. He seems a lock. Rookie Malcolm Brogdon has been an absolute find — he's shooting 41 percent from three, can work off the ball, can defend, and give Jason Kidd lineup options.They split a close home-and-home with the Knicks, then dropped a game to the Wizards.

15. Hornets (20-18, LW 10). Charlotte's top-10 defense for the season has been bottom 10 in the league in the last 10 games, with a slump on the defensive glass being part of the issue. Nicolas Batum missing some time with a sore knee isn't going to help that cause. They almost picked up a win against Detroit thanks to Marco Belinelli's brilliance, but fell just a half-second short

16. Wizards (18-18, LW 14). John Wall has been fantastic of late — he was the NBA's Player of the Week last week — and the Wizards caught a break Sunday getting to face the Bucks without the Greek Freak (due to flu). Now they have five games in a row at home, a chance to solidify a playoff position in the crowded bottom half of the East.

17. Knicks (17-20 LW 16). Derrick Rose has looked the best he has in years this season, but he's not the old Rose anymore: The Knicks are now 1-12 when Derrick Rose takes 17 FGA or more (hat tip @bball_ref) Kristaps Porzing is frustrated with this team's inconsistency — as he should be, this team has lost seven of eight. Games against the Bulls and Raptors this week, the kind of games where they could use a win to get back in the playoff picture.

18. Pistons (18-21, LW 23). In November, the Detroit Pistons allowed 103 points per 100 possessions on defense. In December they were giving up 105.1 — and the decline is picking up speed. In their last five games, the Pistons are allowing 111 points per 100. In spite of that, Detroit has won two straight games by one point, not pretty but the Pistons will take it.

19. Trail Blazers (16-23, LW 22). This team should be the best of the bunch battling for the final playoff slot in the West, what with Damian Lillard and C.J. McCollum, but they keep taking steps back. Look for them to be active on the trade market looking for defensive help (particularly a defensive big). Tough back-to-back this week, first the improving Lakers on Tuesday (LA is just two games back of them in the playoff chase) then Golden State the next night.

20. Kings (15-22, LW 21). They have started off 0-3 at home on a seven-game homestead that is key if this team is serious about making the playoffs (when it ends they head out on the road for eight straight). As an aside, the Kings interest in a Paul Milsap trade has one major flaw — he's a free agent this summer? Do the Kings really think they can re-sign him?
21. Pelicans (14-24, LW 17). Anthony Davis is trying to carry this team, he has four straight games of at least 20 points and 15 rebounds, but it's not working, they have lost three straight. That said, they are still in the playoff hunt in the West, but they spend the week on the road where they are 4-13 on the season. New Orleans needs some road wins to make the postseason.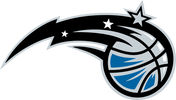 22. Magic (16-23 LW 19). Coach Frank Vogel on the team's struggles: "We've just got to feel the game out better. When we're too perimeter orated and the shots aren't falling full cover, we've got to drive the basketball more and get it inside and not settle. This team doesn't pass the ball instinctually very well."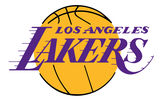 23. Lakers (15-26, LW 28). The Lakers have won three of four and moved within two games of the eight seed, and Lakers fans should thank D'Angelo Russell for that. He said that at the urging of Luke Walton he has developed a routine — for game days, for practice days, etc. — and that has helped him feel more comfortable, allowing him to be more aggressive. In his last five games, he's averaged 20.8 points per game on 39.7 percent shooting from three, plus 5.2 rebounds, 5 assists, and 1.4 turnovers a night. More than that, he just looks comfortable and confident running the offense.

24. Nuggets (14-23, LW 20). It was a brutal week on the schedule — Warriors, Spurs, and Thunder — but they were tied just a week ago for the eight seed with the Kings, lost to them, and the losing streak is up to five. Denver has fallen to dead last in the NBA in defense this season, allowing 110.2 points per 100 possessions. Just one game this week, against the Pacers in London.

25. Mavericks (11-26, LW 25). There have been moments the past couple weeks, as this team gets healthy, that it seems Dallas might start to figure it all out. Then they get slapped around by Phoenix. The Mavericks get the chance for a little revenge against the Suns this week, but the game is being played in Mexico City.

26. Timberwolves (11-26, LW 24). Remember last season when the complaint about the Timberwolves was they didn't know how to close out games. Well, as John Schuhmann of NBA.com notes, this year Minnesota is 5-15 in games within five points in the final five minutes. Also in classic Tom Thibodeau fashion, Andrew Wiggins is fourth in the NBA in total minutes played, Zach LaVine is sixth, and Karl-Anthony Towns is 12th.

27. Suns (12-26, LW 29). They had won two in a row then made the Cavaliers work for the win Sunday night, all good signs. Eric Bledsoe is having an All-Star kind of season averaging 20.4 points, 5.8 assists, and 4.8 rebounds a game, it just may be tough to get a nod from the coaches because of the depth of the guards in the conference and the Suns' struggles.

28. 76ers (10-25, LW 27). More fodder for the Joel Embiid's ROY campaign: He is first player in NBA history have six-straight games of 20 points or more in fewer than 30 minutes (via Elias). With the win over the Nets Sunday, the Sixers are now 4-4 on the road in their last eight (they won just three games on the road all of last season). Not a coincidence Nerlens Noel is playing more and the defense looks better.

29. Heat (11-28, LW 26). Justise Winslow is out for the season, and while he certainly was struggling with his jumper he defended well and the Heat were 4.8 points per 100 possessions better when he was on the court. They are 2-11 in their last 13, 1-3 on the current road trip with games in Golden State and Milwaukee remaining.

30. Nets (8-28, LW 30). Losers of six in a row, and they recently had a stretch of 7-in-10 at home and went 0-7 at Barclays. Still no timetable on Jeremy Lin's return as the Nets are being cautious. In a "rearranging a the deck chairs on the Titanic" move, the Nets have released Anthony Bennett so they can sign Quincy Acy.