This is the last year Adidas will be making the NBA All-Star Game jerseys. Nike outbid Adidas for the right to make all NBA uniforms starting next season, and with that comes the rights to the All-Star Game, Christmas Day, and other specialized gear. Expect Nike to go big in its first season.
For it's last one, Adidas followed its ASG trend of the past couple of seasons and kept it simple. Maybe too simple? You be the judge, here's some snapshots of the new uniforms.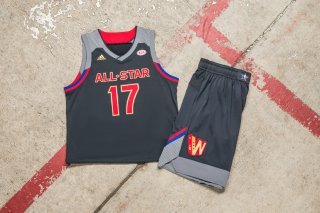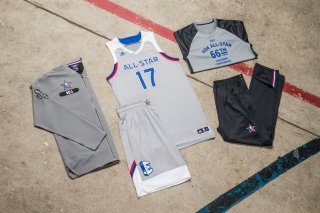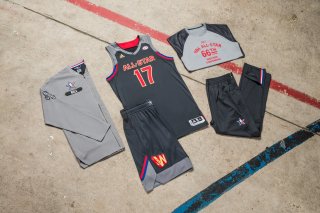 Yes, that is a small Kia ad patch on the shoulder — they had that for last year's All-Star Game as well. Those are coming to the regular season soon, get used to it.
This year's look is certainly less flamboyant than what Adidas did last time we were in New Orleans for the All-Star Game. I'm curious if the move last year — taking the game out of Charlotte because of North Carolina's ridiculous "bathroom law" and moving it to New Orleans — impacted the design. It certainly gave them less time, Adidas likely already had something detailed for Charlotte. Here is what the last New Orleans All-Star Game uniforms looked like.