Only minor changes near the top of the board this week (Toronto and Houston switch spots), as we all await the Martin Luther King Jr. day rematch of Cleveland and Golden State. Two teams on the rise are Washington and New Orleans, now we see if they can sustain success.

1. Cavaliers (25-7, Last Week No. 1). It has raised eyebrows: LeBron James just turned 32 and is racking up a lot of minutes. A lot. He averaged 38.5 minutes per game in December. However, in a radio interview last week Tyronn Lue said the goal was to keep him at about that pace until late January/early February, then back him off some, so he is rested for the playoffs. The problem is resting him hurts the team — he sat a game again last week (they aren't being punished for that here), and the Cavs are 0-3 when he does. That said, they beat the Celtics and remain the clear best team in the East.

2. Warriors (29-5, LW 2). Good teams not only beat other good teams, but they also don't stumble against lesser competition — the Warriors are an NBA-best 19-1 against teams under .500. They picked up two wins at home this week and are 14-2 at Oracle this season, where they will be a lot for the next few weeks (they don't leave California again until Jan 19). A number of radio shows have asked me if the Cavaliers are in the Warriors' heads? We won't really know until June, but ask again after the Martin Luther King Day rematch.
3. Spurs (27-7, LW 3). They went 12-2 outscoring opponents by 8.8 points 100 possessions in December, and a lot of that is thanks to a defense that held teams to a point per possession in December (second best in the NBA in last month). The team also was undefeated in games where they led by 13 until Sunday, when Atlanta came back and won in OT (when a sick Kawhi Leonard couldn't hit the game winner). Interesting tests this week against two of the better teams in the East, Toronto and Charlotte.

4. Rockets (26-9, LW 5). The Rockets are 18-2 against teams under .500 this season, third best record in the NBA (behind Golden State and San Antonio). That is what good teams do, not let up and beat the teams they should. Winners of four in a row, their offense has been on fire of late, with a streak of four consecutive games with at least 120 points (the last time the Rockets did that was the 1978-79 season). Of course, James Harden leads the way and his 53 points, 16 rebounds and 17 assists night on New Year's Even was one of the best performances from anyone this season.

5. Raptors (23-10, LW 5). Congratulations to DeMar DeRozan, who passed Chris Bosh last week as Toronto's all-time leading scorer. The Raps have gone 3-2 on a West Coast road trip, which started with a couple wins giving them a franchise-record seven road wins in a row, before falling to the Warriors. One game left on the trip, in San Antonio. Will having Jakob Poeltl step in for Patrick Patterson on the "Kyle Lowry and the bench" lineup that has destroyed teams be a step back? Not so far.

6. Celtics (20-14, LW 9). They fell to Cleveland, they aren't on that level yet, but picked up wins against Memphis and Miami, the latter thanks to Isaiah Thomas' 52-point, 29 in the fourth quarter effort against Miami Friday. IT is having another All-Star level year (choosing the guards in the East will be tough). Just looking ahead to the summer: Thomas and Avery Bradley — who is playing well of late — will both be up for new contracts.

7. Grizzlies (22-14, LW 7). They have the point differential of a team with a 19-17 record, but in December they had the best defense in the NBA (allowing 99 points per 100 possessions) and the last couple weeks their offense has been impressive. Wins last week against Oklahoma City and Sacramento has them solidly in the playoffs in the West, despite ongoing injury issues (Mike Conley missed more time last week). Six of their next eight games are on the road.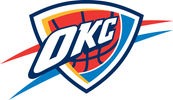 8. Thunder (21-13, LW 8). It's hard to come up with new ways to say "Russell Westbrook is unbelievable" but when he's on the floor he accounts for 39.1 percent of the Thunders points (via scoring or assists). The formula of good defense, strong rebounding, and Westbrook works — but can they keep it up through the All-Star break. They spend most of January on the road and have arguably the toughest schedule in the league for month.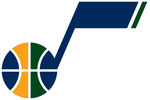 9. Jazz (21-13, LW 10). They got right with wins over soft teams they should beat (Lakers, Sixers, Suns) but the Nets on Monday night starts a tough five games in seven nights road trip that includes getting Boston and Memphis on the second night of back-to-backs. Can the basketball gods ease up on George Hill, please? He missed 13 games due to injury, looks good coming back and scores 21, then the next game takes an elbow to the head and is knocked into the NBA's concussion protocol.

10. Hornets (19-15, LW 11). I love Kemba Walker's "Walker, Charlotte Ranger" campaign for the All-Star Game, and he deserves to be there. Whether he will be will come down to the coaches, who have some tough choices to make. Nicolas Batum has been playing well for the last few weeks, and the Hornets need him to continue. Charlotte can look up and see Boston just a game ahead of them in the standings, but they need to keep winning because they are just 2.5 games up on New York and the nine seed — and falling out of the playoffs.

11. Bucks (16-16, LW 12). With Giannis Antetokounmpo and Jabari Parker, the Bucks are about on the top of my must-watch League Pass list — this team is entertaining. And good. They remain one of four teams with a top 10 offense and defense, and their point differential is that of a 19-13 team. Malcolm Brogdon put up his first triple-double ever, and he's making a push to get more of Matthew Dellavedova's minutes. Interesting home-and-home with the Knicks, plus the Wizards on the schedule this week — the kind of games a playoff team needs to win.

12. Hawks (18-16 LW 15). Interesting note: in close games late, Thabo Sefolosha plays for the Hawks and Kent Bazemore — he of the new four-year, $72 million contract — sits. With Bazemore watching, the Hawks had an impressive win over the Spurs Sunday at home. Interesting timing department: Al Horford returns to Phillips Arena for the first time Friday night with his new team, just as rumors of Paul Millsap and Kyle Korver trades start to rumble through the league.

13. Clippers (22-14, LW 6). Losers of six in a row, much of that without Chris Paul (hamstring) and all of it without Blake Griffin (knee). CP3 is expected to miss at least one more game (Monday in Phoenix). Get this team healthy and they'll be fine. If you want a bright spot Clippers fans, the January schedule is probably the softest in the West.

14. Wizards (16-16, LW 16). A hot second half of December — the Wizards have won 9-of-12 overall and eight in a row at home — has them in the middle of the playoffs in the East right now. What 2-8 start? What chemistry issues — Bradley Beal cast an online vote for John Wall for the All-Star Game (and himself, of course). The Wizards defense was middle of the pack in December (which was an improvement), but it's their top-10 offense that has them moving up the standings. Fun, high-scoring showdown with the Rockets this week.

15. Pacers (17-18, LW 14).. They fell to the Wizards, but picked up good wins against the Bulls and Magic because the ball started moving again on offense (Jeff Teague had 26 combined assists in those wins). We will assume Paul George found those games fun. Good news for the Pacers' playoff hopes, the schedule softens up considerably for them in January, including having the Piston, Nets, and Knicks this week.

16. Knicks (16-17 LW 13). Great stat via Haralabos Voulgaris: Through the last two seasons Kristaps Porzingis is shooting 77.2% eFG% on uncontested threes. But the Knicks are putting a huge load in terms of both minutes and demand on the young, still-growing player and now he is trying to play through a sore Achilles. Not ideal. The Knicks have lost four games in a row, and Derrick Rose has scored at least 20 points in each of those games. This week they play the Magic, the Bucks twice in a home-and-home, and the Pacers — all teams they will be battling with for a playoff spot until the end of the season. They need some wins.
17. Pelicans (14-21, LW 23). Winners of four in a row, the last three of those with Anthony Davis starting at center and no Alexis Ajinca or Omer Asik (both are racking up DNPs). The win streak has this team in the hunt for the eight seed in the West, just a game back of Sacramento and Denver (tied for eighth), with Portland also in that mix. Tough week ahead with Cleveland and Boston on the schedule. Also, a smart roll of the dice on Donatas Motiejunas, but don't expect much of him to start.

18. Bulls (16-18, LW 17). Reports surfaced that Fred Hoiberg could be in trouble as the Bulls coach after a rough December for the team. Really? The front office assembles the worst three-point shooting team in the NBA, one that still doesn't fit the coach's preferred style of play, and so you fire the coach? I'm not sold yet on Hoiberg, but this is not on him. He has sent Rajon Rondo to the bench and is playing Michael Carter-Williams in his place — that's not going to solve the Bulls' shooting problems.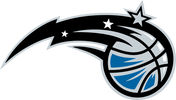 19. Magic (15-19 LW 19). This team has the makings of being great on defense, and they have shown that in stretches this year, but then in December they were back to being bottom 10 in that category. Despite some good nights from Aaron Gordon, the offense isn't going to bail this team out much, they need to defend better. It's not going to get easier to stay in the playoff hunt, they have a tough January schedule ahead of them.

20. Nuggets (14-19, LW 21). Nikola Jokic averaged 17 points and 8.9 rebounds a game through December. The Nuggets are playing teams close, but they need to get more wins — particularly this week against Sacramento, the team they are tied with for the eighth seed on the West. The rest of the week is brutal — Warriors, Spurs, and Thunder.

21. Kings (14-19, LW 18). Rudy Gay has missed 8-of-9 due to injury, and it showed last week in losses to Portland and Memphis — the kinds of wins the Kings need if they are going to be a playoff team. The starting lineup with Ben McLemore and Matt Barnes has struggled, particularly on defense. After playing a big game in Denver Tuesday, the Kings have seven games in a row at home and need to rack up wins to solidify a playoff standing.

22. Trail Blazers (14-21, LW 22). They seemed to break out of their slump with big wins over Sacramento and Minnesota last week — and they did it without the injured Damian Lillard. You can thank C.J. McCollum for that. The defense has looked better with Lillard out (not a huge coincidence with Allen Crabbe getting his minutes).

23. Pistons (15-20, LW 20). The Pistons are 3-8 in their last 11 games and have been outscored by 9.4 points per 100 possessions, worst in the NBA, in those games. Their offense has been anemic in this stretch, scoring a point per possession, while the defense that carried them early has been a mess and bottom 10. Stan Van Gundy said he doesn't want to try and shake up this team with a trade yet, but he needs to do something (and figure out how to get Reggie Jackson back to his old self).

24. Timberwolves (11-23, LW 27). They have gone 5-5 in their last 10, which is a step forward — all because their defense has been top 10 in the NBA in that stretch. That has been their weakness all season, but maybe Tom Thibodeau is starting to get through to the young core. Look for Thibodeau put on his GM hat and to try and get a better shooting point guard at the deadline or this summer. They need the floor spacing with Andrew Wiggins and Zach LaVine driving, and Karl-Anthony Towns in the paint — all three of them are averaging better than 20 points a game this season.

25. Mavericks (10-24, LW 25). Rick Carlisle is a genius, but even he is going to struggle to get things to work with both Dirk Nowitzki and Andrew Bogut on the floor — the Mavs have been outscored by 62 points in the 53 minutes they have both been on the floor this season. It's simply too slow on defense, and the offensive spacing doesn't work, they are better with either of those two paired with Harrison Barnes. Dallas struggles against teams that can push the pace, which may be bad news against Washington and Phoenix this week.

26. Heat (10-25, LW 24). How banged up are the Heat? Sunday night they started Josh Richardson, Rodney McGruder, Wayne Ellington, Luke Babbitt and Willie Reed. That ended about as well as you'd expect. Miami has nine healthy players on the roster, and it's not their starters, which is why they have lost five in a row. They are on a West Coast road swing this week in Phoenix, Sacramento, and taking on both Los Angeles teams.

27. 76ers (8-24, LW 29). Was asked on a Philadelphia radio station this week how they can get Joel Embiid to the All-Star Game? No way the fans/players/media will vote him a starter, but you can make a case the coaches should pick him as a reserve — it's not like he's going to break his minutes restriction in that game. Probably a year away, but I'd love to see him in New Orleans (and not just for rookie/sophomore). The Sixers salvaged a West Coast road trip with a win in Denver, and when Embiid plays this team does not go down easily.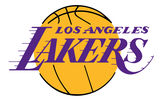 28. Lakers (12-25, LW 26). They were 2-14 in December, getting crushed in the second half of games all month, and that continued as the calendar flipped over as Kyle Lowry torched the Lakers in the fourth and the Raptors got the win. The Lakers also "passed" the Trail Blazers for the worst defense in the NBA on the season. Not to pile on, just a reminder that the Lakers first round pick this year goes to the Sixers (unless the lottery balls are kind and they land in the top three again).

29. Suns (10-24, LW 28). Expect trade rumors surrounding the Suns to pick up, particularly around Brandon Knight, but they are going to have to showcase him a little. He's lost minutes to Tyler Ulis of late, and also Marquese Chriss and Dragan Bender are getting more run — Earl Watson wisely has entered the "let them learn on the job" phase of the season.

30. Nets (8-24, LW 30). Jeremy Lin is still out with another hamstring injury (the basketball gods have been unkind to him this season) and Randy Foye is only going to be able to bail them out so much. The Nets are a respectable 7-8 at home, where they play seven of their next nine games. (To save you doing the math, they are 1-16 on the road.)