The Cavaliers' 109-108 win over the Warriors yesterday featured far more than its fair share of amazing plays.
Among the most overlooked: After falling (for whatever reason) on Golden State's final possession, Kevin Durant still got off a last-second shot from his back. Considering the circumstances, it didn't miss by that much.
But Richard Jefferson – continuing his fourth-quarter exuberance and Cleveland's championship afterglow – celebrated before Durant launched. A couple screenshots: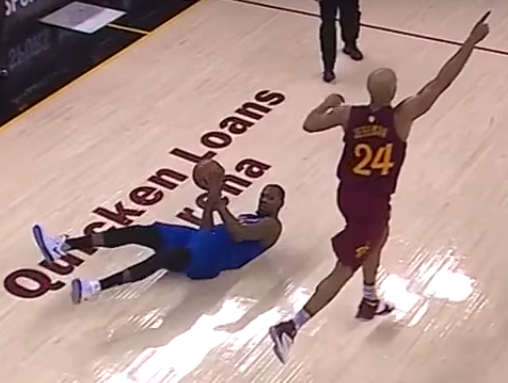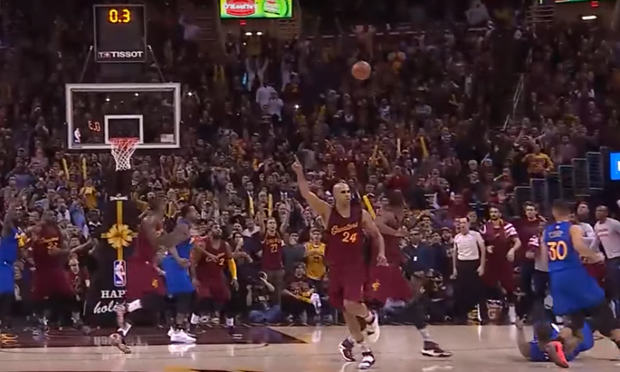 All's well that ends well, and the Cavaliers won anyway.
Really, the Warriors celebrate so much with their shots in the air, it's just appropriate other teams use that time for their own celebrations.