It was a sad day around the NBA as we all feel we lost a friend. Here are the takeaways from the Thursday.
1) We will miss you Craig Sager. After a valiant nearly three-year battle with a rare form of leukemia, beloved and brightly dressed sideline reporter Craig Sager passed away Thursday at the age of 65.
Love and tributes poured in from around the NBA Thursday, from players on social media to the Bucks' Sager Strong warmups pregame Thursday night.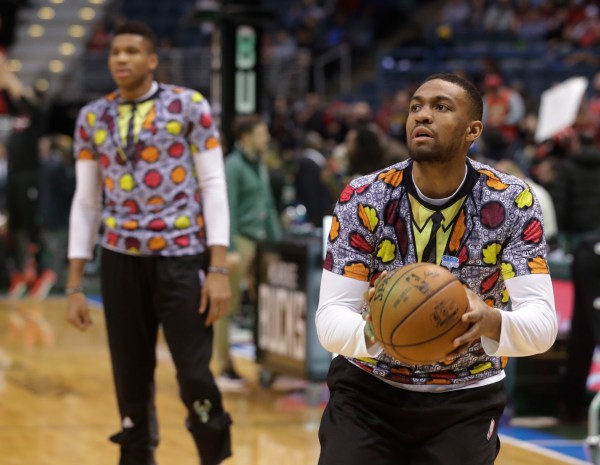 There are a lot of things worth watching, such as the HBO Real Sports interview with Sager. But my favorite was the TNT tribute. Well done gentlemen.
Rest in peace, Craig.
2) Giannis Antetokounmpo drops 30, shows us how scary a world it will be when his jumpers fall. Which player leads the NBA in points in the paint per game? DeMarcus Cousins? No. Anthony Davis? No. Hassan Whiteside? Try again.
It's Giannis Antetokounmpo. Attacking the basket both in transition and in the half court, he has taken 54 percent of his shots this season in the restricted area and is hitting 69.7 of those (well above the league average. As for outside the paint… just look at his shot chart for the season.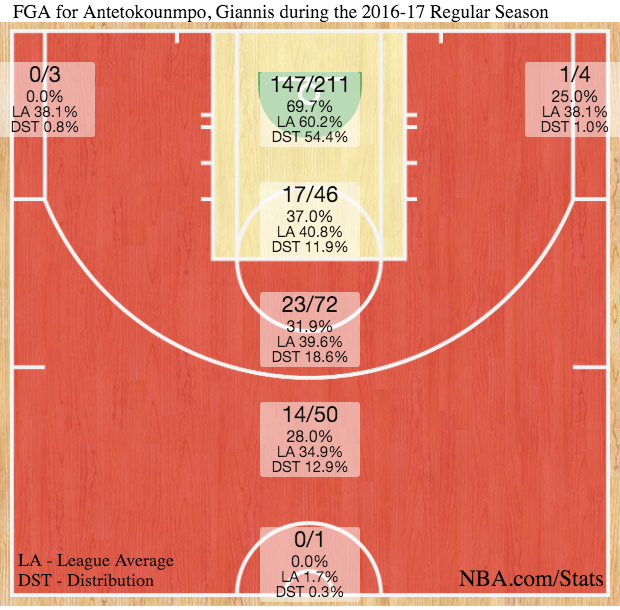 Then in the first quarter Thursday night, the Greek Freak 4-of-6 from the outside, including both attempts from three on his way to 12 points, and showed us flashes of what could be. And it should terrify the rest of the league.
Antetokounmpo went on to have 30 points and 14 rebounds, Jabari Parker added 28 points on 19 shots, and the young core of the Bucks led them past the Bulls 108-97 in a game that wasn't that close, save for a late rally by Chicago. (The Bulls are having some issues, but that's another post for another day.)
3) Golden State put on a passing clinic — 36 assists on their first 36 buckets. That's not fair. It's not that their just loaded with three of the top five shooters in the game, it's that the Golden State Warriors are selfless and share the rock. Which makes them impossible to defend.
The Warriors had 36 assists on their first 36 buckets Thursday night — including all 26 in the first half — and finished the night with 41 in a route of the shorthanded Knicks, 103-90. The outcome of the game was about as big a surprise as a Donald Trump early-morning tweet storms, but it's how the Warriors got there that was impressive.