The Clippers have slipped all the way to sixth as hot teams in Toronto and Houston leapfrog the stumbling team in Los Angeles (well, I guess they both are stumbling in that city). Brooklyn slid to the bottom of the rankings, but they get Jeremy Lin back this week, that should help them move back up.

1. Warriors (21-4, Last Week No. 1). The Warriors starting five — Stephen Curry, Klay Thompson, Kevin Durant, Draymond Green, and Zaza Pachulia — outscore opponents by 14.6 points per 100 possessions, and assist each other on 81.3 percent of their made shots. The "death lineup" (I prefer "death star lineup" now, but whatever) is averaging just over 5 minutes a game on the court, but is outscoring opponents by 26.4 points per 100 possessions.

2. Cavaliers (17-5, LW 5). We know the Cavaliers starting five is good, and Tyrone Lue has leaned on them for 281 minutes this season (16.5 minutes a game, when they've all played). The next most used lineup has just 46 minutes — Lue is still searching for other combinations and rotations he likes. Despite that the Cavs have won four in a row, beating the Raptors and other teams from the East. Interesting home-and-home with the suddenly hot Grizzlies this week.
3. Spurs (19-5, LW 2). After a slow start to the season on the defensive end, the Spurs have started to look like the Spurs on that and and now have a top-10 defense, although the numbers are odd — for example, they still struggle some with a pick-and-roll ball handler who can score. It helps to have Kawhi Leonard on that end… and on offense. The Spurs won 3-of-4 on the road and 5-of-6 overall recently, with a soft schedule this week.

4. Raptors (16-7, LW 4). Which team is in a virtual tie for best offense in the NBA with that star-laden team in the Bay Area? Yes, the Raptors, who are scoring at 114.2 points per 100 possessions. They do it an old-school way, with a lot of midrange jumpers and more isolation, but it has worked for them. Toronto settled into it's place in the Eastern pecking order last week: They still can't beat Cleveland, but they can beat the third best team in the East, Boston, and everyone else.

5. Rockets (17-7, LW 6). Winners of six in a row, including some quality wins over Boston and Westbrook's OKC. In their last 10 games, the Houston defense is 18th in the NBA — middle of the pack on that end will get this team a lot of wins because their offense is so good. The defense and bench play improved dramatically since the return of Patrick Beverley. Soft schedule this week could see the win streak extend into double digits, but it likely will not see the return of Donatas Motiejunas to the court.

6. Clippers (16-7, LW 3). They are 5-5 in their last 10, and the issue (as it always seems to be) is depth. No lineup in the league has played more minutes this season than the Clippers starters — Chris Paul, J.J. Redick, Luc Mbah a Moute, Blake Griffin and DeAndre Jordan have loved 411 minutes together (almost 20 a game) and are +18.6 points per 100 possessions. The second most used lineup by Doc Rivers is the all bench lineup at 143 minutes (and it's +6.6 per 100).

7. Grizzlies (17-8, LW 11). Winners of six in a row, that started out with four sub .500 teams but the last two were over Portland and Golden State. The Grizzlies are surviving without Mike Conley thanks to their defense, now the best in the NBA. Statistically, this season the Grizzlies should be a .500 team (+0.2 points per 100 possessions) but they are 12-0 in games within three points in the final minutes. That will start to even out at some point, but maybe not enough to keep them out of the playoffs. Marc Gasol had his first triple-double of the season, and he continues to dish out assists at a record pace.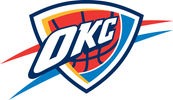 8. Thunder (15-9, LW 9). Russell Westbrook's triple-double streak may have ended at seven, but he still dropped 37 points and lifted the Thunder to a win Sunday. OKC is 9-3 when Westbrook has a triple-double, 6-6 when he doesn't, so it matters, but so does the improved defense the Thunder are playing the past few weeks. The defense keeps them close, Westbrook puts them over the top. More interesting tests on the road in defenseless Portland and against the elite defense of Utah this week.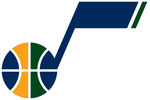 9. Jazz (15-10, LW 8). The best statistical sign of a contender? A top-10 offense and defense. That's Utah, which is ranked seventh in offense and fifth in defense in the league. The Jazz are doing what good teams do: Racking up wins when the schedule is favorable. Utah could really use George Hill back in the lineup, he has missed six in a row due to a left toe injury (he has missed 14 games total this season). The Jazz could especially use him against the Thunder and Grizzlies this week.

10. Hornets (14-10, LW 15). Kemba Walker deserves to be an All-Star this season. He is averaging 23.3 points per game, shooting 41.8 percent from three (and a career-high true shooting percentage of 58.8), plus a career-high PER of 23.8 — all while taking on a heavier load on offense (29.7 percent usage rate). Guys who take on more don't get more efficient, but Walker has. The Hornets are 8.3 points per 100 possessions better when he is on the court, and that's because their offense drops off a cliff when Walker sits. Charlotte will get tested with all their games on the road this week.

11. Celtics (13-11, LW 7). Avery Bradley is having a career best year in points (17.9 per game), rebounds (7.5), assists (2.5), three-point shooting percentage (42.7 percent), and PER (16.1). No, that does not mean he's an All-Star this season Celtics fans, but he's been a key part of the team's success. The Celtics have lost 3-of-4 against a tough stretch of the Eastern Conference, and things don't lighten up now — four of their next five are on the road, and they face the Spurs and Hornets this week.

12. Bulls (13-10, LW 10). Tuesday night, Tom Thibodeau brings his Minnesota Timberwolves team in, and the fans are going to give him a rousing reception (which should eat at the stomaches of the Chicago front office). The Bulls gave the Spurs their first road loss of the season last week — Chicago seems to play to the level of it's competition most nights — and this week have an interesting home-and-home with Milwaukee.

13. Knicks (14-10 LW 13). The Knicks have won 6-of-7, and four in a row on the road, despite Phil Jackson finding a way to create unnecessary drama around the team with his comments about Carmelo Anthony. Why? "Trusting, just trusting one another, believing in what we are doing. Believing in our schemes, defensively and offensively," Anthony said after beating the Lakers Sunday night. The Knicks remain on their West Coast swing this week.

14. Pistons (13-13, LW 14). Reggie Jackson is still finding his groove since his return from knee and thumb issues, and is shooting just 35.4 percent. That will start to turn at some point. The good news is Ish Smith moving to the bench has been huge for the second unit. Detroit is up-and-down — and that was a huge down Sunday losing to a Sixers team without Joel Embiid — but they have winnable games against some of the league's most disappointing teams this week: Dallas, Washington, and Indiana. And KCP should be back in the lineup.

15. Bucks (11-11, LW 12). When you see how much this team misses Khris Middleton is when it is time to close-out games — the Bucks blew a 20-point lead to Atlanta and had an ugly loss to the Wizards last week. All their games lately seem to be close, but they can't get the stops and efficient offense at the same time. It's not easier this week with Toronto then a home-and-home with Chicago on the schedule.

16. Pacers (12-12, LW 17). No team seems more up and down in the league than Indiana, which beat the Clippers and came from 20 down to knock off the Trail Blazers recently, but then lost to Dallas. The team turns to Paul George in the clutch, and that has worked well enough (he led the comeback against Portland). Still, it's still surprising how much the team's defense has fallen off since last season. Indiana is fighting for a playoff spot and games this week like Charlotte and Detroit (both on the road) are the kinds of wins they need.

17. Hawks (12-12 LW 19). Their seven-game losing streak came to an end with wins against Miami and Milwaukee, thanks to big games from Dwight Howard against the Heat and Dennis Schroder against the Bucks. They did that without Kent Bazemore, but that will be tough this week going against Orlando, Toronto, and Charlotte. That will test if the Hawks are really right again.

18. Trail Blazers (12-13, LW 16). Memphis did Thursday what was the playoff book on Portland: Blitz Damian Lillard and C.J. McCollum and force someone else to beat you. This is precisely why the Blazers spent money on Evan Turner this summer, to be the third playmaker, but against the Grizzlies the rest of the team shot 24 percent in the loss. Portland has dropped three straight on the road and face the Clippers, Thunder, and Warriors this week.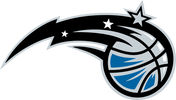 19. Magic (10-15 LW 20). Another of the league's up-and-down teams, they win three straight on the road only to drop their next three. Frank Vogel has Elfrid Payton and Nikola Vucevic coming off the bench now, something Scott Skiles would like to have done last season but wasn't allowed (the Magic didn't have Bismarck Biyombo to plug in up front last season, to be fair). Not an easy week with the Hawks, Clippers, and Raptors all on the schedule.

20. Wizards (9-13, LW 24). Washington' starting five — John Wall, Bradley Beal, Markieff Morris, Otto Porter, and Marcin Gortat — are +7.7 points per 100 possessions, but once you mix in the bench things fall apart quickly. John Wall dropped 52 on Orlando last week, but the Wizards lost — they work better with some balance in the offense. Like against the Bucks later in the week. Washington has won four of five, but it's a tough week ahead with the Hornets, Pistons and Clippers scheduled.

21. Nuggets (9-15, LW 26). The Nuggets are 2-3 on a six-game road trip that wraps up Monday night in Dallas. Mike Malone has to keep working to develop Emmanuel Mudiay, but he has struggled of late at the point (leading to more Jameer Nelson minutes, he's a stabilizing influence on the court right now). Jamal Murray continues to show promise, but in games like the ones against Utah, Washington, and Orlando he's also looked like a rookie (3-of-15 shooting in those games). A couple interesting tests for the Nuggets this week, the high-flying offense of Portland, then Saturday watch the young and talented Nuggets front line deal with Kristaps Porzingis up front when the Knicks visit (oh, they have that Carmelo Anthony guy, too, he played in Denver a little, if you remember).

22. Kings (8-15, LW 23). The playoff dreams are fading in Sacramento as the team has dropped 5-of-6 games (and the team has played poorly down the stretch in the close games in that group). The worse they do the more the DeMarcus Cousins trade speculation will ramp up, but the Kings still seem to show no interest in making a move before the February trade deadline (well, not for Cousins, Omri Casspi is another story). Ben McLemore is starting again, but he's just not panned out in Sacramento. Kings spend most of the week on the road in Houston, Memphis, and Dallas.
23. Pelicans (8-16, LW 22). They had lost 7-of-8 before going to overtime to beat the Suns on Sunday night (where at the end Alvin Gentry went very small, Davis and four guards basically). Anthony Davis remains a guy on the fringes of the MVP discussion with his play, but this team is still him against the world — they need scoring depth badly. Tough week ahead with the Warriors, Rockets, and Spurs all on the schedule.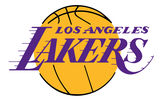 24. Lakers (10-16, LW 18). The Lakers defense isn't intimidating anyone — Derrick Rose went right at the heart of it Sunday night then postgame talked about all the space he found in the paint. Luke Walton said this: "We have to get off to better starts as far as our physicality on the defensive end, and then throughout the game we have to cut down on the mistakes." The Lakers head out on a six-game road trip starting Monday.

25. Heat (7-17, LW 21). Losers of five in a row, but at least they come home for six games after a tough stretch of the schedule. If this team can find a way to start defending — something that has fallen off a cliff since Justise Winslow's injury — they can win some games on this homestand and maybe make a push back up toward the playoffs in the East. But the hole they dug may well be too deep (and the Heat may just not be that good).

26. Timberwolves (6-18, LW 25). They played the Warriors tough Sunday for three quarters, but then Golden State — playing their fourth game in five nights — showed far more energy in the fourth quarter and pulled away for the win. Minnesota's defense remains a disaster, and Tom Thibodeau can't seem to get through to these young players. Thibodeau takes his new team to his old stoping grounds in Chicago this week (where the fans still love him, but won't recognize this defense).

27. Suns (7-17, LW 27). They lost a 15-point lead to the Pelicans on Sunday, but that will happens with a team playing at the fastest pace in the league but with the 25th ranked defense. The opposition gets a lot of opportunities. This week the Knicks, Thunder, and Spurs will get those chances.

28. 76ers (6-18, LW 30). The Sixers have won two in a row, both on the road in New Orleans and Detroit. Nerlens Noel is back, he got 10 minutes off the bench in Detroit and scored eight points (but got no rebounds). Expect the Sixers to give him more and more run going forward as they showcase him for a potential trade. Winnable games at home this week for Philly against the Lakers and Nets.

29. Mavericks (5-18, LW 28). Dallas' defense was already a bottom-10 mess, and then Andrew Bogut went down injured on Monday. In the next three games, the Dallas defense got 12 points per 100 possessions worse. At least Rick Carlisle is still being creative, selling the idea that calling timeouts he didn't have was a strategic move (just with a price). Still no timetable on the return of Dirk Nowitzki.

30. Nets (6-16, LW 29). Jeremy Lin is expected to make his return this week, after missing 17 games with an injured ankle. The Nets have gone 4-13 without their offensive spark plug and they desperately need his return. Smart gamble by GM Sean Marks trying to land Donatas Motiejunas, who knows if it would have worked out (Houston matched the offer) but with the Nets limited resources to rebuild that's the kind of roll of the dice he needs to take.