Oh yea, don't forget the Golden State Warriors have Klay Thompson, too.
It's not that the Indiana Pacers forgot, they just couldn't do anything about it. Thompson hit 21-of-33 shots, 8-of-14 from three, on his way to 60 points in three quarters as the Warriors ran the Pacers out of Oracle Arena 142-106. Thompson was hitting from anywhere and everywhere.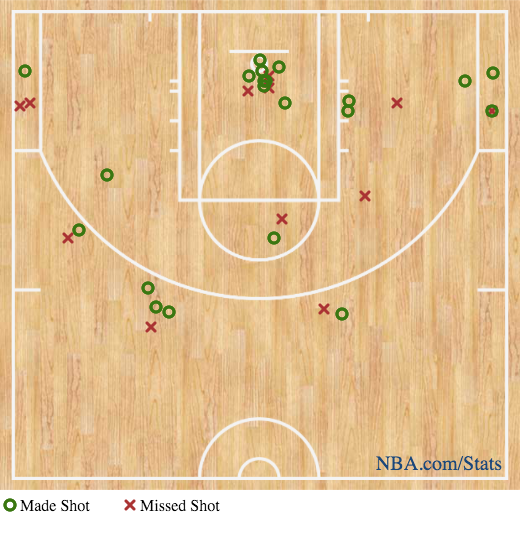 The rest of the Warriors loved it.