The Warriors are off to a 15-2 start that has them on pace for 72 wins… I thought we weren't going to go through this again. But their point differential suggests we will. While the top of the board remained fairly stable, Brooklyn earned its new ranking at the bottom.

1. Warriors (15-2, Last Week No. 1). That terrible Warriors' defense? Seems to be a thing of the past, they are up to eighth in the NBA in defensive rating. Dean Oliver (an NBA stats pioneer now working for ESPN) noted online that the Warriors defense was good for a while, except in garbage time, and that's what dragged down the overall rating. Not that it matters much when Stephen Curry can't miss in the third and the team is moving the ball and scoring like it is — the Warriors have had 30 or more assists as a team in 10 straight games until Saturday.

2. Cavaliers (13-2, LW 3). Cleveland has the second best offense in the NBA this season, which makes sense considering they start a fair amount of possessions with a 1-3 pick-and-roll involving LeBron James and Kyrie Irving. Their starters are +16.5 per 100 possessions when on the floor (better than Golden State buy a point). Good test this week when the Cavs host the Clippers on Thursday, followed by traveling to take on the Bulls on Friday.
3. Spurs (14-3, LW 4). Winners of nine in a row, which has more do to their offense than defense so far this season. The Spurs make more catch-and-shoot two-point jumpers (13.1) and shoot a higher percentage on those (45.6 percent), than any team in the league, plus they hit a league best 43.4 percent on catch-and-shoot threes, for an eFG% of 58.4% on catch-and-shoots (second only to the Warriors). Winnable games this week with Orlando, Dallas, and Washington on the schedule, but San Antonio has played down to its competition at times this season.

4. Clippers (14-4, LW 2). They were winning their road games by an average of 12.1 per contest, until they dropped sloppy games in Detroit and Indiana by a combined 32 points. Their defense has slipped in the last couple games, and they turned the ball over on 19.6 percent of their possessions vs. Indiana. The Clippers have three more games on the road this week, maybe they can get right against Brooklyn Tuesday because then they are at Cleveland Thursday, followed by a brutal back-to-back in New Orleans Friday.

5. Bulls (10-6, LW 6). One statistical sign of a contender is a top 10 offense and defense (per possession). Only three teams have that right now, and the Bulls are one of them (Warriors, Clippers are the others). The Bulls just went 4-2 on their final Circus road trip, with the two losses being by a total of 10 points. Good tests against the surprising Lakers and the as-expected Cavaliers this week, the schedule will get tougher as the Bulls have played the third easiest one this season in the league.

6. Grizzlies (11-6, LW 10). Great note from Zach Lowe: The Grizzlies are +91 (total points) this season when Marc Gasol and Mike Conley are on the court together, they are -79 when they are not. The Grizzlies have won seven of eight overall and six in a row on the road, however they are mostly home the next few weeks… although there is a tough trip to Toronto this week (better now than February).

7. Rockets (11-6, LW 9). The Rockets starting five are +16.8 points per 100 possessions together, which is a better number than the Cavaliers or Warriors starters. It all starts with James Harden, who is as good a D'Antoni system point guard as you can find. Houston won its first two games of a five-game road trip (Sacramento and Portland) but things are about to get much tougher with the rest of the trip being at Utah, Golden State, then to a back-to-back at altitude in Denver.

8. Raptors (10-6, LW 8). They continue to play well, but in large part thanks to their bench as the usual starting five are actually outscored by almost a point per possession when on the court this season. DeMar DeRozan saves them some, and Kyle Lowry still thrives with the bench unit. The Raptors are home for six in a row now, and they have played the second toughest schedule in the league so things will get easier.

9. Celtics (9-7, LW 12). Here's the stats that stands out to me: Boston is 5-2 when Al Horford plays, and they are 17.9 points per 100 possessions better when he is on the court rather than off. By the end of the season, if healthy, I still think Boston could be better than Chicago or Toronto as the second best team in the East. Soft schedule this week gives the Celtics a chance to fatten up.

10. Hawks (10-7 LW 5). The loss to the Lakers Sunday has them dropping five of six, mostly due to struggles with the starters and the offense (the Hawks remains a good defensive team). There has been a players-only meeting, Kris Humphries shattered a backboard, and still the slump has continued. They face the Warriors and Raptors on the road this week, but the better tests are how they do on a back-to-back Monday in Phoenix, then back home against the Pistons.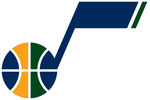 11. Jazz (9-8, LW 15). In its last 10 games, Utah has the third best net rating of any team in the NBA, including being better than the Spurs. They are fifth overall this season, all of which suggests their record is going to improve dramatically, especially now that George Hill has returned. Injuries continue to mess with this team (Derrick Favors has missed a couple of games), but things will get sorted out. A fun test of offense vs. defense against Houston this week (the Rockets won this matchup on their home court recently).

12. Hornets (9-7, LW 7). They split a home-and-home with New York, which has them at 3-6 after a hot start to the season. The biggest problems have been on the defensive end, which has to drive Steve Clifford crazy, and it's not likely to get better with Marvin Williams missing time with a knee injury so Frank Kaminsky will get more run. They are home this week against Detroit, Dallas, and Minnesota, we'll see if they can turn the ship around.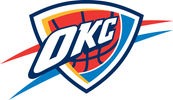 13. Thunder (10-8, LW 11). Russell Westbrook is one rebound short of averaging a triple-double for the season, if he can get 11 against the Knicks Monday he reaches the Oscar Robertson benchmark (albeit with 3/4 of the season to go). Westbrook has seven triple-doubles this season, but the team is "just" 5-2 in those games. By the way, at his current pace Westbrook ends up with 32 triple-doubles this season, and that number suddenly seems low (he is hunting them).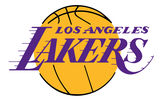 14. Lakers (9-9, LW 14). Lou Williams has become the Lakers' go-to guy in the fourth, he had 13 in the win against Atlanta Sunday and the only players with more fourth-quarter points are Russell Westbrook and Damian Lillard. He and Nick Young helped hit key shots (even if Young was stealing them from Williams) to get the wins. The Lakers are about to head out on the road for a brutal four games in five nights stretch in New Orleans, Toronto, Chicago, and Memphis. It gets easier; the Lakers already have the third toughest schedule in the league so far.

15. Knicks (8-8 LW 17). The Knicks won both games Joakim Noah recently sat out ill, then beat the Hornets in the game where he barely played in the second half. It's not a coincidence. The other place the Knicks are tough to beat is Madison Square Garden, where they have won six in a row — which is good as they are home for three of four this week (there is a home-and-home with the Timberwolves).

16. Pacers (9-9, LW 16). Paul George has been out with a sore ankle (and will be to start this week as well) yet the Pacers have won three of their last four. They are doing it with strong defense and offense from unexpected sources (Glen Robinson III). The Pacers are 1-5 on the road this season and are heading out on a five-game West Coast road trip.

17. Trail Blazers (9-10, LW 13). Portland has scored 100 points or more in 17 of their 19 games, yet they are below .500 thanks to a terrible defense. They are getting destroyed on the pick-and-roll, with small guards and non-mobile bigs. It's the reason they have dropped seven of their last nine. The schedule softens up for a while, which might help them pick up some wins.

18. Pistons (8-10, LW 18). They handed the Clippers their first road loss of the season, which is something to build on. The challenge for Stan Van Gundy's crew is obvious: Take that same energy on the road. The Pistons are 1-8 away from The Palace and will spend most of the next three weeks on planes and in hotels.

19. Bucks (7-8, LW 22). Here's what would worry me most if I were a Bucks' fan: They have played the third easiest schedule in the NBA so far. And the home-and-home with Brooklyn this week off doesn't make it much tougher. Have the Bucks banked enough wins for the tough months ahead? They are getting surprising strong play out of Michael Beasley.

20. Timberwolves (5-11, LW 19). I tend not to buy the rumor that a frustrated Tom Thibodeau is going to trade a piece of his young core for a veteran because the Timberwolves are not on a playoff track — it's far, far too early to make a panic move like that. But Thibs has a right to be frustrated with his team's bottom-10 defense, and the way it just falls apart in the second half game after game. Home-and-home with the Knicks this week, sandwiched by games against the Jazz and Hornets.
21. Pelicans (6-12, LW 25). They enter a brutal stretch of the schedule the next few weeks, and they will have to go through it without Dante Cunningham, who fractured his fibula last week. Anthony Davis continues to lead the NBA in scoring (31.6 per game) and is blocking three shots a night, getting Jrue Holiday back sparked a four-game winning streak, but the depth questions continue.

22. Heat (5-11, LW 21). Monday night Justise Winslow will miss his eighth consecutive game, and Goran Dragic's elbow has sidelined him for a bit, which has Eric Spoelstra scrambling for rotations and players (help Rodney McGruder). Credit their defense from keeping this from being worse, but as they fade from playoff contention will Pat Riley be a seller at the trade deadline?

23. Nuggets (7-10, LW 23). Jamal Murray is the real deal, and he's starting to get comfortable in the NBA — just ask the Bulls, he dropped 24 on them last week, one of three games with 20 or more last week. Wilson Chandler had 25+ in two games, yet through that the Nuggets still lost to the Jazz and Thunder. Starting Saturday the Nuggets head out on a six-game road trip.

24. Kings (6-10, LW 24). Forget all the talk of offensive fit, the real problem on the court in Sacramento is on the other end — they have the forth worst defense in the NBA. As for the DeMarcus Cousins trade rumors, until owner Vivek Ranadive changes his mind all the talk is moot. However, Omri Casspi and Rudy Gay could well get moved. Kings opened a six-game road trip with a win in Brooklyn Sunday.

25. Wizards (5-10, LW 27). The Wizards are +3.2 points per 100 possessions when John Wall and Bradley Beal share the court, and the pair have had some strong games of late (Beal had 42 in Phoenix), but it's not enough to make up for what happens when they both sit. Westbrook vs. Wall on Wednesday night should be entertaining.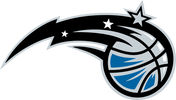 26. Magic (6-11 LW 20). Winnable games last week (Suns, Wizards, Bucks) and the Magic did not pick up one "W." Sunday Frank Vogel tried to shake things up by moving Nikola Vucevic and Elfrid Payton out of the starting lineup (the new starters were +1 for the game), but didn't help because the bench was still outplayed. Now things get hard as they head out on the road this week with stops in San Antonio and Memphis.

27. 76ers (4-13, LW 30). While it didn't come in a win, you have to love the fight the Sixers showed Sunday vs. the Cavaliers. So far this season, the Sixers defense is 9.9 points per 100 possessions better when Joel Embiid is on the court (the offense basically remains the same). The defense is 3.1 per 100 worse when Jahlil Okafor is on the court (and the offense drops, although that is in part the players around him).

28. Suns (5-12, LW 27). Phoenix's biggest problem in a nutshell: They got 35 points from Eric Bledsoe and 30 from Devin Booker on Sunday, yet still lost to Denver. The problem on offense is a lack of ball movement, they have the lowest percentage of assists on buckets in the NBA. This week they face two teams that do whip the ball around the floor in Atlanta (although it has struggled lately) and Golden State.

29. Mavericks (3-13, LW 23). They had lost eight in a row until a come-from-behind win over the Pelicans on Sunday, thanks to big fourth quarters from Wesley Matthews and Harrison Barnes. That's the good news. The bad news is Dallas has played the toughest schedule in the NBA so far and that's not changing this week with San Antonio, Charlotte, and Chicago on the rocket.

30. Nets (4-12, LW 26). Losers of seven in a row, and it's not just the losses but how bad they are — by an average of more than 19 points a game. The combination of an absolutely terrible defense and no Jeremy Lin to create some unlikely offense has this team both losing and being almost unwatchable.