Denver coach Mike Malone is bringing along rookie guard Jamal Murray like he should: Bring him in off the bench, don't ask too much of him as a playmaker yet, let the youngster get a feel for the NBA game.
Tuesday night he looked like his feel was just fine — 24 points on 9-of-13 shooting, and he was the Nuggets' second-quarter spark on their way to a win. Check out his shot chart.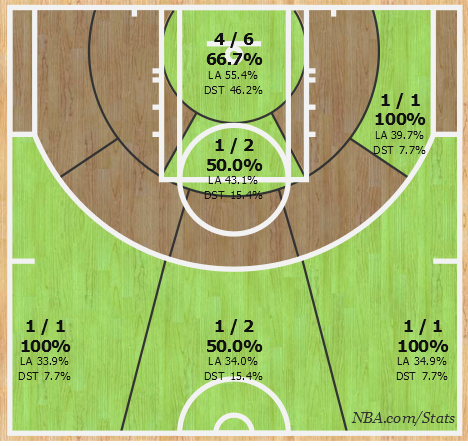 This doesn't change the big picture yet; Murray isn't starting or closing games for Denver. But with performances like this and a growing comfort level, he's going to get more and more responsibility soon enough. You can see him with a very big role for the Nuggets in the not too distant future.