We all knew that Golden State would have the top spot in the rankings at points this season (seven wins in a row will do that) but did anyone see Dallas on the bottom? That caught me off guard.

1. Warriors (11-2, Last Week No. 3). They have won seven in a row, and have done it with a dominant offense and a pedestrian defense. The Warriors are moving the ball — they have 30+ assists in their last nine games — and they are scoring 119.5 points per 100 possessions with a True Shooting Percentage of 62.4 in the last seven. Against Toronto last week, almost 74 percent of the Warriors' shots were either at the rim or a three pointer, and 45 percent of their shots were uncontested (according to NBA.com players tracking). That is covering up a defense giving up 106.6 per 100.

2. Clippers (12-2, LW 1). You can't underestimate how great Chris Paul and Blake Griffin have been defensively this season, propelling this team — but don't sleep on how great the Clippers' offense has been of late. In the Clippers' last five games they have scored 118.9 points per 100 possessions (second only to ridiculous Warriors offense). They are scoring efficiently in every possible way — transition, pick-and-roll, spot-up jumpers, whatever they run now it works.

3. Cavaliers (10-2, LW 2). What's the primary place the Cavaliers are getting shots? Catch-and-shoots. They account for 30 percent of their looks, and the Cavs are shooting 55.4% eFG% on those (stats via Synergy Sports). The one loss last week was when LeBron James rested. They enter a fairly soft stretch of the schedule, with the only challenge being Portland in the next week.
4. Spurs (10-3, LW 6). They have won five in a row and remain undefeated on the road at 7-0. San Antonio's offense is 3.8 per 100 better when Tony Parker is on the court. "Tony knows the offense better than anybody, and he gets us organized in a lot of situations, so he has been really important since he came back from his injury," said Gregg Popovich.

5. Hawks (9-4 LW 5). Part of Atlanta's success has been it's bench — it has the most efficient scoring bench in the NBA so far this season (using points per possession). Well, at least until the entire team sleepwalked through a day game Sunday in New York. At the heart of that bench has been the play of Thabo Sefalosha, who is having his best season in the NBA, efficient on offense and playing fantastic defense.

6. Bulls (9-5, LW 9). Dwyane Wade sat out the second game of a back-to-back in Los Angeles, which signaled the start of Chicago's knee maintenance program for him. Chicago won anyway with Jimmy Butler dropping 40, and with that have won five-of-six (with the lone loss being the Clippers). When Butler and Dwyane Wade are on the court but no Rajon Rondo, the Bulls outscore opponents by 24.7 points per 100. They finish up their road trip vs. Denver and Philly this week.

7. Hornets (8-4, LW 8). Kemba Walker has been a flat out beast this season, especially running the pick-and-roll. He's got a 53.9 percent eFG% on those shots, and as a team the Hornets score at a very good 1.03 points per possession on those plays. Teams are trying to take the ball out of his hands on those plays, but when he has to pass out Hornets still at a good 0.91 points per possession (stats via Synergy Sports). Tough start to the week with Memphis and San Antonio, then an interesting home-and-home with New York.

8. Raptors (8-5, LW 4). We didn't want to penalize them too much for losses to the Cavaliers and Warriors last week, and while the referees followed the letter of the law in the end in Sacramento that rule needs to be changed. The Raptors have been all offense, no defense of late: in the last five games they are scoring 111.6 points per 100 possessions, but giving up 108.8. Also, your weekly reminder that DeMar DeRozan is a beast even if Anthony Davis passed him in the scoring leader chase.

9. Rockets (8-5, LW 15). The Rockets looked every bit a playoff team this week beating Portland and Utah, while playing Oklahoma City to the wire in a two-point loss. It's just two games, but to the eye the Rockets' defense looks much improved with Patrick Beverley back. (Can he pull it out of the bottom 10? They are 22nd right now.) After Thanksgiving Houston heads out on a five-game West Coast road trip that will be a real test.

10. Grizzlies (8-5, LW 17). Winners of four in a row, and that includes beating the Clippers and Jazz on nights David Fiddle's spread the floor offense clicked. The bad news is they will need to continue this streak without Chandler Parsons for a couple weeks (bone bruise in his left knee), and their spacing and shooting is not the same with him off the floor, they are 8.3 points per 100 possessions worse with him sitting.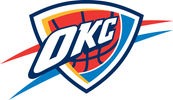 11. Thunder (8-6, LW 11). This team has some ugly losses — they lost to the Pistons without Andre Drummond this week, and despite a triple-double from Russell Westbrook they lost to a Pacers team resting Paul George on Sunday. They have a mini West Coast road swing to start the week (no Warriors), then head home to take on the Pistons with a chance to get a little revenge for that loss.

12. Celtics (7-6, LW 12). Both Al Horford and Jae Crowder returned on Saturday night — and Horford celebrated by hitting the game winner, then getting the game sealing block. Isaiah Thomas' offense has struggled recently, the return of Horford as a pick-and-roll partner and guy to space the floor should help. Look for them to climb the rankings the next few weeks now that they are healthy again.

13. Trail Blazers (8-7, LW 10). They have the worst defense in the NBA this season, giving up 108.5 points per 100 possessions this season (the loss of Al-Farouq Aminu is part of the problem). All of that is why there will be more of things like the recent three-game losing streak, it's hard to get consistent wins without defense — the offense can only bail you out so much. How many wins can they get out of a week with the improving Knicks and Pelicans, plus the Cavaliers and Rockets on the schedule?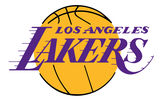 14. Lakers (7-7, LW 12). The offense is there, the Lakers have scored 120+ points four times this season, which is already more than the two years under Byron Scott combined. The problem is on defense, where the Lakers cannot get stops, which did them in against a depleted Bulls team Sunday. The Lakers have allowed 116 points per 100 possessions through their last four games. Larry Nance Jr. is turning everyone's heads, he had 18 points on 11 shots vs. the Bulls.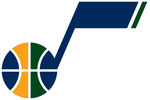 15. Jazz (7-8, LW 7). The Jazz have a four-game losing streak, and they have played eight games without George Hill now (out with sprained thumb) and are 3-5 in that stretch. Maybe the guy feeling Hill's loss the most is Gordon Hayward, who has struggled with his shot because the spacing is not there. Dante Exum makes a nice backup right now but he cannot fill Hill's shoes, which is why Utah is taking a serious look at extending Hill.

16. Pacers (7-7, LW 20). The Pacers beat the Cavaliers, although only because LeBron James sat, but more impressively got a win Sunday vs. Oklahoma City with Paul George out. He's got a sprained ankle and will miss at least one more game (Warriors). Jeff Teague had 30 points and nine assists in the win over OKC, after a slow start to the season he has found his shooting groove the last couple of weeks. Tough schedule this week with the Warriors, Hawks, and Clippers (and a respite against the Nets).

17. Knicks (6-7 LW 25). They have won three of four and in those four games the Knicks defense has been near the league average — which is a massive improvement. We've only had a small sample size but the Knicks have looked great with Carmelo Anthony at the four and Kristaps Porzingis at the five, they need to run more of that. Tough tests for that defense this week vs. Portland, then a home-and-home with Charlotte.

18. Pistons (6-8, LW 16). They beat the Thunder on the night Andre Drummond rested, but have lost three in a row since as their defense has been terrible. There may be no team with a bigger road/home difference than the Pistons, who are 1-7 on the road but 5-1 at home. This week they are home for three but it won't be easy against the Rockets, Heat, and Clippers.

19. Timberwolves (4-8, LW 18). They continue to struggle getting production out of the point guard position — Ricky Rubio's never-good shot has not taken a step forward, and Kris Dunn is not ready to take over that role — the rookie is shooting 32.7 percent overall and is miserable from the midrange (and 27 percent from three). The defense also remains bottom 10, which is where Tom Thibodeau is going to push for improvement.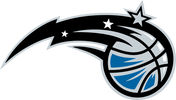 20. Magic (6-7 LW 22). They are getting outscored by 7 points per 100 possessions this season, which would would suggest a 3-10 team (according to basketball-reference.com), but their defense is improving and that is winning them some games. Jeff Green is starting over Aaron Gordon now at the three, which reminds us that Gordon was at his best at the four but isn't getting used there enough. Winnable games this week: Suns, Wizards, and two against the Bucks.

21. Heat (4-8, LW 26). Goran Dragic is back from a sprained ankle and the Heat picked up two quick wins (Bucks and Wizards). Not a coincidence. Hassan Whiteside is living up to that massive new contract — 17.7 points, 16.2 rebounds and 2.8 blocked shots per game, with a PER of 25. He's playing like an All-Star. This week they are on the road in Philly, Detroit, and Memphis.

22. Bucks (5-7, LW 14). The Bucks have lost five of six, including three in a row to quality teams (Hawks, Heat, and Warriors). What player has the lowest eFG% in the league on shots from from outside the paint? Gianni Antetokounmpo at 25.5%. They have two games against Orlando coming up, but the Cavaliers and Raptors are mixed in as well.

23. Nuggets (5-8, LW 24). They won two-of-three last week and the one loss was in OT to the Raptors. Mike Malone is still searching for lineups that work well, but he seems to like a front line of Kenneth Faried and Jusuf Nurkic (it worked well against the massive Jazz front line). Tough week coming up with the Bulls, Jazz, and Thunder on the docket.

24. Kings (5-9, LW 21). They had lost four in a row before getting a quality win over the Raptors Sunday, which happened when they moved Rudy Gay to the four to start. The story with the Kings is fairly simple: When DeMarcus Cousins is on the court the Kings get outscored by 1.7 points per 100 possessions (very close to playing teams even), when he sits they get outscored by 13.7 per 100. Also, when Cousins and Rudy Gay are on the court together the Kings are +3.4 per 100.
25. Pelicans (4-10, LW 29). The return of Jrue Holiday has been huge for the Pelicans, he is hitting shots (54.8 percent) and when he is on the court the Pelicans are outscoring opponents. Anthony Davis took over the top spot in the NBA scoring race, at 31.7 points a game. Hawks, Blazers, and the Mavericks are on the schedule this week.

26. Nets (4-9, LW 19). The Nets have lost four in a row and gone 2-6 since Jeremy Lin went down, their offense is just not the same with him sidelined. Of course, their defense has been a disaster of late as well and he's not going to help as much on that end — the Nets try to be aggressive and pressure on the wings but they don't have personnel to do that.

27. Wizards (3-9, LW 28). The John Wall/Bradley Beal combo isn't a disaster — when they are on the court together they Wizards outscore their opponents by 2 points per 100 possessions. Overall, the Wizards' offense is middle of the pack, the problem is their 25th-ranked defense keeps costing them games. Wall and Beal each scored 30+ on Saturday, but they couldn't get stops and the Heat got the win. Can they pick up wins this week against the Suns and Magic (I wouldn't count on the Spurs).

28. 76ers (3-10, LW 30). The Sixers have won two-of-three, beating the Wizards and Suns last week. Joel Embiid is still a force of nature inside and finding his game, but when Nik Stauskas is hitting shots the Sixers floor spacing is better and they pick up wins. Those wins will be tough to find this week against the Heat, Grizzlies, Bulls, and Cavaliers.

29. Suns (4-10, LW 27). One of the biggest surprises of the season so far is the fact Devin Booker is shooting 41.4 percent overall and 27.9 percent from three. Not the step forward we all expected. The Suns are in the middle of a six game road trip (1-3 so far, the win against the Pacers without Paul George) and the team continues to struggle on both ends of the court.

30. Mavericks (2-10, LW 23). Losers of five in a row, even with the return of Dirk Nowitzki, and they have the worst offense in the NBA. Harrison Barnes is trying to carry the offense and is doing well, but much of that is coming in isolation — 29.7 percent of his shots have come in isolation, the highest percentage of any player in the league this season, but he's shooting a very good 52.4 percent on those (via Synergy Sports). It will be hard to find wins this week against the Spurs, Clippers, and Cavaliers.