Anthony Davis has been an absolute beast this season.
The lastest team to learn that first hand were the Portland Trail Blazers — as Davis dropped 38 on them on 14-of-22 shooting, plus he had nine rebounds and six assists. How hot was Davis? Check out this shot chart.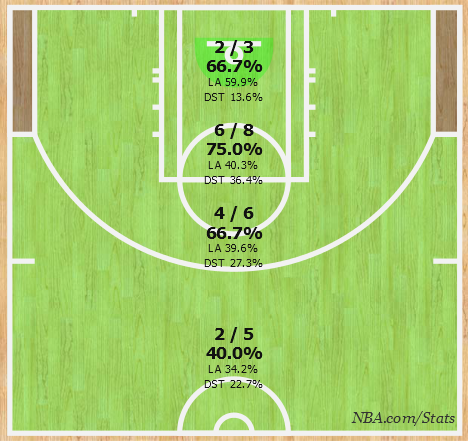 The big difference this game was Davis got some help — Jrue Holiday was back and scored 21 in the Pelicans 113-101 win.