Philadelphia 76ers guard Nik Stauskas is known as a 3-point shooter. He's known for his perfectly coiffed hair. He's even known for his hot sauce.
But dunking? Not really a huge bulletpoint on his NBA resume.
Until now!
Against the Phoenix Suns on Saturday night, Stauskas snuck out in transition with Sergio Rodriguez. The Suns weren't able to catch up, and Rodriguez lofted up a pass for Stauskas that he easily packed home with one hand.
The dunk was so good — and unexpected — that the reactions in the arena were priceless.
This kid in the stands loved it: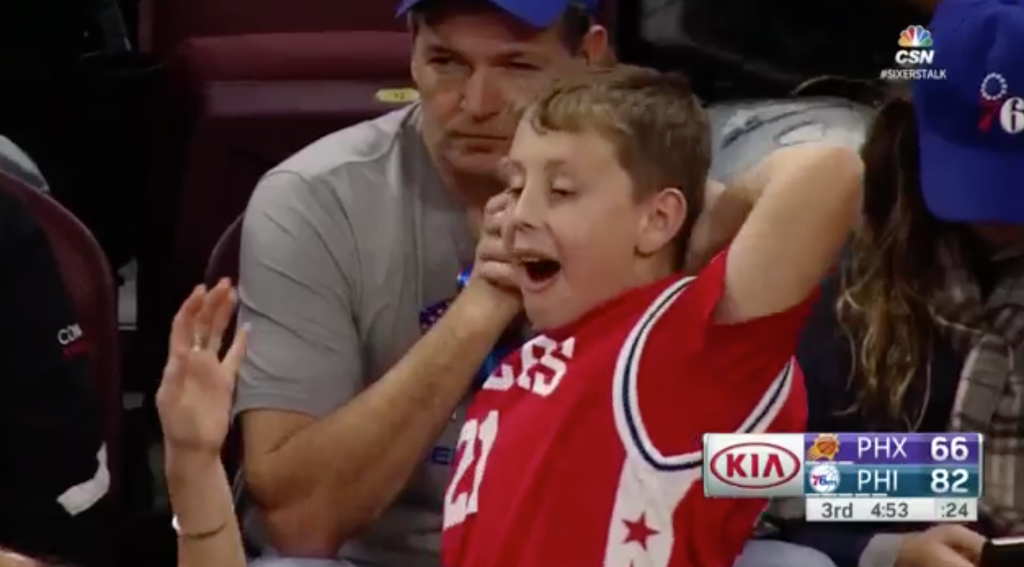 The Sixers bench loved it: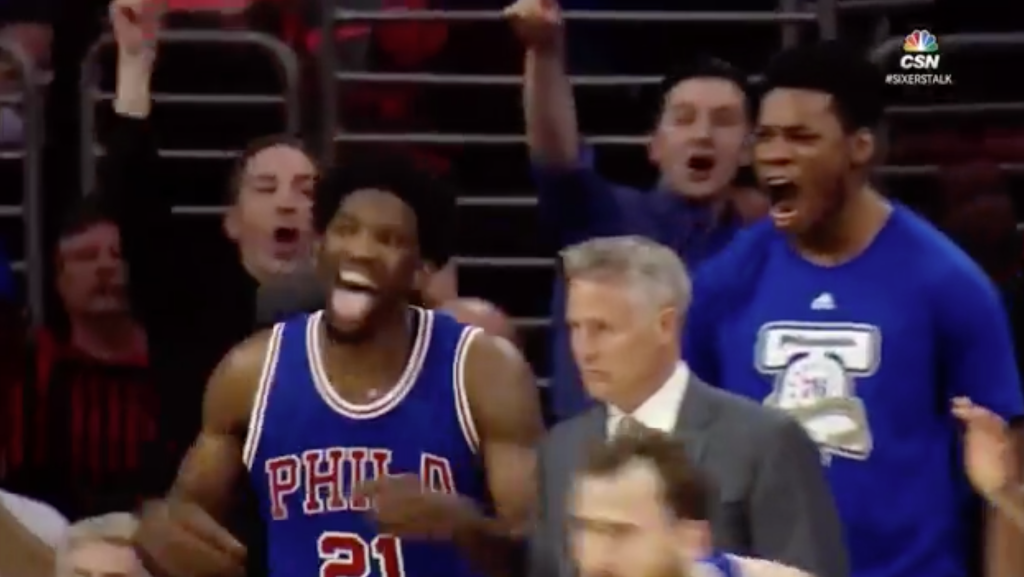 And let's be honest, you love it.