If you know me, I love good in-game entertainment value. Clint Capela singing to The Jackson 5. Robin Lopez fighting mascots. All the hits, all the classics.
Now the Milwaukee Bucks have taken it to another level.
On Saturday night against the Golden State Warriors, the Bucks game operations crew decided to have a little fun with folks at the Bradley Center wearing blue and yellow.
As they panned around the crowd, Milwaukee put fans in Warriors gear on the jumbotron with captions equating them to bandwagoners.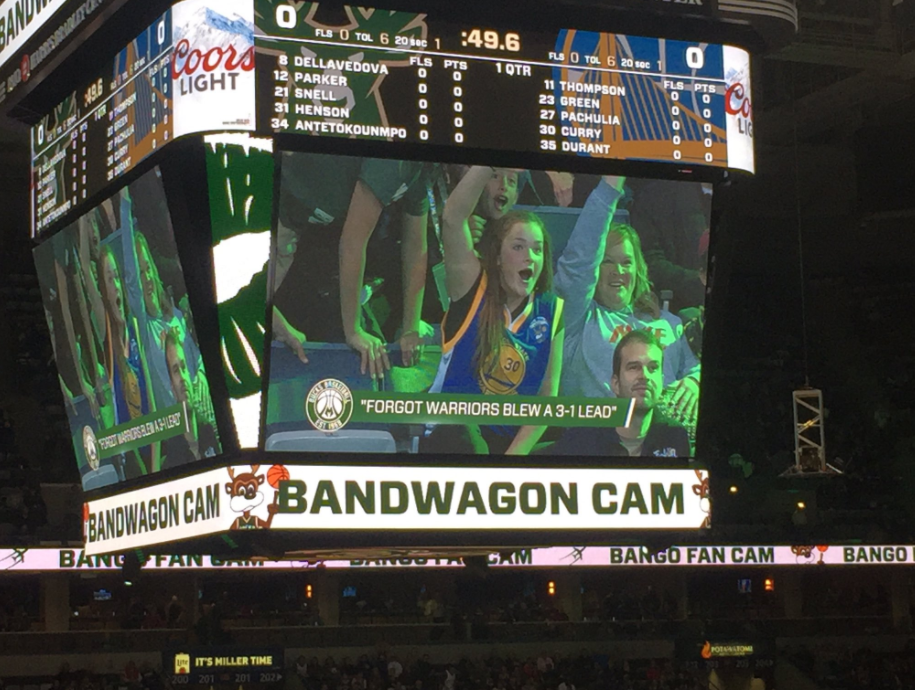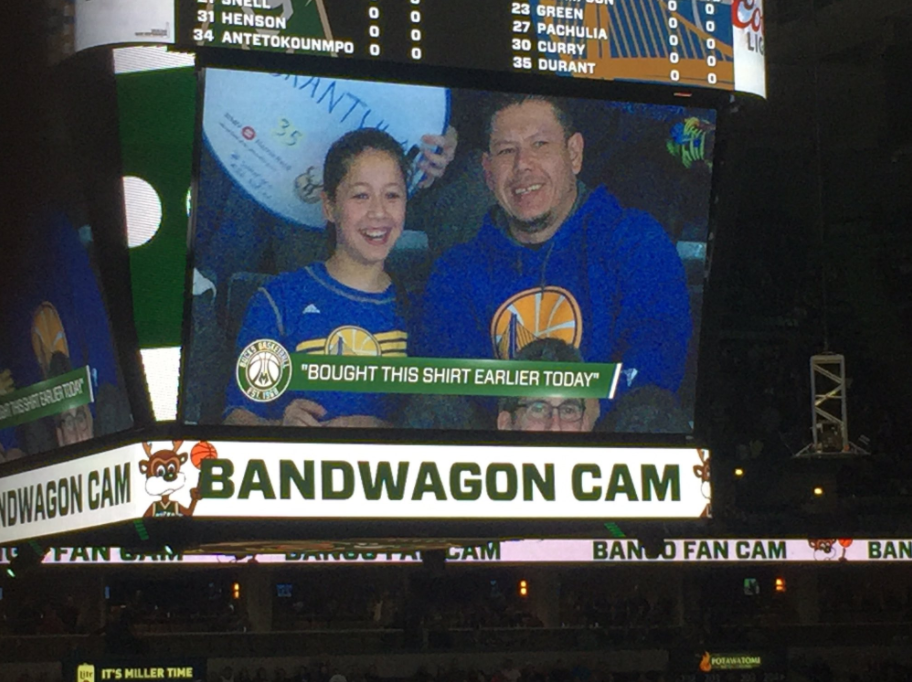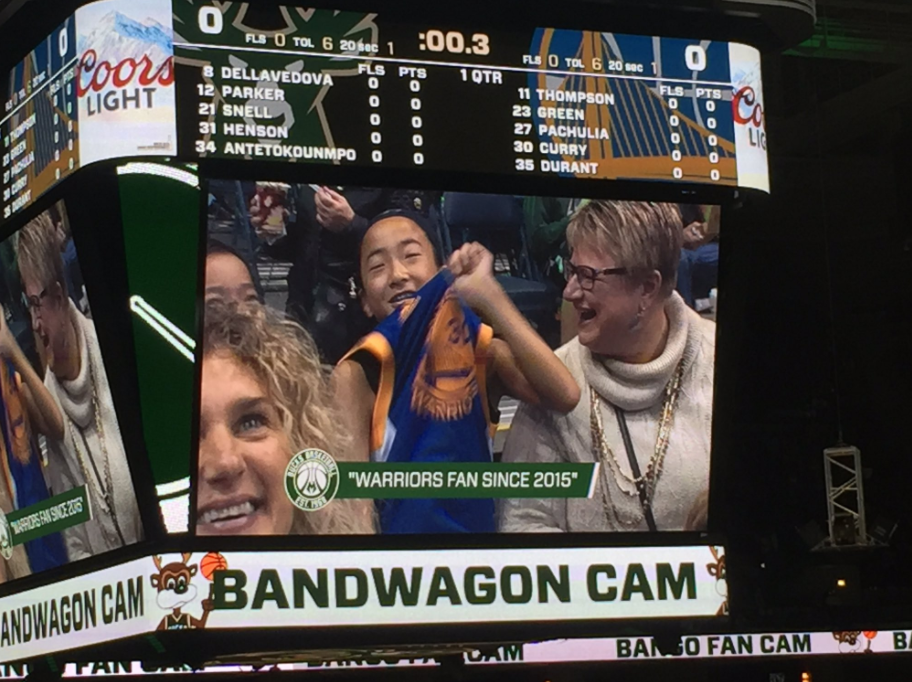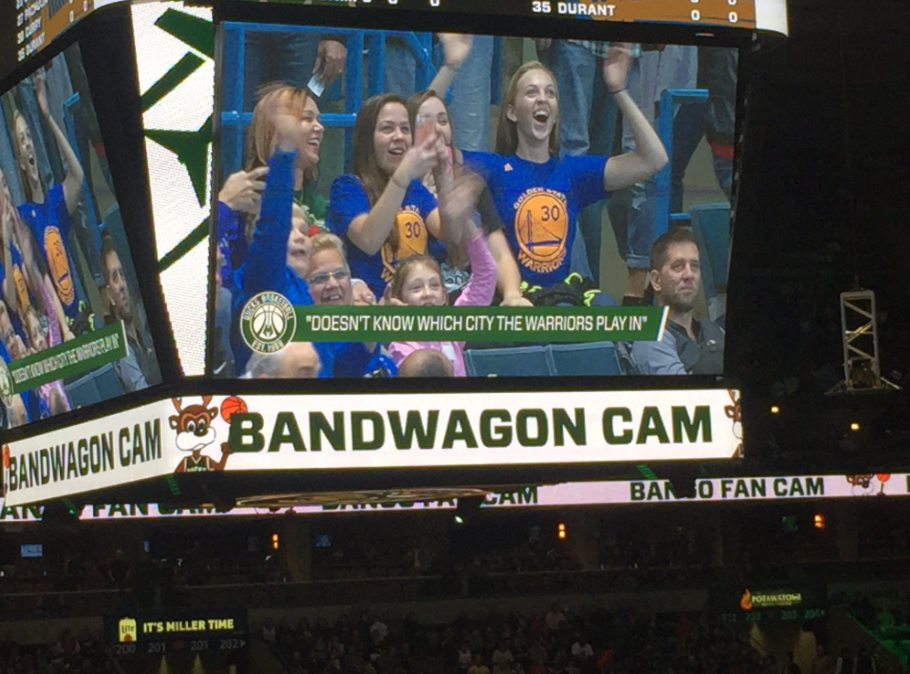 My favorite one isn't the 3-1 lead joke but asking fans which state the Warriors play in.
Everyone knows the golden state is Florida. That's why they're such big adversaries with LeBron and the Heat, right?
I think it's a state rivalry thing.