This early in the season it is all still small sample-size stuff, so one good game or one bad one can skew the numbers — and send teams farther up and down these rankings than likely is where they finish. That said, the top of the board looks about right, or at least what we expected heading into the season.

1. Cavaliers (6-0, Last Week No. 1). The NBA's last undefeated team had more trouble with the Sixers than the short-handed Celtics. Cleveland's offense is carrying them — best in the NBA so far — and the defense is good enough when needed but wasn't impressive against Houston or others. So far not having a decent backup point hasn't hurt Cleveland, but you have to wonder if at some point that depth is an issue.

2. Clippers (5-1, LW 3). Los Angeles has the best defense in the NBA so far this young season, they are doing a great job of forcing opponents into midrange jumpers. The win on the road at San Antonio might be the most impressive win of the season (and it has us overlooking the home loss to OKC). If the Clippers can stay healthy and can get a playoff showdown with San Antonio, L.A.'s athleticism could be real problem for the San Antonio.
3. Spurs (5-2, LW 2). An impressive 4-0 start on the road this season is probably the best indication of how good they really are (they have already lost more home games this season than they did all of last season, two). The Spurs will be without Tony Parker for a week due to a knee injury — but that's not all bad, the starters are more than 50 points per 100 possessions better this young season with Patty Mills playing instead of Parker.

4. Warriors (4-2, LW 4). This team simply doesn't have the margin for error it did last season. When focused and defending, like they did vs. OKC, this team can blow out anyone — and Stephen Curry can still put up 23 points in a quarter. But they lost that focus and drive the next night and found themselves upset by the Lakers (and Curry goes 0-of-10 from three). While the ball is still moving, they have shown a few areas of weakness so far and defensive rebounding is the biggest Achilles heel (29th in the NBA).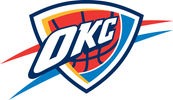 5. Thunder (5-1, LW 6). While the loss to a motivated Golden State got the national attention, this is a team playing harder than everyone right now (including the Clippers, who they beat the night before the GSW game). They still are relying on a stout defense and getting buckets on the break — 20 percent of their plays this season are in transition, the highest percentage in the league (and they are scoring a decent point per possession doing it).

6. Raptors (4-2, LW 9). DeMar DeRozan remained red hot, scoring at least 30 in his five games this season, until Sacramento on Sunday (an ugly Toronto home loss). Toronto bucks the NBA trend by relying on DeRozan, Kyle Lowry and others to create their own shots — only 44.9 percent of their buckets are assisted, lowest in the league — but it works for them. Big tests this week at Oklahoma City and Charlotte.

7. Hawks (4-2 LW 5). This is a team not taking full advantage of the soft part of the schedule (and it gets tougher this week with the Cavaliers and Bulls). However, the defense is second best in the NBA at 94 points allowed per 100 possessions and that is getting them wins. Mike Budenholzer is using Dwight Howard well, not just giving him the ball on the block but also in the high post and places where he's asked to facilitate, not just score. It's got Howard involved beyond just defendable post ups.

8. Hornets (4-1, LW 11). The soft schedule this week — Philadelphia and Brooklyn — helped them look good and pad the record. That's about to change and we'll see just how good this team is this week when they face Indiana, Utah, Toronto, and Cleveland. I suspect the Hornets are quite good (they are moving the ball well on offense), but that's a brutal stretch.

9. Pistons (4-2, LW 13). Tobias Harris has been one of the more efficient scorers in the NBA this season with a true shooting percentage of 64.8 percent. Soft schedule helps them keep picking up wins despite being without Reggie Jackson. Detroit's 0-2 on the road and they have a tough stretch of 6-of-7 away from the Palace, and this week is particularly tough with games against the Clippers, Spurs, and Nuggets.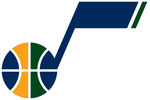 10. Jazz (4-3, LW 17). Gordon Hayward returned Sunday, scored 28 points (good warm-up game against a soft defense in the Knicks), and the Utah offense just looks better with him on the floor. They closed the game with George Hill, Rodney Hood, Hayward, Joe Johnson, and Rudy Gobert (until he fouled out, then Derrick Favors came in) and that group could do some real damage.

11. Trail Blazers (4-3, LW 10). The loss to Phoenix on the road was not pretty, but they bounced back in Dallas and then got a quality win in Memphis. Their defense, particularly in the paint, has been inconsistent and with that they lose some games they probably should win. Still, when Damian Lillard and C.J. McCollum are on this team can beat anybody and is a lot of fun to watch.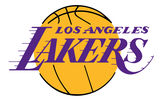 12. Lakers (4-3, LW 24). Luke Walton has them playing at the fastest pace in the NBA so far this season, and the team is loving it — they love basketball. The biggest surprise of this season to me is the play of Nick Young — he had 24 in Sunday's win against Phoenix, but more than that he's moving the ball, playing a mature game, and not just showboating. If I were cynical, I'd say that's upping his trade value, but right now he's at the heart of this team playing entertaining basketball.

13. Bucks (4-3, LW 21). They had one of the best offenses in the NBA before a dismal Sunday night in Los Angeles (which was more about them then the Mavericks). Jabari Parker has been fantastic this season, scoring 17.6 points per game and doing it inside and out (38.5 percent from three), and he's got a PER of 18.8. He and Giannis Antetokounmpo are carrying Milwaukee's offense.

14. Celtics (3-3, LW 8). Second best offense in the NBA so far this young season, but the second worst defense in the league has been holding them back. Injuries hit Boston early: Al Horford was out with a concussion against the Bulls and Cavaliers, and the team had been +23 per 100 possessions better with him on the court through the first three games. Then Jae Crowder rolled and ankle and will miss some time. Yet they got a win over the Bulls and keep finding a way; I expect them to find a groove with a softer schedule this week.

15. Bulls (3-3, LW 7). Dwyane Wade already more threes this season than all of last season, and he has sparked a Bulls' offense that is third in the NBA this young season. The problem is their defense has been inconsistent at best, and they are getting killed on the pick-and-roll. Maybe those Bulls numbers will improve as they head into a soft part of the schedule for a few weeks — they should help them rack up wins.

16. Rockets (3-3, LW 14). The third worst defense in the NBA so far this season, on the other side the fifth best offense with James Harden putting up fantastic numbers. So, about what we expected out of Houston. Sam Decker looks very comfortable and is playing well in the D'Antoni system. A home-and-home against the Spurs this week will be a real test.

17. Nuggets (3-3, LW 16). Emanuel Mudiay was off to an ugly start this season (shooting less than 30 percent) when everything came together and he went off for 24 points in the first quarter against Boston. That kind of quarter is not sustainable, but he should be better than the first few games. With Jusuf Nurkic and Nikola Jokic it shouldn't be a surprise Denver gets 12 percent of its offense from post ups, the highest percentage in the league.

18. Pacers (3-3, LW 18). Larry Bird wanted to play faster and have a better offense — and they are playing 2.5 possessions faster a game and scoring nearly four more points per 100 possessions — but that has come at the expense of the defense, which is giving up 7.7 more per 100. Jeff Teague has been one of the bigger disappointments in this young season. Maybe run more dribble handoff plays, where they've had success (1.26 points per possession). Heavy home stretch of games coming up, plus a home-and-home against Philly, should help Teague and the Pacers get right.

19. Grizzlies (3-4, LW 12). The good news is that Chandler Parsons is back in the lineup as of Sunday and that should help both the ability to spread the floor and shot creation. And they need those things, because the Grizzlies offense was unimpressive last week when the three balls were not falling. Hopefully Parsons' return helps the lack of depth on this team as well.

20. Heat (2-3, LW 23). They have the eighth-best defense in the NBA this young season thanks to Hassan Whiteside patrolling the paint and some decent perimeter defenders. But the 24th ranked offense has this team below .500. Justise Winslow and Dion Waiters have really struggled on offense, as evidenced by their PERs — 8.5 for Winslow and 6.5 for Waiters. Those are "get sent to the D-League" kind of numbers.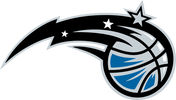 21. Magic (3-3 LW 29). They had a softer schedule last week and they took advantage of it beating the Sixers, Wizards, and Kings. They got those in spite of a defense that continues to rank in the bottom 10 in the league despite the talent on paper to be much better. Tougher tests this week with Chicago, Minnesota, Utah, and Oklahoma City on the docket.

22. Kings (3-5, LW 15). The Kings played terrible defense and started 0-4 on a tough East Coast road trip (the kind of trip where playoff teams still get some wins). Then they got to Toronto Sunday, slowed the NBA's leading scorer in DeRozan, and picked up an unexpected win. Best news for Kings fans is that Darren Collison returns from his suspension this week, which strengthens the starting lineup and pushes Ty Lawson to the bench to lead the second unit.

23. Timberwolves (1-4, LW 20). The record doesn't reflect how well this team is playing — they keep losing close games, which feels a lot like last season. Then again, Minnesota's numbers are skewed by a blowout win over Memphis the night the Grizzlies rested nearly anyone you can name. No Ricky Rubio for a while with a sprained elbow, which is not good for an already below-expectations defense.

24. Nets (2-4, LW 22). Jeremy Lin is out for a couple weeks with a hamstring, and with Greivis Vasquez already out injured the Nets offense is going to struggle. Brook Lopez has played well when he gets help, Trevor Booker hustles, but without those guards to create Brooklyn is in for a rough stretch. Cross-town showdown at Madison Square Garden this week.

25. Knicks (2-4 LW 19). Kristaps Porzingis needs more touches — and the Knicks finally did that in Chicago (and got the win). I get that they added Derrick Rose, Courtney Lee and others who will take up some shots, but Porzingis is the future and his touches and shots per minute are down this season. He's the future, get the man the rock. A quality win in Chicago in an emotional game for Rose and Joakim Noah — Rose was dishing in that game better than he has all season. But they then turned around and fell at home to Utah.

26. Suns (2-5, LW 27). Devon Booker is tearing it up, with 38 and 39 points in his last two games respectively — the last Sun player to break 35 on consecutive nights was A'Mare Stoudemire nine seasons ago. That's your bright spot. The Phoenix offense doesn't share the ball and the defense has been pedestrian.

27. Mavericks (1-5, LW 26). Harrison Barnes has been as good as Dallas could have hoped for, but with Dirk Nowitzki out (Achilles) and Deron Williams battling nagging injuries, this team has struggled. And dug themselves a hole. They have the suddenly-hot Lakers then the Warriors this week, Dallas needs a split or that hole will start to get too deep. Also an aside to Mark Cuban, you're better than banning media members.

28. Wizards (1-4, LW 25). Challenging schedule to start the season, but they beat the Hawks at home — then lost to Orlando. Bradley Beal has struggled (29.6 percent from three) after getting a max contract this summer, which has him leading the disappointment train. Washington had double digit leads in all their losses last week but faded in the second half, a troubling sign for a team where the schedule gets tougher this week (Boston, Cleveland, Chicago).
29. Pelicans (0-6, LW 28). Injuries have ravaged this team — they only had 11 healthy players after Lance Stephenson needed groin surgery. (That's what led to Stephenson being waived, his contract was not fully guaranteed, and they needed to create a roster spot for Archie Goodwin). However, the guys still healthy and getting run not-named Anthony Davis — Solomon Hill in particular — have been the bigger disappointment. I liked moving Omer Asik to the bench, but this roster's problems are deeper.

30. 76ers (0-5, LW 30). Despite how much fun it is to watch Joel Embiid play and think of the potential, and despite the clever passing of Sergio Rodriguez, Philadelphia has the worst offense in the NBA by a mile — 4.2 points per 100 possessions worse than New Orleans. That's why they blew leads in the fourth quarter last week. They have a home-and-home against inconsistent Indiana this week, that could be a place to grab a "W."