Let's be honest, we thought Stephen Curry's streak of consecutive games with a made three might not end until he retired or the apocalypse, whichever came first. Sure, Curry has his off nights like any human, but a game where he missed every three pointer he took? It didn't seem like that day would ever come.
Nov. 4, 2016, turned out to be the day. Staples Center in Los Angeles was the place.
He was just off (like the entire Warriors team was). The Lakers contested some of the misses, but he had good looks — I would chart four of those as uncontested. He just missed.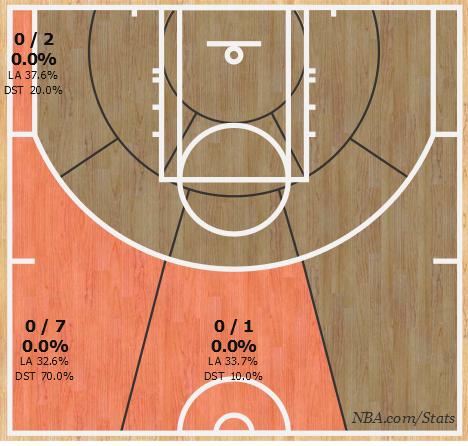 It was an interesting contrast this week: When the Warriors are focused and motivated they can overwhelm a good team and make them look vastly inferior; but when the Warriors don't bring their focus the kind of energy a young team can bring will beat them. Right now, the Warriors aren't bringing it every night.